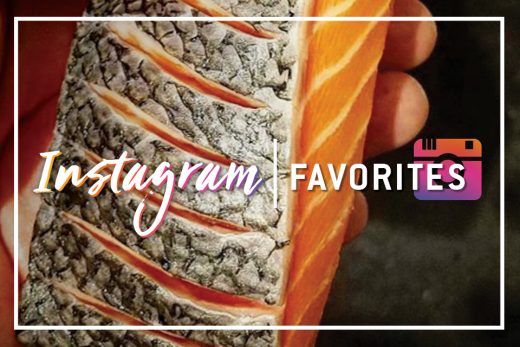 Social media moves pretty fast. Yesterday's trend is tomorrow's tripe.
Keeping up with who – and what – is hot isn't always easy. That's where the Chef Works blog comes in. We've got an amazing social media team that blasts out all of the latest and greatest from Chef Works while also keeping an eye on what's happing in the industry.
Over the next few weeks, we'll be breaking down our favorite follows on all of the social channels. Today, it's Instagram.
As always, you can follow us and use the hashtags #FindTheFork and/or #ChefWorks for a repost. Here's who we're following:
---
Chef Adrianne Calvo serves up some mouth-watering pics and vids and also some tips for how to work off the calories. Now is a perfect time to follow her too. She's got some great tips for tailgating!
---

They rock a mean apron … and not much else! The Nude Dude Food crew is always traveling somewhere fun or exotic. And they've got the pics to prove it!
---
Dino Angelo Luciano, the first ever vegan MasterChef winner, brings an edge to Instagram. The pics are fun, fluid and not necessarily always food related. But they're never boring.
---

Adam Glick, the chef on "Below Deck: Mediterranean" on Bravo is a big fan of Chef Works gear. We recently had him in our studio for a photo shoot. You can see him rocking the Berkeley Apron in the above pic. His Instagram takes you behind the scenes of the show and offers lots of lifestyle shots.
---
Whether you're looking for savory biscuits, sweet deserts or smokey barbecue, Chef Lamar Moore delivers! His posts are also often motivational! So you can look at amazing food and feel inspired while you're doing it!
---
Chefs Lamar Moore, Dino Luciano and the Nude Dude Food team will be competing next month at WASTED: A celebration of Sustainable Food, in San Diego. Tickets are still available at wastedcelebration.com