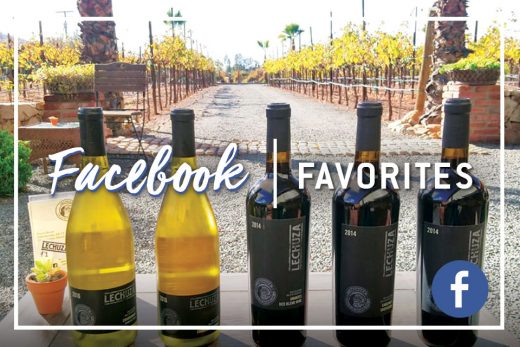 The holiday season provides lots of opportunity for "thumb skimming," liking and sharing. The social media team at Chef Works has scoured the furthest corners of the internet and its social channels to find the best follows in the culinary, restaurant and hospitality industries.
We recently brought you some of our favorite accounts to follow on Twitter and Instagram.  Today we turn our attention to Facebook.
You can follow our Facebook page here for sale announcements, fun shares and industry news and notes.
Enjoy our follows!
---
CREMA CATALANA .Ingredientes:- 700 ml de leche- 4 yemas- 6 cucharas de azúcar – 2 cucharas de maicena – 1 cucharita de vainilla- Cantidad necesaria de azúcar para espolvorear por encima .Preparación:- En una olla colocar todos los ingredientes y mezclar bien.- Llevar al fuego y mover constantemente hasta que la preparación hierva y espese.- Servir en fuentes aptas al calor.- Dejar enfriar.- Espolvorear con azúcar y llevar al horno en modo broil por unos minutos hasta que se derrita el azúcar (también se puede usar un soplete de pastelería).*Rinde 6 porciones individuales*#cremacatalana #chef #food #foodporn #dessert #dessertporn #chefcarolyn #azucar #sugar #sweet #cooking #baking #cookingvideo

Posted by Chef Carolyn on Sunday, September 23, 2018
Boasting more than 420,000 followers, Chef Carolyn loads up her Facebook page with pictures of sweet treats and video recipes that will make your mouth water. Check out her Crema Catalana!
---
Thank you everyone for all the messages, to everyone that was cheering, for all the videos of you cheering! Such a fun shoot, thank you @bobbyflay for the oppurtunity! #beatbobbyflay #chefthiago

Posted by Chef Thiago Silva on Sunday, November 4, 2018
We're no stranger to Chef Thiago Silva. He was crowned the winner at WASTED for the best "dessert category" and he's our featured Chef of Chef Works for December. His Facebook page is loaded with pics, videos and news about one of the country's hottest chefs. For example, check out the video where he took down Bobby Flay!
---
Keeping up with one of Mexico's most celebrated chefs is easy! We follow Chef Javier Plascencia to see what's happening with his restaurants and life. There are some pretty yummy pics, too!
---
Nice Bahibe milk chocolate glaze with @sussushaka in Taiwan at 嘉崧企業有限公司 Pavoni Italia – Professional Valrhona Asia-Pacific #bachour

Posted by Antonio Bachour on Wednesday, December 5, 2018
Whenever our eyes are craving something sweet, we turn to Chef Antonio Bachour – one of the world's most renowned pastry chefs. We're pretty sure you'll be licking your lips five seconds after clicking!
---
Photo / Cintia Soto
Food, family, fun and wine! We love the Lechuza Vineyard for their gorgeous photography and behind-the-scenes look at how they are running the show! They are the first Mexican winery to land on Thomas Keller's French Laundry wine list. See why Valle de Guadalupe is being named the next Napa!