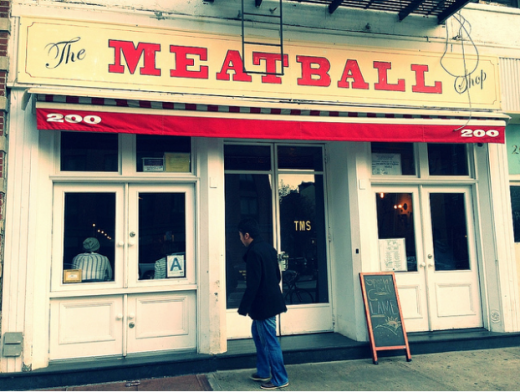 (Source: Flickr)
At the heart of every restaurant is a concept.

Whether it's an old-school family-style Italian restaurant with red checked tablecloths and carafes of Chianti or a high end restaurant offering sustainable cuisine, the look, employee uniforms, decor, layout, and cuisine of a restaurant are all reflective of the restaurant's concept.
These days, restaurant concepts are getting more and more creative and "out of the box", gaining the attention of diners, social media, and press. How can you capitalize on restaurant concept creativity? Here's a profile on 8 interesting emerging trends in restaurant concepts. How could you incorporate some of this marketing magic into your own restaurant?
8 Restaurant Concepts to Watch. From innovative and unexpected to simple and chic to sometimes downright weird, these are some restaurant concepts which offer a unique customer experience and have gained traction in recent years.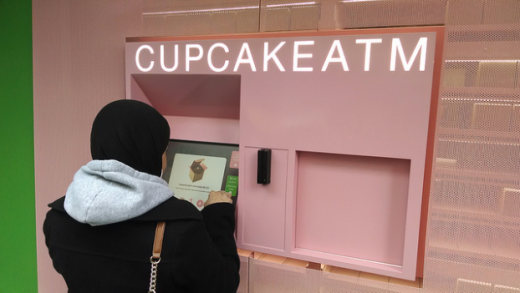 (Source: Flickr)
Automation stations.

Everything old is new again! In the mid-1900s, following the Industrial Revolution,

"Automat"

restaurants abounded, with coin-operated offerings. The idea was to deliver inexpensive but quality food quickly. This waiter-free restaurant model peaked between the Great Depression and Post-World War II years, then the concept faded.





The concept is once again gaining traction, with cupcake ATMs blowing up

Instagram

and completely automated restaurants like San Francisco and Los Angeles outposts of

Eatsa

. The latter operates seemingly sans staff, with customers ordering via iPad (though in truth, there is a human staff in the kitchen, preparing the healthy fare). The tech-savvy setup allows the food to be delivered inexpensively, and appeals to the millennial audience.
Shipping container restaurants.

This clever restaurant solution falls somewhere between

food truck

and brick and mortar establishment, with a healthy splash of innovative design. Shipping containers offer an interesting format for offering micro-retail and restaurant outposts. Blocks of shipping container restaurants and cafes have cropped up famously in Boston, surrounding the

Innovation and Design Building

. In this setting, many eateries will offer some prep in the on-site kitchen, whereas others prepare the food off-site.





Allowing for novelty and variety, and requiring less restaurant overhead than a traditional restaurant, this new format is becoming more and more popular in major cities.
Dining in the dark.

Who turned out the lights? Dining in the dark is a rising trend in the restaurant industry. The concept is credited to

Jorge Spielmann

, who himself is blind, who started an unlit restaurant in Switzerland, with the idea that customers could experience eating while blind for just a little while.





For customers, the deprivation of vision is said to heighten the other senses involved in eating–touch, smell, flavor, and create a rich, unique dining experience. Add that to the sense of mystery and romance, and you've got a compelling concept that has garnered plenty of press and taken off in many other cities, with servers working with night-vision goggles.



                                                      

(Source:

Flickr

)
Pop up restaurants.

Consider this the flash mob of restaurants. Pop-up restaurants are a huge trend these days, with chefs transforming unexpected spaces into restaurants for a limited time, rather than sticking to a single

restaurant space

. According to

Eater

, "They give diners an opportunity to try food from restaurants outside their city and grant chefs the opportunity to do something different, reach new audiences, and collaborate with talents from the cities they visit."





Some chefs operate on a pop-up only restaurant, offering updates by email or social media, making them kind of roving chefs, like a food truck but without the truck. Others use a pop-up format as a marketing tool and an opportunity to meet a new audience, but consider it more an opportunity to market new business for their more permanent restaurant location.
Super-niche cuisine.

Restaurants with a very specific niche focus are cropping up all over the place. This could be specific niche of a type of cuisine, say Indian street food–or it could be a specific food, like meatballs. In years past, this would have been seen as a mistake and alienated customers, or this type of cuisine would be relegated to street vendors or state fairs. These days, the more niche, the better.





Super-niche cuisine eateries allow the chef to get super intimate with their chosen cuisine, really perfecting it and offering the customers many different approaches to it. Based on the long lines at places like

Chai Pani

in Asheville, NC or

The Meatball Shop

in NYC, this super-specific focus has captured the public eye–and appetite.
Kitchen in the middle.

It used to be undesirable to sit by the restaurant kitchen. Restaurant kitchens used to be hidden away, accessed only through swinging doors. Oh boy, have things ever changed. First, kitchens began to be open. Then, there began to be bar seating in front of the kitchen. And now? The kitchen is literally in center court, the focal point of the kitchen, as in the case of restaurants like

Roister

in Chicago.





Many restaurants these days are being built from the kitchen out, so that the chefs are not only creating your dinner but are also providing great people and food watching. While this can put some pressure on the chefs, it also offers customers excitement, allowing them to take in the pace and intensity of the kitchen.


 
          (Source: Flickr)
High end fast food.

This trend has become so ubiquitous so fast that it's almost hard to identify as a trend rather than a new way of life. Many a fine dining chef has hung up his toque for a hairnet and begun offering fast food fare. Consider Shake Shack, the quick-gourmet burger sensation started by fine dining chef Danny Meyer, which offers a superior selection of burgers and fries  in a casual setting.





The idea is that the chefs are creating fast food favorites, but with gourmet and responsibly sourced ingredients. It's a simple thing, but has proven extremely effective. Don't expect this concept's popularity to fade any time soon.
Apothecary chic.

People have very special needs with food, and some restaurants are here to nurture to you. So-called "food as medicine" is on sale at restaurants like

Le Botaniste

, a new outpost by the same company that brought you Le Pain Quotidien. The menu focuses on "build-your-own" options, with staff on hand to advise based on each customer's needs. Delivered your "prescription" of food in this way is engaging, and gives the customer a very unique experience.

Conclusion: Every restaurant needs a concept. These days, it's more important than ever, with the concept of the restaurant also acting as its key selling point. Creativity, super-specific focus, transparency, and novelty are some of the key aspects in these emerging restaurant concepts. Even if you're not ready to commit completely to one of these concepts in your own space, perhaps there's some inspiration to be taken which can be incorporated into your business.
Which emerging restaurant concept is most interesting to you?