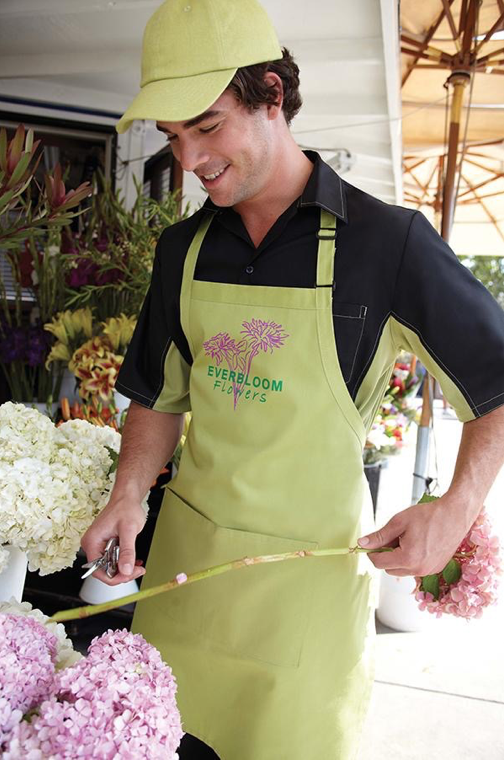 (Source: Chef Works)
There's no doubt about it: a sharp-looking uniform can make an establishment's staff stand out. Custom embroidery can help make the difference between run-of-the-mill uniforms and truly impressive, professional-looking brand extensions.
Custom embroidery is one of the many services offered by Chef Works, and one of the most customizable ones. Here, we'll take an inside look at the process behind making custom-embroidered uniforms, including how it works and the steps involved in creating them for both the manufacturer and the customer.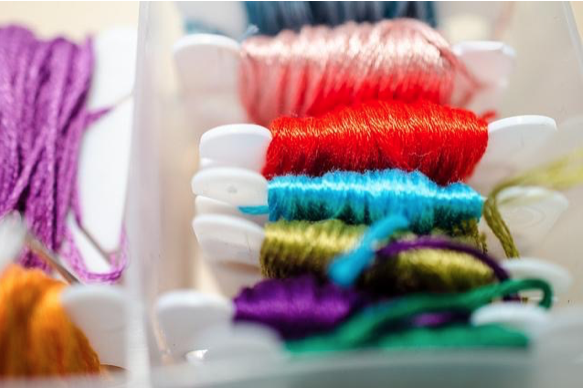 (Source: Flickr)
Custom embroidery: the Chef Works experience. When you make the decision to pursue custom embroidery with Chef Works, you're in good hands. Our team of professionals has over 30 years of experience with custom embroidery, and employs some of the finest embroidery threads featuring Madeira colors to create one-of-a-kind personalization.
There's no minimum quantity, and the products available for custom embroidery include chef coats, customized aprons, a variety of shirt types, hats, and pants. Using a palette of 800+ colors and practically endless fonts and text sizes, you can truly create something unique.
Behind the scenes: an inside look at custom embroidery 
To create great customized embroidery, you need to treat the process almost like a recipe; certain key ingredients need to come together in harmony to create the perfect result:
Experience. First, you need someone who is seasoned in the art of embroidery. Time can offer experience and expertise unlike anything else. To become a master embroiderer, it's necessary to have learned various techniques and troubleshooting methods to be able to solve problems and come up with solutions for truly unique, high quality goods.
Top of the Line Tools . Like with any other skilled trade, the tools of the trade matter. The highest quality and most advanced embroidery machines should be employed, so that the physical product look and feel as its naturally part of the garment.
Technology. Yes, you read that right! Technology helps bridge the gap between design and execution. "Digitizing" into a DST file from a logo that may be either an AI, high resolution JPG, or high resolution PDF that is readable by your machine is the key to creating a precise, clean design that "reads" once printed in physical form. Having designers who can format a design so that it sews in a way that maintains its true essence is of extreme importance when creating embroidered goods.
Attention to detail. Once it's time to actually embroider the garments or goods, proper quality control is of the essence. This means having operators' spot check the quality; keeping an eye on the machine's progress to ensure that everything is going according to plan. Even with the best technology, there is still room for human error. Having attendants who maintain quality control can keep this to a minimum.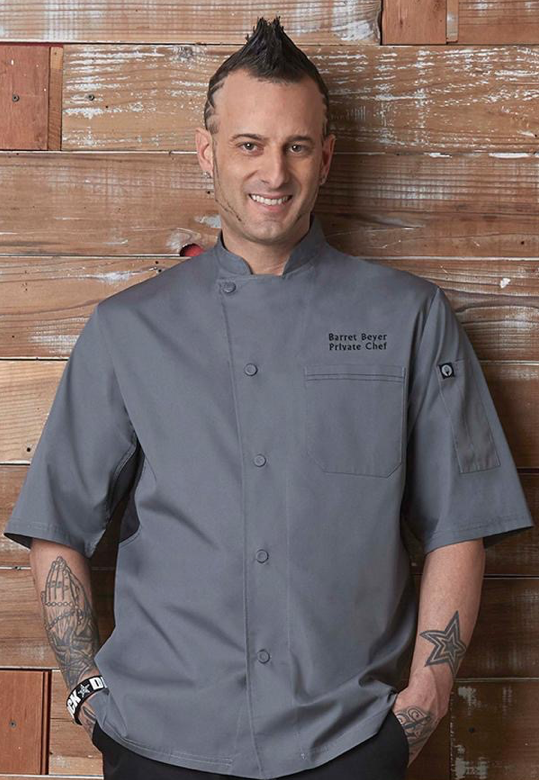 (Source: Chef Works)
Custom embroidery: the process
If you're interested in ordering a custom embroidered item, these are the basic steps you'll follow.
Decide what type of garment you'd like to embroider. In general, it's easiest to decide what type of garment you'd like to embroider before creating a design. The reason is that you can choose a design or a format for a logo that best fits the item in choice. Your design might be different depending on the item you're embroidering; a hat versus a chef coat can make a difference in size and detail achievable!
Settle on a design. Now that you've chosen your garment, we recommend to work with a graphic designer to format your design so that it will work with the item you've chosen.
Figure out your order details with Chef Works. Provide the customer service department with the details of your order, including the quantity, sizes, and colors and applicable details for the embroidery. Send the applicable files for your order.
Mock-up (optional – upon request). Chef Works will provide a visual mock-up of your chosen product and logo placement. If it all looks good to you, the order will proceed.
Sales order. The company will generate a Sales Order for you once the embroidery details are confirmed, and you will have the chance to provide payment.
Design approval. Once payment is received, the logo or design will be digitized and sent to the client for final approval.
Production. Once payment is received and final design approval is given, your order will go into production. In general, the lead time for custom embroidery orders is 7-10 working days plus shipping depending on the size of the order.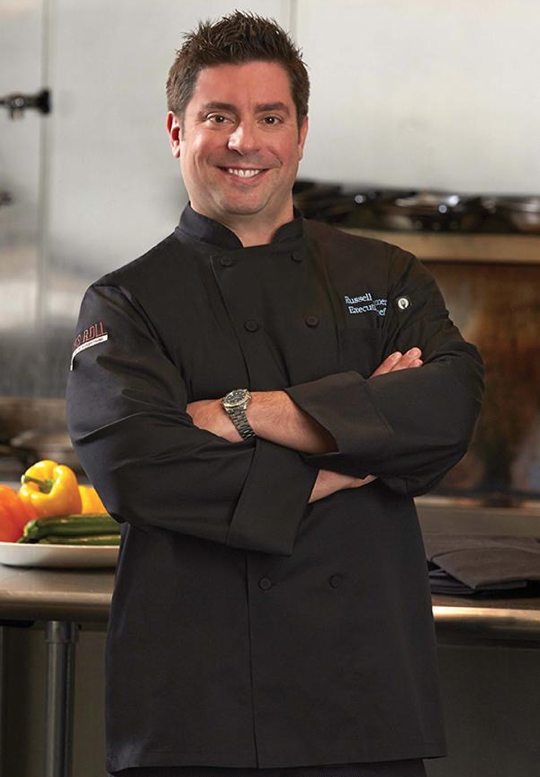 (Source: Chef Works)
Custom embroidery is a great way to make your mark and promote your own personal brand in the culinary world. Creating custom embroidered items is a lot easier than you'd think; let the experts at Chef Works help guide you through the process and enjoy highly personalized, eye catching chef garments which will project an air of professionalism for your business and you!
See for yourself. Check out what Chef Works has to offer via their website, chefworks.com.