(Source: Flickr member Geoff Peters)
It's a common phrase uttered at restaurants, from casual eateries to upscale establishments: "would you like to hear about our specials?". This custom is widespread for good reason: offering specials is a great way for a restaurant to market their offerings, create creative limited-edition dishes, reduce food waste, and perhaps most importantly, improve sales.
But how does a restaurant settle on what kind of specials to offer? How can these specials be promoted in an intelligent way that will engage customers? Here, we'll discuss some different approaches to offering specials and how to promote them, so that you can decide which type of special is best for your establishment.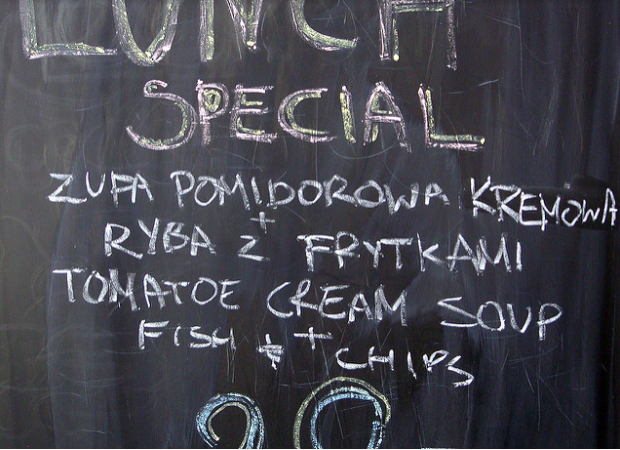 (Source: Flickr member Dominika Komender)
What is a special? What exactly is a "special"? Well, it can range. Here are some common types of specials on offer in restaurants.
Happy hour specials:

Many restaurants offer specials during post-office hours, say from 4-6 or 5-7 pm. The idea is to draw in customers for drinks and snacks who may or may not stay for dinner. Perhaps the special is alcohol-only, for instance two for one drinks; alternately, the special could be on small plates, for instance reduced price appetizers or bar snacks.

Seasonal specials or menus:

Some specials will correspond to the season and may last for several months as a

seasonal menu

. For instance, during the fall, a restaurant might offer special dishes employing pumpkin; around the holidays, a restaurant might offer traditional favorites such as eggnog, figgy pudding, or Christmas goose (depending on the style of the establishment).

Limited offer specials:

A limited offer is similar to a seasonal special in that it has a finite period of offering, but it may or may not correspond to seasonal availability. A great example comes in fast-food form via the McDonald's "McRib" sandwich; while ribs don't necessarily have a season, the restaurant only offers this menu item on occasion, which increases anticipation and demand. A limited offer special can be a great way to capitalize on

food trends

without committing to them on your permanent menu.

Prix fixe specials:

Restaurants may offer a

prix fixe

or fixed price menu, which includes a set amount of courses with limited choices from which the diners will build their meal. The price of the menu will be set, and gratuity may or may not be included. This allows the chef to offer a curated menu, and allows for a unique dining experience for guests. The most common occasions for fixed price menus are holidays (Valentine's Day, Christmas, etc).

Restaurant week specials:

Often, a community's restaurants will come together to collectively offer specials. Often, the format is a reduced-price fixed menu from which diners can choose. This is a type of fixed price menu, but a specific special offer.

Lunch or dinner specials:

Meal specials are a special item which does not appear in the print menu, but can be available via a specials board or by verbal offering by servers. It may be a special offered for one night only, or it can be ongoing, for instance offered weekly.

Customer incentives:

This is a type of special which offers an incentive to customers for meeting certain criteria: for instance, a punch card which will reward customers with a free meal after they have purchased ten full-price meals, or a special which is offered to customers who follow the restaurant on social media.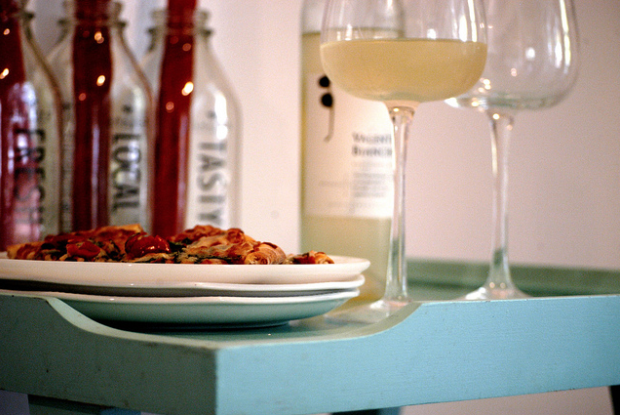 (Source: Flickr member Maureen Didde)
How to choose a special. So which type of special is right for you? Here are some things to consider.
What suits your restaurant? Consider what suits your style of restaurant. If you have a casual eatery, a prix fixe menu might not be the best type of special for you to offer. At the same time, a fine dining restaurant might seem "cheapened" by a half price appetizer special; a seasonal or dinner special might be a better choice.
Think about the type of special that might be most helpful for your bottom line. If your restaurant is busiest at breakfast but quiet at dinner, you might want to offer an incentive such as a happy hour special to bring customers in during your slow time. If your restaurant is already busy during certain hours, you are probably already doing something right.
Are you active on social media? If you only post to social media sporadically and have only a handful of followers, a special offered via Facebook or Twitter is not likely to have a huge impact. You may have more success promoting your special in print or by submitting a press release to area publications.
How to incorporate specials into your menu. An explanation of dinner specials, appetizer specials, and happy hour specials.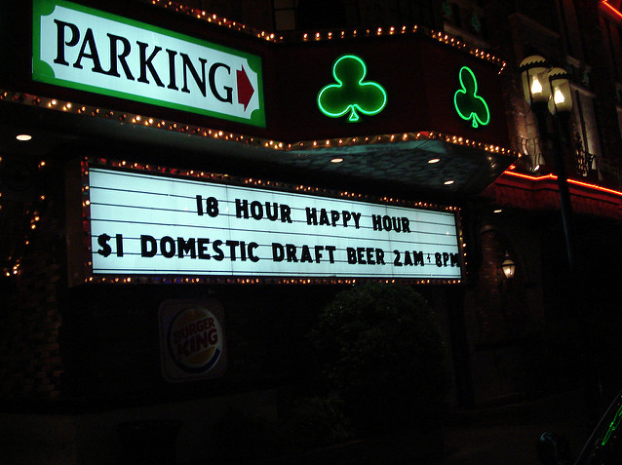 (Source: Flickr member voorism)
How to promote your special. An explanation of the different methods of promoting your special. An explanation of each item.
Signage:

Put a sign outside, or in your window! This is the best way to catch people who happen to be passing by.

Social media:

A special can be spread inexpensively and easily via social media. However, to truly have an impact, you'll have to establish yourself as an active participant in social media. That means being responsive to customer inquiries, and posting frequently.

Coupons:

Coupons offering specials can be offered via print publications, through local hotels, or printed out and given to family and friends.

E-mail list:

If you have an active email list, you can promote your specials in that way, by sending a newsletter or e-blast to customers. However, use people's email addresses sparingly: if you over-communicate, you will be quickly relegated to their spam folder.

Cross promotion with other businesses:

Feature a local business on your menu so that you can both benefit from the special! Whether it's a cake made with local honey or beef marinated with locally distilled liquor, pairing up with local businesses not only fosters community but allows you both to benefit from each other's networks.

Events:

Take part in local events to promote your specials. Whether it's a beer festival where you promote your happy hour specials or a comic book event where you promote your Spiderman-themed menu, take part in relevant events where you can promote your restaurant's specials.
Offering specials is a great way to engage with your customers, foster a sense of community, and improve your restaurant's sales. It also offers a chance for the chefs to get creative and for the restaurant to stay nimble and keep from falling in a rut. Consider offering specials to keep your restaurant relevant and to bolster your bottom line.
Have you ever offered a special at your restaurant?