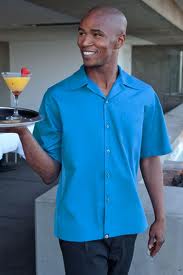 If you're going to be a professional chef, or work in any part of a restaurant, a uniform of some sort is unavoidable. It's not just for looks; there are several purposes for wearing clothing dedicated to the kitchen, and it's not to sweat. No, a chef's uniform is supposed to serve two main purposes: keeping you safe, and keeping you clean. Each part of the uniform has a specific purpose designed for one of these two reasons. For centuries, there was no room to change the uniform beyond the standard black and white.
Thanks to food blogging, cooking on television, and the popularity of diet and health trends, cooking is becoming much more of a trendy career than ever before. People from all walks of life start cooking careers, and not all of them are happy with the idea of wearing the stark white uniform of classically trained French chefs. Clothing manufacturers have taken this as an opportunity to create stylish, trendy chef wear that is not only safe, but stylish. It hasn't necessarily been an easy road, but it's been done, and you'll find many of those styles when browsing Chef Works.
If you're a cooking professional looking to get away from the standard white jacket and hat, you may be surprised at what's out there, and how you can utilize it to develop your own personal style in the kitchen.
Cool Fabrics
A chef's uniform can't be made from just any old fabric. Street clothes serve the purpose of style, so the fabric's not important, but in a professional kitchen, fabric matters. Good quality chef wear needs to be made of heavy duty materials that hold up to long days, fire, and heat. Chef Works offers Cool Vent technology that not only keeps you cool temperature wise, but also style wise.  Chef Work's Cool Vent Technology helps to wick away moisture, and keep you dry in the kitchen. When you make the switch from traditional chef wear, you'll be amazed at the difference!
Up until recently, coats, aprons, pants, and hats were all made of the same fabrics that, while useful, were boring and bland, and didn't let anyone develop a sense of style. Nowadays, there are plenty of new materials on the market that offer uniqueness, but also safety. These materials are also much more comfortable than ever before.
These new fabrics are used in all parts of the uniform. This means you can get matching jackets, hats, and neckties, or mix and match if that's your thing. You can get different colors and prints, and materials that will make sure to allow you to keep your cool, while staying cool.
Head Gear That Stands Out
A chef's hat does two things: It keeps hair out of food, and it keeps long hair from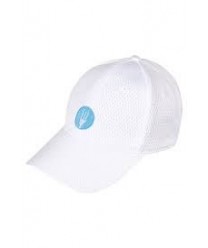 catching fire or getting caught in equipment. Even if you have short hair, you are probably required to wear a hat at all times in the kitchen. If you have long hair, it can get in your way, impair your vision, or end up all over the kitchen if you're not careful. You need a hat, but for a long time, the only option was the tall white chef hat that is so iconically linked to the professional cooking industry.
These days, you can go beyond the tall paper hat or fabric cloud like hats (both white) you see in cooking schools or fine restaurants. While these hats were always the standard and most easily available option, those days are long gone.
Unless you work in a classic French restaurant where the chef is tied to the traditional uniform, your options are now almost unlimited as to what you can wear in the kitchen. You can get different colors, materials and styles in your head wear if you want. Bandanas, small hats, or wild prints are all an option these days, and Chef Works offers a variety of styles to appeal to everyone. They even offer hats made with Cool Vent technology, allowing air to flow freely and moisture to wick away, leaving you dry and comfortable.
Whatever you decide to get, it's important to buy your headgear from a supplier that caters to chefs and restaurant professionals. These products offer features, such as fire resistance or a tight fit, that other products may not offer. Remember, that while style is important, the number one reason for wearing a uniform is to be safe and clean. If the gear you're buying doesn't perform these basic functions, you need to shop elsewhere. All of the hats and headgear you see on the Chef Works site are geared towards restaurant professionals.
Wild Colors and Prints
White is standard in the restaurant industry, but it can be boring and bland, not to mention difficult to keep clean. If you've just graduated from culinary school, you may think this is industry standard, but while it definitely used to be, it's not any more.
These days, unique is the new standard, as it should be. With a variety of personalities in the restaurants you'll work, so comes a variety of uniform wear.
You can start with a simple color change, but if that's not enough for you, you can get stripes, prints, checks, or cartoon fruits. You should always check with your employer to make sure you're allowed to wear these types of clothes in the kitchen, but if so, you should definitely consider matching your personality to your uniform.
Comfortable and Stylish Footwear
Proper footwear is a must in a professional kitchen. You're standing for hours on end, and you may not see a break in sight. After just one 16-hour day in a hot kitchen, you will definitely never trade style for comfort when it comes to footwear.
But what if you don't have to? This doesn't mean you can wear your street shoes, of course, but you don't have to settle for the same clunky black footwear of all of your co-workers.
These days, you can find cool clogs, boots, and even professional shoes that look like street shoes. There are tons of colors and styles available, in plenty of materials as well. These shoes are not only comfortable and stylish, but they'll do a great job of protecting your feet from dropping equipment on them. They're also made to be non-slip, preventing falls and accidents.
When choosing shoes, it's always best to try them on in person if possible instead of just buying online. What works for your co-workers may not work for you. Try them on and walk around in them in the store for a few minutes to get a feel for size and comfort. And remember, just because something looks like a tough, sturdy shoe, doesn't mean it is. Always buy shoes specifically made for working in the kitchen.
Conclusion
It can be difficult to be stylish in the kitchen, but it's not nearly as difficult as it used to be. The next time you're considering new chef gear, think beyond the basic black pants and white jacket with the tall white classical hat. While these may be fine for fine dining, or even some personalities, they are definitely not for everyone. If your employer allows you to branch out, then try something new. Your cooking skills are unique, so make sure your uniform matches!