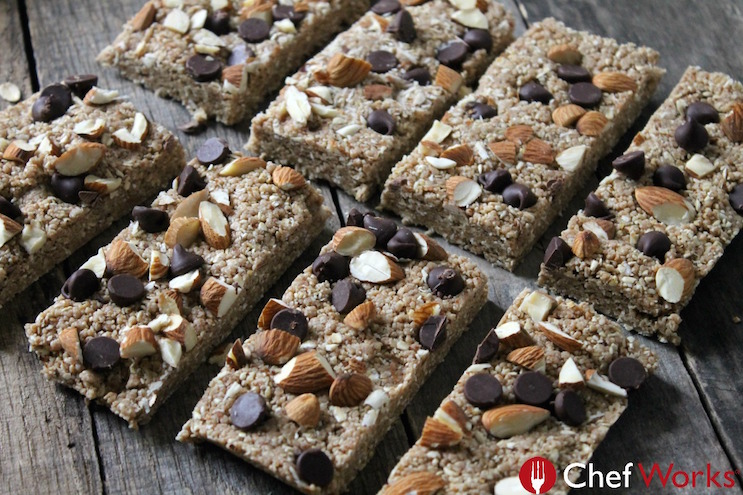 I know it seems like spring just started, but it is already almost summer! Which means swimsuit season is only a month away. I have my eye on a super cute black bikini with pink polkadots. So if you're anything like me, you are quitting your excuses for not going to the gym, and getting ready to look your absolute best.
During the cold months, most of us slack a little bit on eating healthy and exercising.Those holiday treats can go straight to your hips and never want to leave. Plus, those amazing salad ingredients that are available in the spring and summer are not in grocery stores or the prices skyrocket, which makes us a little less likely to buy them. So it isn't uncommon for people to gain a few pounds.
Around this time, my friends and I spend at least 8-10 hours in the gym a week. And as you would imagine, we get pretty exhausted. So to take the edge off we swap homemade energizing snacks to get through this time. My friends bring things like kale chips, homemade fruit leather, and healthy peanut butter chocolate energy bites.
I don't usually remember about swapping until the day it is supposed to happen, so I always end up resorting to these easy energy bars from scratch. It comes together in 25 minutes or less, and requires about 5 ingredients.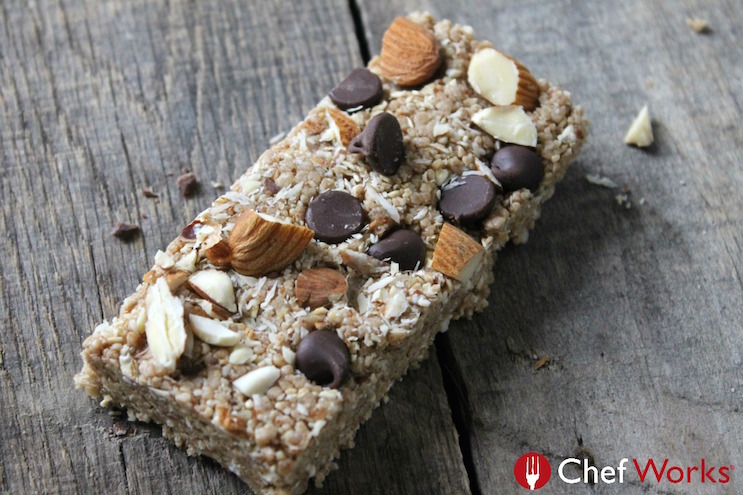 Just one of these bars can fill you up, and is perfect to fuel your workout or recovery. The oats, nuts and maple syrup give these bars a yummy sweet and salty flavor. But of course, the real highlight of these bars, is the nutritional benefits and energy that they provide.
Each bar contains 13 grams of protein and only 166 calories. If you leave the chocolate chips out, you could save 19 calories per bar.
The almonds in this recipe can reduce the risk of cancer, heart disease, and lower your  cholesterol. They are also a great source of natural energy. Try to use raw almonds whenever available for added nutrition and better texture.
Oats  can help control blood pressure and may improve insulin stability This may reduce the risk of type 2 diabetes and  improve the nutrition profile of people with gluten free diets.
Maple syrup contains components that exhibit anti-cancer, anti-bacterial, and anti-diabetic properties. It has a powerful vitamin and mineral profile that your body can benefit from over other sweeteners. Make sure to use real maple syrup, any substitute may have negative nutritional results.
The protein powder comes with a wide array of health benefits. From helping with blood sugar stability to being loaded with amino acids. As with many other food products, label reading is important. Some products may have hidden refined sugars and undesirable additives. I use this one to keep it vegan, and I have always gotten better results with this brand.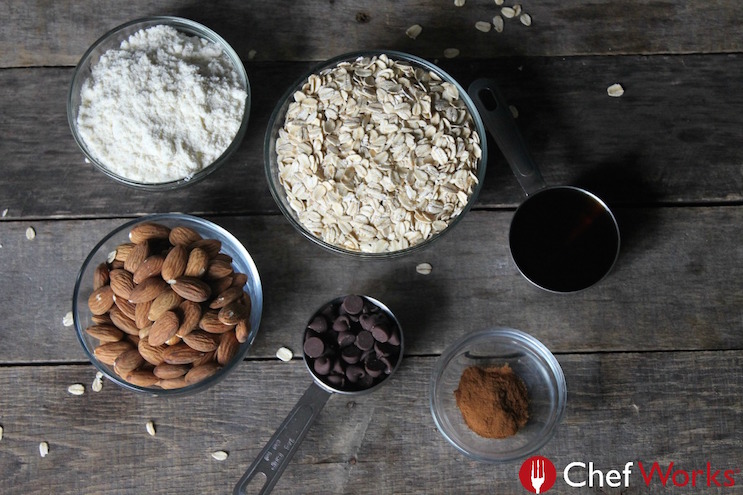 The ingredients you will need are almonds, sea salt, cinnamon, rolled oats, vanilla protein powder, maple syrup, and chocolate chips.
You could also choose to add unsweetened coconut flakes to the top of the bars, or sub in honey for the maple syrup.
If you aren't worried about keeping it vegan, you could use whey protein.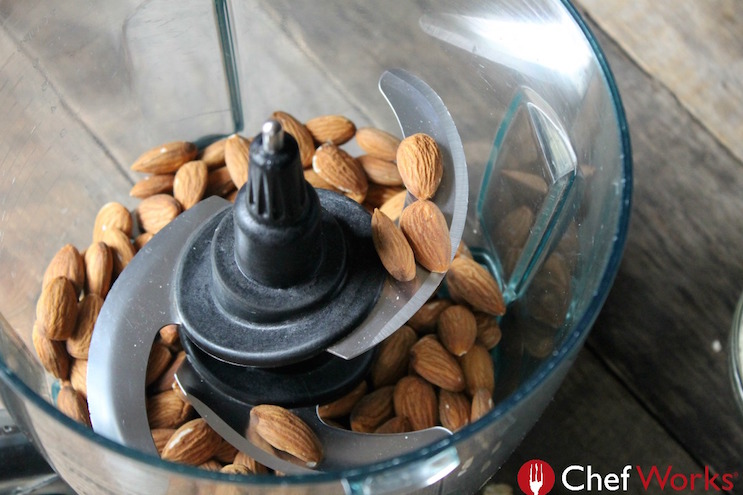 Separate the almonds into a ¼ cup measurement, and a ¾ cup measurement. Roughly chop the ¼ cup measurement and set aside. Dump the other portion into a food processor.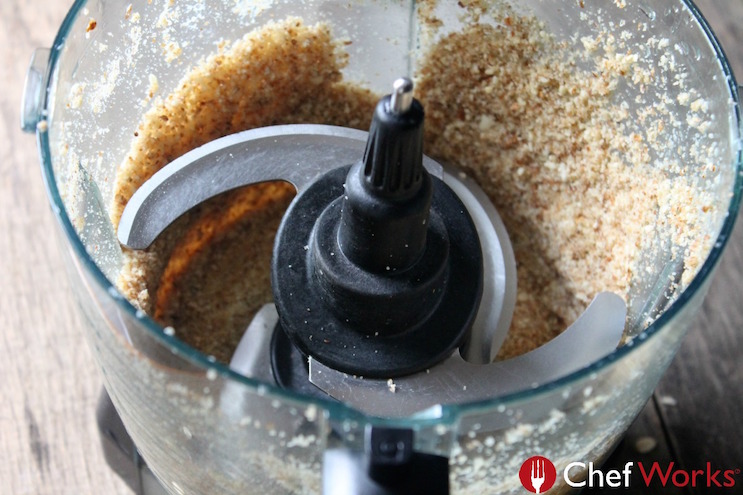 Process until you have made an almond butter. Scrape the sides as needed. This could take 5-7 minutes.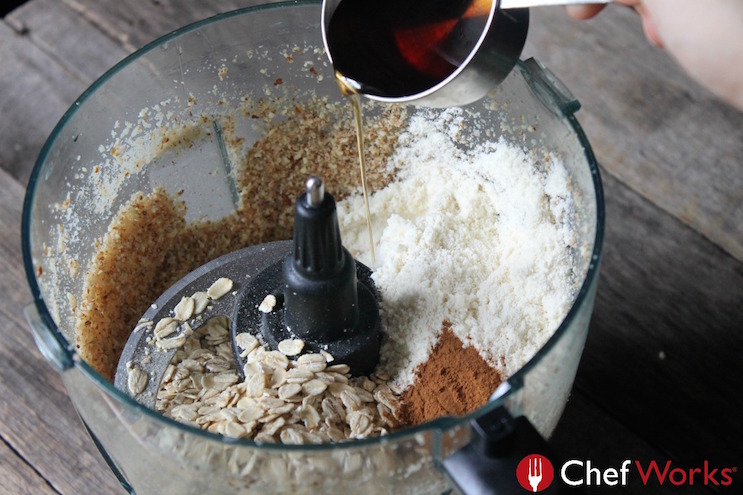 Once you've made your almond butter, add in the rolled oats, cinnamon, vanilla protein powder, and maple syrup.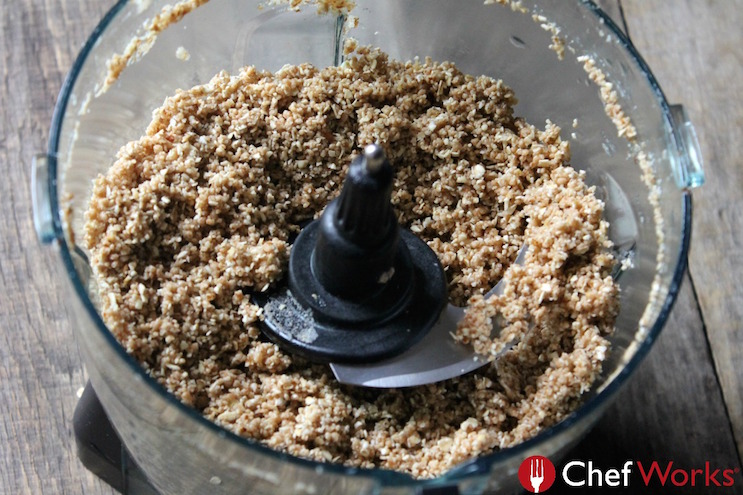 Process this mixture for several minutes, scraping the sides and bottom as needed. It should come together in a sort of dough. If you squeeze it together in your hand it should clump up, and stick together.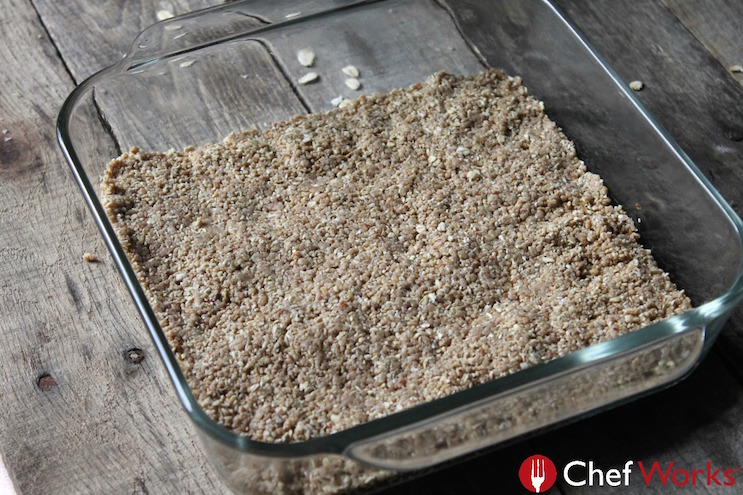 Pour the mixture into a greased (or parchment lined) 8×8 baking dish. Press it into the pan, making sure that it is even.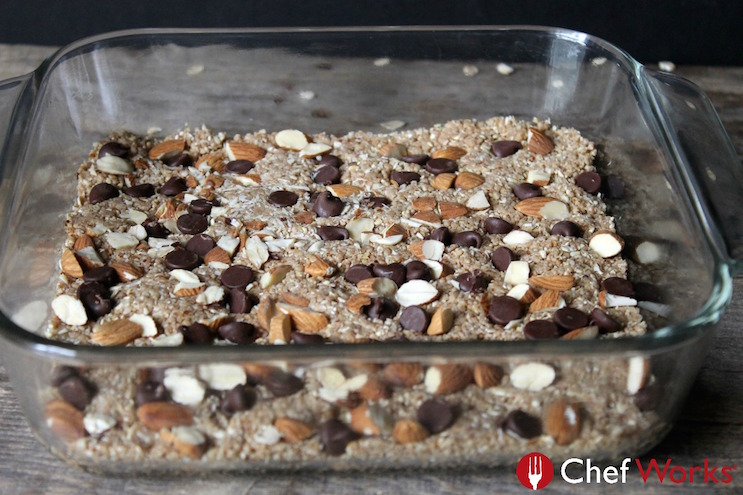 Evenly top with the chopped almonds and chocolate chips. Press them into the base of the bars with the bottom of a cup, or your fingers. Pop this guy in the fridge for 20 minutes to firm up before cutting.
Cut into 12 bars. Store uneaten bars in an airtight container in the fridge.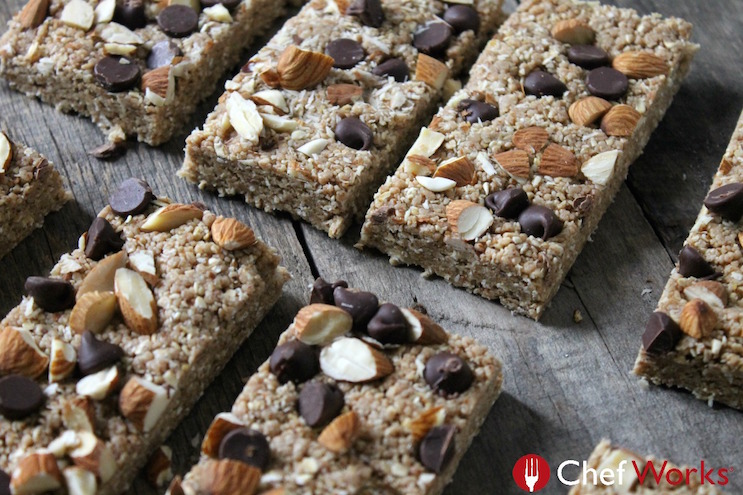 Of course you could go out, and spend money on a sugar filled energy drink, but making your own from scratch is so easy!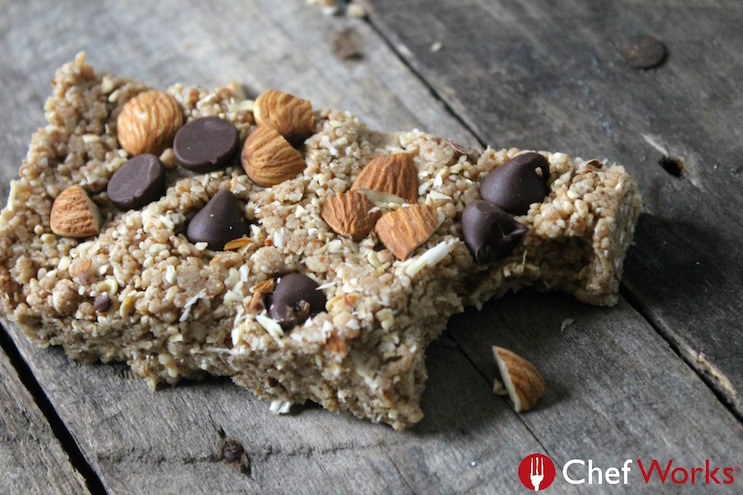 How To Make Energy Bars from Scratch
Ingredients:
1 cup raw almonds
1/4 teaspoon sea salt
1 teaspoon cinnamon
1 1/2 cups rolled oats
5 ounces plant-based vanilla protein powder
1/3 cup maple syrup
1/4 cup dairy-free chocolate chips
Directions:
Prepare an 8×8-inch square pan by lining with parchment paper or cooking spray.
Measure out 1/4 cup of the almonds, chop, and set aside for the topping.
In a food processor, pour in the remaining 3/4 cup of almonds and the salt. Process until you have almond butter, several minutes.
Add the oats, protein powder, cinnamon, and maple syrup, and process until smooth.
Press mixture into the pan using the back of a spoon. Top with chopped almonds, and chocolate chips, pressing those into the bars, and allow to set in the fridge for 20 minutes before cutting.
Recipe Notes:
Store uneaten bars in an airtight container in the fridge.
Who will you share your energy bars from scratch with?