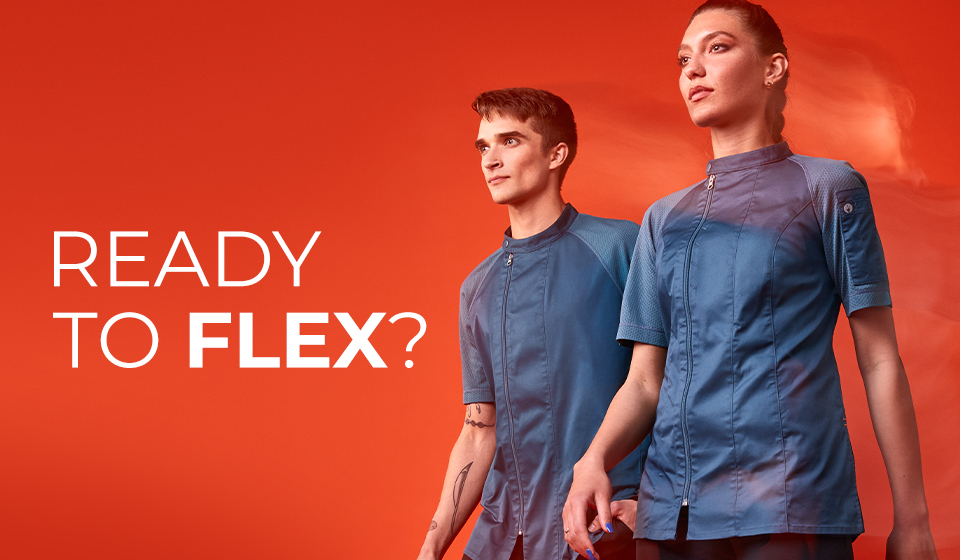 For our newest collection, we were inspired by the chefs who are poetry in motion. Whose every slice, dice, and toss come together in one fluid movement. Whose every dish is plated with finesse, even when the pressure is on.
This is the FLEX SERIES, a collection of 4 brand-new, ultra-flexible chef coats designed to help you look and move like the pro you are.
Featuring:
Breathable, sustainable material that stretches four ways
Apron tabs, pockets, and other functional details
Minimalist silhouettes for a sleek and versatile look
Available in a range of styles, shades, and fits!