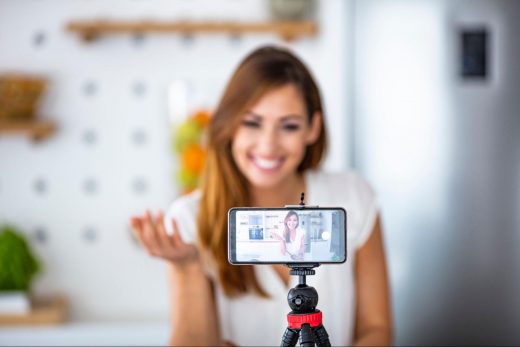 Chefs have risen to the status of celebrity personalities in recent years, thanks to shows like Top Chef and The Bear and even romance books with chefs as the protagonists.
Chefs are no longer hidden in the back of the kitchen, and this expectation of fame adds the pressure for chefs to not only market their restaurants, but also market themselves as personas. Diners don't just have a favorite restaurant — they have favorite chefs, and are more than willing to travel far in order to experience that chef's creations.
This edition of Weekly Bites covers three creative ways that chefs are rising to this new challenge to market themselves and create alternative streams of revenue. Beyond the daily grind and algorithm woes of "making it big" on Instagram, these marketing solutions offer new ways for chefs to connect with their audiences and fans in a more interactive and meaningful way.
Social media is a key part of marketing for chefs, and the consensus is that engaging with customers and building a community is an important part of social media presence. Many people struggle, however, with building deeper relationships when the visibility of their pages are at the whim of algorithms that prioritize some content over others.
Discord — a communication app similar to Slack — is offering a solution. Spice company Diaspora has been using Discord to both engage with customers and provide education on their products. 
Ian Moore has built a new community, called DEMI, that helps chefs gain another source of revenue by building their own online communities. These marketing platforms are more about cultivating an existing fan base rather than just trying to get the most likes on a post. They offer opportunities for creating a subscription-based model for exclusive content that can help guarantee a steady stream of income for a chef.
While it's unclear if these community platforms are useful for restaurant chefs, they can be invaluable for pop-up chefs and food trucks that rely on a group of fans that will follow them no matter where they go or what concepts they create. Community platforms are successful for chefs and other food personalities because chefs have the potential to become micro-celebrities in their own right.
Meal subscriptions are all the rage right now in America, but most of them are created by chefs employed by a meal subscription brand, and are created to appeal to the widest palate. 
CookUnity is using the meal subscription model to provide chefs with another source of income. The platform allows chefs to create their own meals that consumers can then choose. The idea is that the consumer chooses a meal not just because it sounds delicious, but because they recognize the chef and want an opportunity to taste their food.
What makes CookUnity so appealing to chefs is that they take care of all the pre- and post-production logistics. They have seven kitchens around the nation where chefs can create their meal kits. Not all of the chefs on CookUnity are celebrity chefs. Some are catering business chefs, rising stars, and private chefs. Any chef can apply by submitting meal concepts, but preference is given to those who have a social media presence. 
Platforms like CookUnity help chefs create a sustainable secondary source of income that provides financial security and resilience in uncertain times. 
Private chefs have typically stayed in the shadows in comparison to the restaurant chefs we see on TV. They often have only a few clients at a time and get most of their business through referrals. 
Recently, some private chefs have started to post short videos on TikTok, gaining tens of thousands of followers. These accounts post content of shopping for ingredients, what they make for clients, as well as what they themselves eat throughout the day. 
TikTok has given private chefs a marketing platform that not only finds them more clients, but provides a passive source of income through affiliate marketing. Successful private chefs on TikTok have said that they're making as much if not more money through affiliations and partnerships on TikTok than they do working as a private chef. 
But why is private chef content so popular on TikTok? Perhaps it satisfies people's curiosity about the behind-the-scenes workings of the rich and famous, or perhaps it's just interesting to see what someone who cooks all day for others cooks for themselves. One thing for sure is that TikTok has made it easier for people to succeed as a private chef. TikTok doesn't care if you went to culinary school or not, and it reduces the need of going through middlemen agencies to find clients.
~~~~
Chef Works blends fashion and functionality to provide chefs and other industry workers with apparel that looks good and gets the job done. Have you explored our online catalog today for the latest styles?