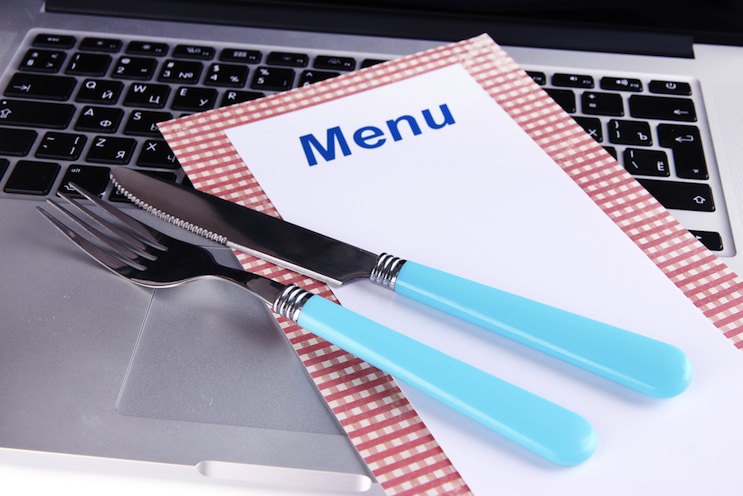 The restaurant industry has changed a lot over the years. With more and more people dining out instead of cooking at home, fast casual restaurants have become more popular, even taking place of many sit down restaurants for a lot of regular diners.
These restaurants offer food that is a step up from fast food burgers, and it's served quickly, and often it's less expensive that sitting down at your typical chain restaurant where a waiter serves you, which usually adds the cost of tipping. Instead, they can walk in, see everything being served, stand in line and have their food in minutes, either to take out, or eat in. You won't find a lot of fuss in the way of pressed white chef's jackets or a quiet atmosphere; rather these are more suited to a busy weeknight meal.
With technology advancing at a rapid rate, these types of eateries are coming up with new and faster ways for customers to get their food. Online ordering, which allows customers to place an order for their food before they arrive, is a new trend in casual dining, and with mobile apps allowing diners to order even on the go, it's a trend that's not going anywhere any time soon.
If you're new to the restaurant industry, or just don't keep up with the latest trends, you may be wondering if this is something your business can benefit from. Read on to learn all about it, and whether it's right for you.
What Is Online Ordering?
Online ordering gives diners the opportunity to place an order for their food through your website before they visit. In most cases, customers can use a credit card to pay for their order, which means all they have to do is pick it up once they arrive. The most sophisticated systems allow customers to choose a time that they would like to pick up the order, and will even allow large groups to specify who gets what.
In addition to being able to order from a website using a computer, many restaurants now have mobile apps that allow guests to place your order from wherever you are.
Online ordering isn't new — large pizza chains have been using it for years to allow those at home to place their order while being able to look at the menu instead of making a phone call and taking the time of an employee. It's only recently that other types of restaurants have starting getting in on the trend, and these days, most large fast casual restaurant chains will offer some type of online ordering, even if it's not the most advanced system on the market.
Does it Work in Any Type of Restaurant?
While you certainly could implement an online ordering system in any type of restaurant, it tends to work best in casual places where much of the business comes from takeout.  Getting your website set up for online ordering is more complicated than a simple site that displays your hours and menu, and setting up a mobile app is not inexpensive or easy. If a good percentage of your customers are never going to use it, it's not worth the cost or hassle of setting it up.
How Does it Benefit the Customers?
From a customer standpoint, online ordering has many benefits. First, it allows diners to spend as much time as they like placing their order. They can look over the menu, decide what they want at their own pace, and not worry about an employee waiting on hold while they talk to others about their order, or ask what's in a specific dish.
In addition, placing an order online allows customers to see exactly what the order will cost by adding and removing items so there are no surprises when it comes to the bill.
Perhaps one of the best customer benefits is the fact that in many restaurants, online ordering allows you to pay for your food, choose a pickup time, and then bypass long lines when you go in. They can simply walk in, tell the employee their name, and pick it up in minutes.
How Does it Benefit the Business Owner?
Online ordering is very useful for a business owner in that it allows employees to focus on customers that are in the store instead of answering phones, taking orders, and even ringing up customers. It can also encourage patrons to frequent your restaurant over other establishments that don't have such a system in place, especially when they have a large group.
Both a benefit to customers and business owners is that an order placed online is usually going to be more accurate than one placed over the phone. Online ordering also makes taking special orders a breeze, and it requires zero time from restaurant employees except making the food.
Are There Downsides to Online Ordering?
The major downside to online ordering is going to be cost to set it up properly. While there may be companies that will do it cheaply, what you don't want is a website or mobile app that doesn't work properly or isn't user friendly. If a customer comes to your site once and can't figure out how to do it, or otherwise becomes frustrated, they may skip it the next time. If you're going to implement such a system for your business, it is imperative that you check out other restaurants that use such a service, and pay someone to do it right the first time.
Is Special Equipment and/or Special Training Required?
You'll need a website that your customers can easily find, and you'll need to find a web developer that specializes in online ordering systems. Trying to do it yourself will backfire unless you really know what you are doing. You will need a computer and Internet connection in your restaurant in order to receive the orders if you don't have one already. You'll need to decide how customers will pick up their order, and possibly designate an area specifically for this purpose so that you don't intrude on diners that aren't using the service.
As far as training, it should be minimal, but your web developer will give you more information.
Do I Have to Have a Lot of Technical Knowledge to Do It?
Once you get a system set into place, the process should be relatively simple to learn, even for the most technologically impaired. You'll need to be able to provide the information to your web developer, such as your menu, but it shouldn't be complicated.
Conclusion
Online ordering is quickly becoming a popular trend for small, fast casual restaurants, and it doesn't seem to be going away anytime soon. If you own this type of restaurant, it's worth considering if you want to keep up with your competitors, as well as to make your life a little bit easier.
It can be expensive to set up, but as more and more restaurants put such systems into place, it will likely become less costly to do so. Once you set it up, it's easy to use, and both your employees and your customers will love it. You may even find yourself saving money as well.