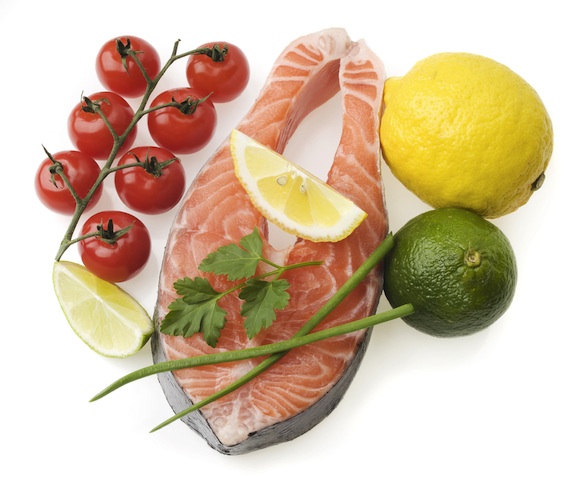 There are many reasons restaurants rely on large food service companies for the majority of their products. Cost, production selection, and regular delivery all make these companies a must for most businesses.
One thing that these companies don't do well is fresh food, and so many restaurants find themselves relying on frozen, packaged items to fill out their menu. This is fine for some types of restaurants, but with many customers looking to eat fresh, healthy food, restaurant owners and chefs need to find new ways to fulfill the demand.
There are many things to keep in mind before attempting to switch your menu to a mostly fresh one, and it's definitely not for everyone.
Why Go Fresh?
Fresh food is preferred for most customers, and they will pay a premium for it. Advertising fresh, or even better, local products on your menu allows you to raise your prices. It also puts you ahead of competition that may be relying on frozen or already prepared goods. Words like "local", "organic", and "seasonal" put an image in their mind that the food is high quality and prepared by a real chef in a chef's jacket instead of microwaved by a college kid.
Getting fresh food is not as difficult as you may think. It's best to talk to your current food service company to see what they can offer you, since like restaurants, food service companies are also trying to keep up with customer demand. Read on to learn where you can find the best fresh products for your restaurant.
Meat
If you have a local butcher, this is a good place to start, as many butchers work with local farms to get their products. Once you find someone, ask him where he gets his products. If he's getting them from a large supplier, the meat likely isn't coming from a local farm, and yet you are probably paying a premium for it.
You can also work with local farmers yourself, as many are happy to make deals with restaurant owners who will be using their products. It's especially nice to be able to put the name of the farm where you get your meat on your menu, as it increases the value in your customers' mind.
Fish
If you live on a coast, getting fresh fish is pretty easy, as there will be fishmongers all over, but what if you live in an area without access to the water?
In this case, you will likely have to settle for frozen fish, but you shouldn't just settle for whatever your food supply company gives you. Most major cities will have companies that fly in the freshest fish everyday, which is the easiest way to get the highest quality product. When choosing fish, choose wild caught for the best tasting, most environmentally friendly option, and make sure you state this on your menu.
Produce
Produce is one of the easiest foods to get when it's in season, as most places have farmer's markets during growing season.
Don't just head to the market and expect to buy enough for your restaurant; instead go and talk to the vendors about what they can do for you. Most farms love working with local restaurants, and many will even deliver if you order enough. For the best of the season, consider getting a large share or two of a Community Supported Agriculture program, in which you get a share of what the farm grows this week. You can offer daily or weekly specials based on the best of what your region has to offer produce wise. It's a great marketing tactic that will bring many customers through your door, health conscious or not.
Another great option for fresh produce is to start your own garden if you can. The only thing better than being able to say your produce is local is being able to say it's "house-grown."
Dairy and Eggs
If you've had milk and eggs fresh from a cow, then you know just how much better it is for you. When you visit your local farmer's market, you'll likely find dairy farmers that will provide milk, cheese, and even other local products like yogurt, or even ice cream. Making the switch will make your Sunday brunch the best in town.
Herbs and Spices
If you're buying dried herbs and spices in bulk from a big box store, you're definitely not getting the best quality product available; in fact if the store doesn't move these products quickly enough, you may not even be adding flavor to your food!
Instead, seek out stores that specialize in these products. Many will sell in bulk, and since they turn over so many dried spices, you're guaranteed to have amazing flavor in every dish. While this may not be something worth mentioning on the menu, it will improve business because your food will taste better.
Bread
Bread is a core product for many restaurants because diners love it, and it's cheap to provide. Warm it up before serving, and you can easily be known for your breadbasket alone.
Before you just buy whatever frozen product you find at a warehouse store, consider what having hand-made, preservative free bread can do for your business. No, you don't have to make it yourself, as having a dedicated baker on hand is definitely not an option for a lot of restaurants, but you do have options.
If there is a local bakery that you frequent that has breads you love, make a visit and speak to the owner about baking bread for your restaurant. Don't discount the idea immediately because the price per loaf is too high; most small bakeries will gladly give you a wholesale discount if you're ordering a lot in bulk.
Desserts
If there's one thing that can make or break a restaurant, it's desserts. If you offer something that you can market as "house-made" or "made from scratch", you can sell significantly more desserts, as again, it gives the customer an image of something that is delicious and even healthier. Bakeries are a great starting point for homemade desserts, but you may also consider an independent contractor that makes desserts in their home.
Alcohol
You don't have to stop at food to impress guests. Beer, wine, and liquor offer a huge markup for the restaurant owner, and there are local distilleries and craft brew houses popping up in almost every city these days. While these aren't necessarily "fresh" products in the same way that fish and vegetables are, they do offer the customer something different than the mass-produced offering you'll find in most places. If you have a bar, consider adding a few local brews on draft, or making a signature cocktail with premium local liquor.
Conclusion
While you may not be able to get every single item on your menu from a local provider, you can increase your bottom line by offering a wide selection of fresh products, from fish to meats, to beer and wine. Customers will pay more for products that they perceive as better quality, and nothing is quite as good as something that was recently harvested, made, or prepared a few miles away from the restaurant.