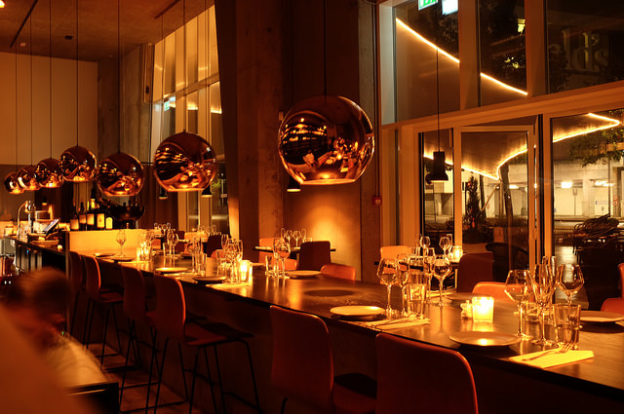 (Source: Flickr)
It's a simple fact: opening a restaurant is an expensive prospect. This is particularly true when a complete buildout is required, but even smaller-scale renovations and basic opening costs can add up quickly.
Many costs associated with opening a restaurant are simply unavoidable–you need to pay rent, buy equipment and fixtures, and hire staff, after all–but there are many ways in which a little savvy planning can help you save money in a number of little ways. Some of them aren't huge money savers individually, but as a cumulative effect, your savings could add up to thousands of dollars.
Here, we'll discuss some of the ways to cut restaurant opening costs, including tips for how to put them in action.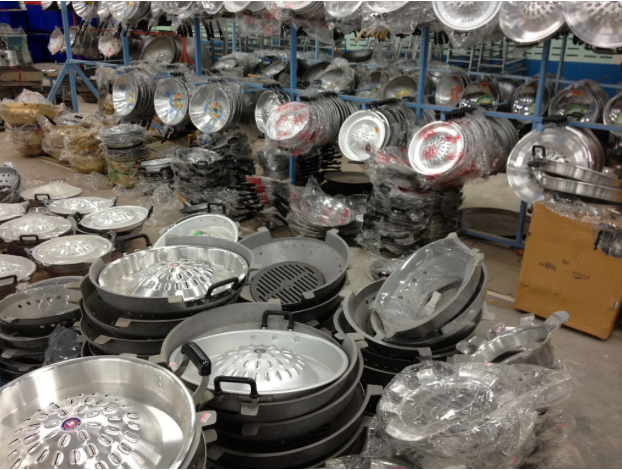 (Source: Flickr)
Why is opening a restaurant so expensive? On the one hand, the high cost of opening a restaurant might be puzzling. After all, you just need to put out some tables or chairs and start cooking, right? Well, it's not quite that easy. Here are some of the reasons why restaurant opening costs can skyrocket:
Rent:

You're responsible for paying rent on the space even before it is opened. If your rent is $3,000 per month and nothing is coming in yet, that can add up.

Buildout:

in many cases, a full or partial buildout is required for the restaurant. This can be a costly and time-consuming prospect.

Equipment:

restaurant equipment such as ovens/ranges, pots, pans, and mixers can be costly.

Furniture:

Furniture (a bar top; tables; chairs) is vital, but so is decor: make your restaurant a pleasing place to be.

Servingware:

Flatware and dishes and glasses are a must for a restaurant, and they can be quite costly when buying in bulk.
10 Ways to Cut Down Restaurant Opening Costs. These are ten easy ways to shave off some of the money needed to spend while opening a restaurant. While most of the tips will individually have a small impact, when added together, they can amount to thousands of dollars in savings.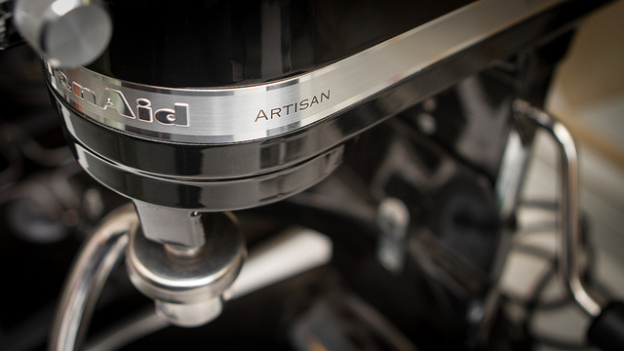 (Source: Flickr)
Buy used restaurant equipment. This is one of the easiest ways to save significantly on your opening restaurant costs. New equipment–ranges, ovens, stand mixers–is expensive. Help offset the cost by buying used equipment, which is typically sold for much less than its brand new counterparts. 
There are a few ways to purchase used restaurant equipment. One way is from a restaurant supply store, which may have such stock moving through from time to time. ANother is to find out if any restaurants or bakeries in your area are closing down–this can be a great way to get deals on equipment that has plenty of use left in it. To make sure that you're getting the most bang from your buck, buy from a reputable source.
Invest in nice table tops. Investing in very high quality, well-finished table tops can be pricey. But over time, it will prove less pricey than the expense and hassle of dealing with tablecloths. More and more restaurants are going for a more spare look these days, which means that yes, the furniture will be on display, so it should look good and be of high quality, but it also means that you don't have to deal with tablecloth cleaning, which adds up considerably over months and years.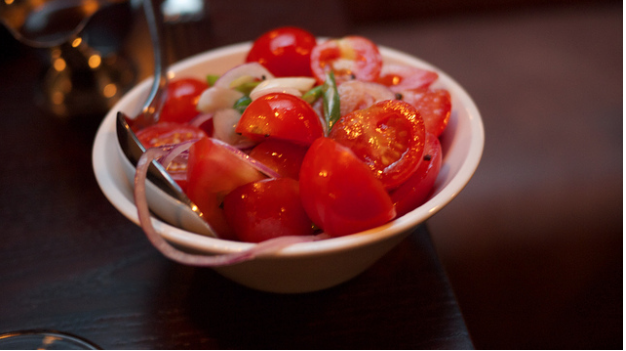 (Source: Flickr)
Enjoy a soft opening before advertising. You might be thinking that you need to pour lots of money into advertising your restaurant before it opens, to create anticipation. However, your dollars may be spent more wisely–and less expensively–if you wait a little bit to promote. 

If you promote a restaurant that is not yet open, people may forget about you, or they may flock to the restaurant on the first day, be impatient when the establishment gets slammed, and vow never to return. Here's an idea: have a soft opening before you begin to advertise. This allows the restaurant a chance to work out some of the kinks and try out different menu items and specials before they begin courting the public at large. Once you've enjoyed a successful soft opening, then you can begin advertising in earnest.
Use Facebook as your website. Think that you need a flashy website? Not really. In fact, more and more restaurants and bakeries are using a Facebook page as their primary website. You can get a custom domain that aims right at your social media hub; it's easy to update your Facebook page with your menu, opening hours, and any other important info. It's also a great place to get social with your customers. Instead of spending money on web design and development, consider starting your restaurant out with a Facebook page instead of a website.
Research your contractor. If you need to work on a buildout for your restaurant, don't simply hire the first contractor you find in the yellow pages. Do your research: this person will have a lot of power when it comes to how your money is spent and how timely the process is. Be sure to find a contractor who has a reputation for delivering what they promise on time, and who responsibly uses funding. This can save you an immense amount of money throughout the buildout process.
Benefit from restaurants that are closing. As noted above, if a restaurant is closing, it can be a great place to pick up equipment on the cheap. However, there are more ways that you can take advantage while also helping the people who are closing to clear out their inventory. The restaurant in question might be selling dishware, glasses, and decor; they might also have great waitstaff or even a restaurant manager eager to find a new place to work.
Offer beer and wine to start. Obtaining a liquor license can be time and money intensive, depending on where in the country your restaurant is. Cut this cost by starting out by just offering beer and wine. They still have a great profit margin, and it is often easier to get approval to offer beer and wine than it is to have a full bar.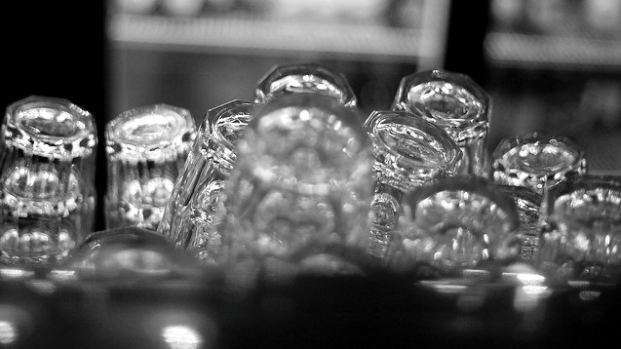 (Source: Flickr)
Buy sturdy dish and glassware. Wait, aren't we supposed to be cutting costs here? While buying well-made dishes and glassware may be more expensive as an initial investment, in the long term, it might just save you a bundle. If you buy cheap and shoddy glassware or dishes, it's going to break frequently, and you'll constantly be replacing items. But by purchasing high quality items, you'll get more out of your investment in the long term.
(Source: Flickr)
Wait until a few weeks before you open to begin hiring. Don't begin hiring staff a year before you're going to open; it will be a waste of your time, and people will likely find something else in the meantime. Wait until you're getting far enough along in your approvals and inspections that you have an open date in mind. Be sure to take the time to hire wisely and check references so that hiring (and possibly firing) doesn't end up being a waste of your time and resources.
Don't print expensive menus right away. Don't invest in the most expensive printed menus you can from the get-go. Often, a restaurant evolves in its first few weeks and months of opening. Certain dishes stand out as winners while others fade; in some cases, a menu price needs to be adjusted. Start with a soft opening menu (or board) printed more affordably or in a smaller run; once you feel confident about the staying power of your menu items, that's when you can break out the expensive print job and create something beautiful and longer-lasting.
Conclusion: When opening a restaurant, every penny counts. These small tips can make a huge difference in decreasing start-up costs associated with opening a restaurant. By saving money in smart ways, you have more money to make the restaurant of your dreams a reality.
What tips helped you save money while opening your restaurant?