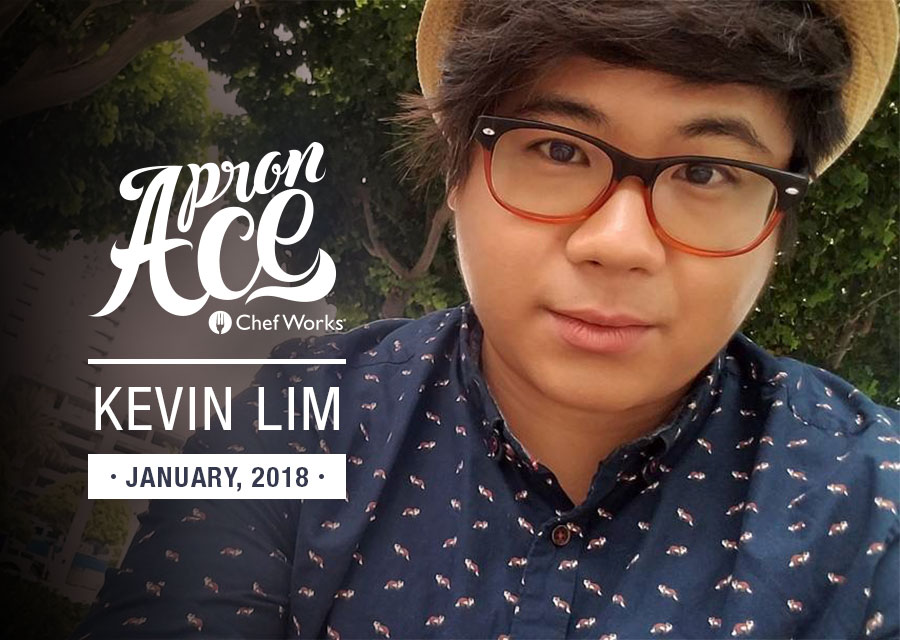 New for 2018, Chef Works is saluting those who wear the apron … and not just in restaurants. From florists, makeup artists and fishmongers to spa attendants and chocolatiers (and everyone else who wears an apron that we didn't list) we're proud to honor those who don the apron as part of their daily life.
First up is Los Angeles Creative Director and Makeup Artist, Kevin Lim.
After moving to the United States from the Philippines at age 21, Lim started as an entertainment artist at theme parks around the LA area. From there, his talents were noticed and he started doing body paint for shows and events. Today he operates his own business and touts clients such as Christina Aguilera, Grace Jones, Slay Model Management and the Hallmark and History channels, among others. He took some time to chat with Chef Works about his industry.
---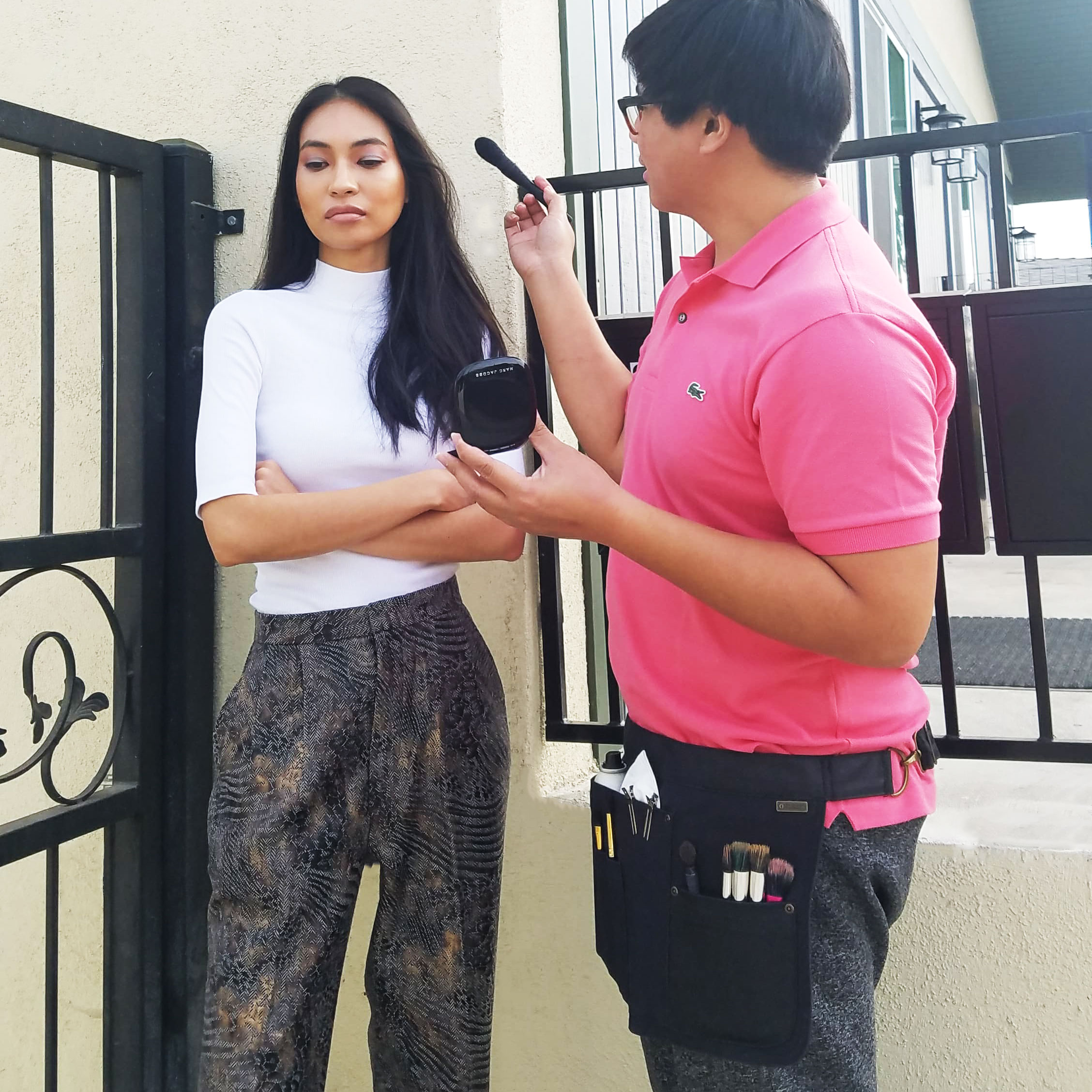 What's the most satisfying aspect of your job?
Kevin Lim: My 'Eureka' moment wass when I realized that I didn't waste my mentors' and friends' investment in me. It is amazing when people recognize your skill and actually refer you to projects and know you for a certain style. I have had people thank me for inspiring their works and have developed their tenacity.
The best part for me is evolving into a producer and art director. I am capable of creating new images because I am backed by amazing teams and great network that understands my creative process. You all synergize and become one as long as you believe in the project and in each other.
---
2. What's a major misconception about makeup artists?
Kevin Lim: Makeup artists are underrated in many ways — including the misconception that they only do makeup. On set we are trained to carry out multiple roles that mainly revolve around the comfort of our talent and crew.
We not only carry brushes, but are required to anticipate needs. Even having a multi-tool in our kit to help patch things up and make the day go quicker. We all are in the job together. The least we can do is lend a helping hand.
---
3. On the flip side, what's something about the job no one knows unless they work in the industry?
Kevin Lim: The hardest thing about the makeup world is proving your worth — making your artistry known when you don't have the right connections or the proper portfolio. The industry carries a very fine line of style that artists need to follow. This is not dictated in any makeup manual. It is learned through experience.
One successful artist once told me that, 'You will never know what you will end up as within this line of work.' You will encounter many wasted projects that don't make the cut but you make the best out of what you are given. Your network is your strongest tool. You will find people who will mentor you and in return, it is important to find people who you yourself would help through their careers.
---
4. How does a good apron benefit you on the job?
Kevin Lim: A good apron helps me personalize my materials for my clients. I am a neat freak when it comes to sanitation. We know – as we should — how to keep clean in order for us to protect our clients from communicable diseases.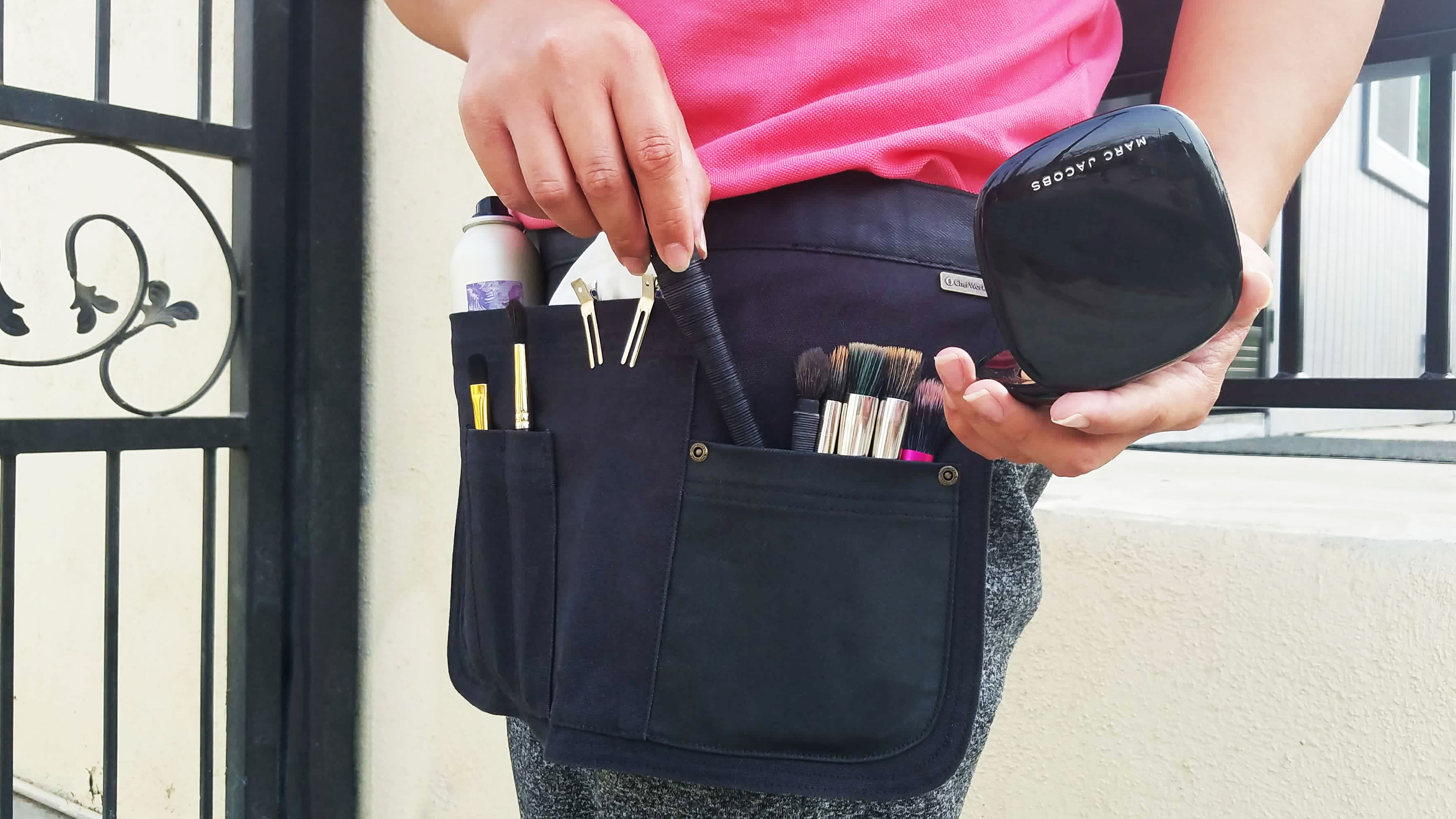 Chef Works' Indy Hipster apron (pictured to the right) helps me organize what I need to bring when I'm away from my station. I adore its design and sturdiness as well as larger pockets to carry hair tools, larger makeup products and essential brushes. It even holds pens!
Going back to what people don't know about makeup artists, we are modern day MacGyvers. We use what we can to keep the work flow going!
---
Each month we'll spotlight an "Apron Ace!" If you're interested in participating, please email marketing@chefworks.com.
---