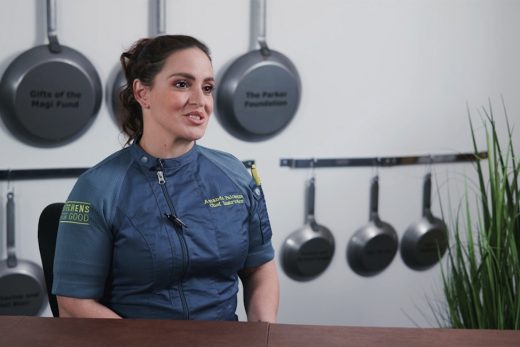 You usually hear about passions that turn into careers. But what about careers that turn into passions? For Chef Amanda Palomino, cooking was something she fell in love with — after already having established herself in the kitchen. In the return of RISE, an exclusive YouTube series by Chef Works, Chef Amanda is revealing her unique journey into the field, what being a woman in culinary means to her, and why mentorship is the secret to success. Click play now!
Every week through March, we're posting a new episode of RISE here on YouTube. Be sure to subscribe to our channel and turn on notifications, so you never miss a dose of inspiration this Women's History Month.
Chef Amanda wears the Varkala Chef Coat in color Teal. Click here to shop!