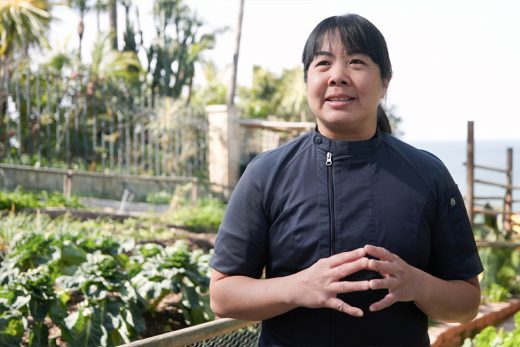 For Chef Christina Ng, being a female chef is about being a keeper of tradition for future generations to build upon. In this episode of RISE, Chef Works visits Chef Christina at the Berry Good Food vegetable garden to learn about her unique career path, her advice to up-and-coming women in the industry, and how she ultimately found her confidence in the kitchen. Click play now!
Every week through March, we're posting a new episode of RISE here on YouTube. Be sure to subscribe to our channel and turn on notifications, so you never miss a dose of inspiration this Women's History Month.
Chef Christina wears the Varkala Chef Coat in color Grey. Click here to shop!