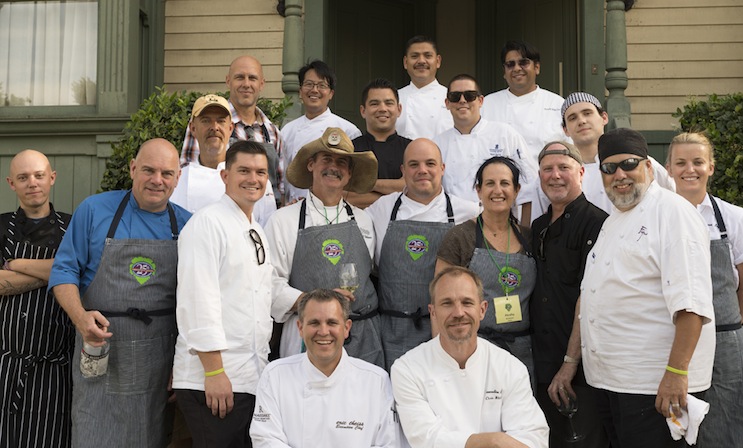 Dear Chef Works:
Many many thanks for your generous support of our 25th Culinary Evening with the California Winemasters.  It is really difficult to express just how much your participation means to us.  We are well aware of how many worthwhile causes you are asked to support and we do not take your contribution for granted.  The chef's aprons were a COMPLETE SUCCESS. Everyone loved them. Many of the chefs chose to wear the aprons throughout the entire evening.
Thanks to you, this year's event proceeds brought our 25-year total to more than $27,000,000 in support of the Cystic Fibrosis Foundation's vital research and care programs.  When this event began, CF patients were living into their teenage years.  Now, we see our patients living into their 30s, 40s and beyond and every day we are getting closer to a cure for North America's #1 inherited disease killer of children and young adults.
In a world where times are challenging and so much is beyond our control, our sponsors, vintners, chefs, guests, volunteers and CF Foundation staff truly are making a difference.  We hope you know that you are saving lives and providing tomorrows every day – and for that, there is simply no way to thank you.
Gratefully,
Cystic Fibrosis Foundation