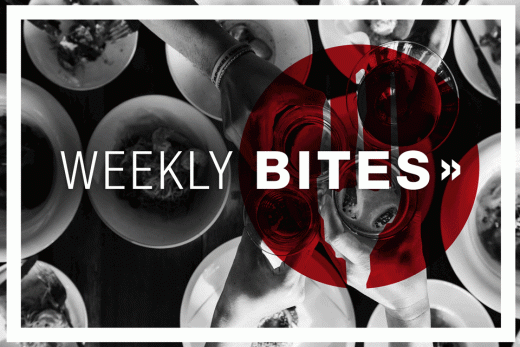 Welcome to Week 44 of 2019. Chef Works® Weekly Bites is where we take a dive into the notable and fun food stories of the week.
First up is guess the quote: "Food is the most primitive form of comfort." (Do you know who said it? Answer at the bottom).
---
APPETIZER
This week we start off with something a little romantic. A couple in New Jersey went out to dinner – only to make an extremely stunning, and extremely rare, discovery during their oyster course.
An employee with the Empire Oyster service, which sources and serves oysters at Stern & Bow, said it was an extremely rare find — especially for the type of oyster Anton was eating, which came from Washington State.
You can read the rest of the story from the New York Post here.
---
MAIN COURSE
In case you wanted to read a story and see a picture of Justin Theroux sharing a plate of spaghetti with his dog, here's a story and pictures of Justin Theroux sharing a plate of spaghetti with his dog. Via Delish.
Chef José Andrés was greeted with a rousing reception as he threw out the first pitch at Game 5 of the World Series. CBS News has the story.
In Canada, an Iranian-Canadian is trying to resurrect his homeland's alcohol culture. Here's the story from the Associated Press.
---
DESSERT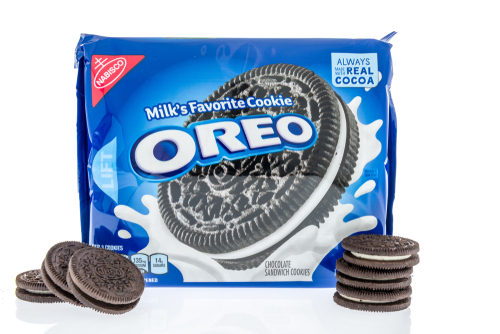 It's not quite Halloween, yet everyone seems to be in the Christmas mood and Christmas mode. That means lights are up, decorations are out and the seasonal trends are starting to take shape. So we figured we pass along this story, by way of People, about Oreo holiday houses. Enjoy!
---
FOUND THE FORK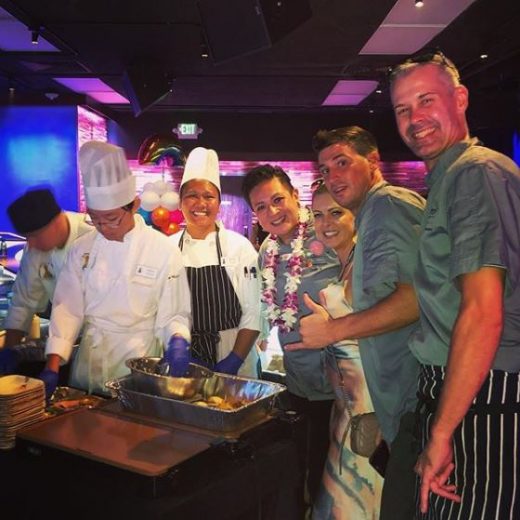 Our vice president of marketing, Amanda Stuckey, has been hanging out the last couple of weeks at the Hawaii Food & Wine Festival, soaking up the sun, the bites and the island vibes. We loved having our gear on display as the event's official culinary sponsor.
To stay up to date on all Chef Works® news, make sure to follow all of our social media channels: Facebook, Instagram, Twitter and LinkedIn. You can tag us with #FindTheFork and #ChefWorks if you wear our gear or see us in the wild!
---
WEAR OF THE WEEK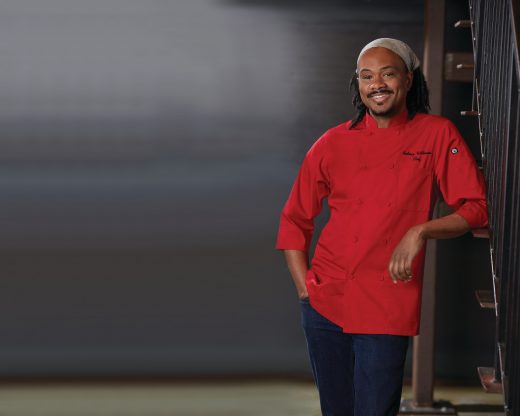 Is the weather about right to transition out of short sleeves? Not quite ready to go back to long sleeves? We've got the perfect coat for you.
The Morocco Chef Coat is a three-quarter sleeve compromise that breaks just below the elbow. No need to roll up the sleeves. Plus it gives you the coverage you crave. It's made of lite twill fabric, has fashion-forward, cloth-covered buttons and it's available in seven different colors. One for every day of the week!
---
Quote answer: Sheila Graham