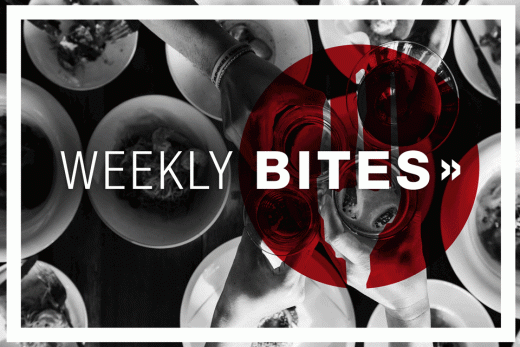 Welcome to Week 35 of 2019. Chef Works® Weekly Bites is where we take a dive into the notable and fun food stories of the week.
First up is guess the quote:
"We must have a pie. Stress cannot exist in the presence of a pie." (Do you know who said it? Answer at the bottom).
---
APPETIZER
"If you don't like scotch, there's a vodka that's served in the form of a flashing light." You might recall Tom Haverford's quote from this scene "Parks and Rec" which is aptly titled: The wrong way to consume alcohol.
As it turns out, reality is stranger than fiction, because vodka can now be inhaled by way of balloon.
The way it works is a machine vaporizes the vodka and turns it into a gas which you can then carry around with you in a little balloon. It seems to be designed to get you drunk more quickly. Some unnamed teens (yup, 18-year-olds can drink in the U.K.) told The Sun that it tastes strong and "pretty gross" at first but then gets the job done—the job being getting wasted. Overall, they seemed super into it.

Though it does get you drunk quickly, The Sun reported that it also wears off after about 20 minutes. In case you were wondering, experts have confirmed that this whole trend is pretty risky.
You can breathe in the entire story from Delish here.
---
MAIN COURSE
Who has the best chicken sandwich? It's a simple question with a complicated answer. Now battle lines are being drawn and the debate has spilled on to social media. Here's the report from the Associated Press.
Pumpkin. Spice. Spam. That is all. (Via Food & Wine)
California's five-year drought took its toll on the fishing industry. But now locals are reporting one of the biggest salmon harvests in years. The Associated Press has the story.
---
DESSERT
Looking for a sweet treat with a little extra something-something? It might depend on which state you're in, but Pop Sugar has this recipe for a CBD-infused vanilla milkshake.
---
FOUND THE FORK
We do a lot of work with Chef Jet Tila. It was great seeing him recently inspiring the next generation at the Orange County School of the Arts. Here are a few shots!
We're hanging out at our first Master Artist Series class of the season! Culinary Arts & Hospitality students are working with acclaimed chef @jettila today! #weareocsa #cooking #ironchefamerica #culinaryarts pic.twitter.com/E0DVHYxS33

— OCSA (@weareocsa) August 22, 2019
We love spotting Chef Works® gear out in the wild. Chef Carl "The Cuban" Ruiz recently did a spot on New York's NBC affiliate.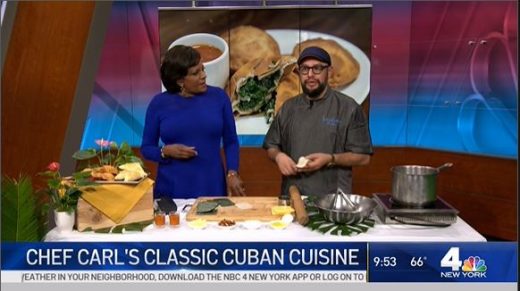 And he was rocking the Executive Delancey Chef Coat during his four-minute segment. You can see the whole interview here – which includes his recipe for bacon, egg and cheese Empanadas.
---
WEAR OF THE WEEK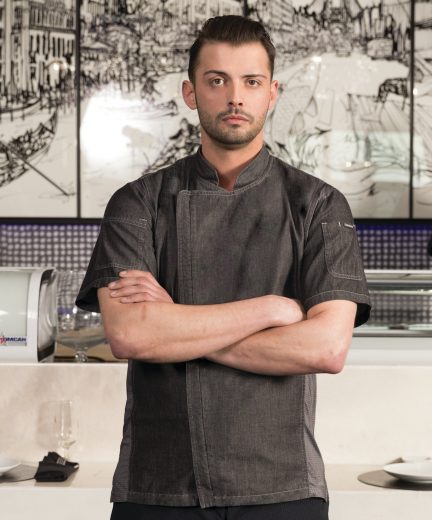 Like Chef Ruiz's Delancey? It's part of the Chef Works® Urban Collection® and it is one of our more fashion-forward offerings.
It's a culinary rule-breaker that definitely brings the cool. It's got short sleeves, side-seam slits and stretch side panels that maximize comfort and ease of movement.
Zip up and get to work in comfortable and durable 100 percent cotton. You'll love the functional details, like the multiple pockets and back-collar apron holder.
---
Quote answer: David Mamet