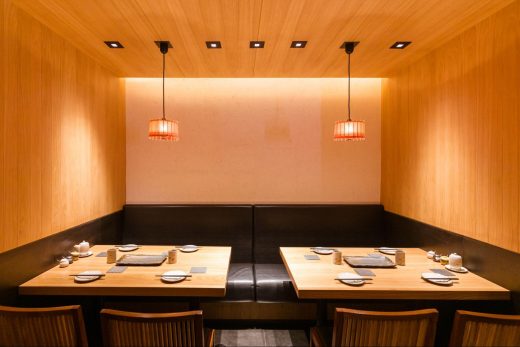 Trends come and go in the restaurant industry almost as quickly as they do in fashion. This edition of Weekly Bites is part one of a two-part series exploring some of the most current trends in the culinary industry. Be sure to check in next week for part two!
The idea of "following trends" can induce an eye-roll from some restaurateurs and chefs, while others look to trends as a way of enticing diners and maximizing profits. 
Love 'em or hate 'em, trends emerge for a reason. Trends in the culinary and hospitality industry can come from the diners, and reflect what kind of new experiences and levels of service guests expect. They can also be dictated by restaurateurs, and reflect changing ideas of how things should be run in the back of the house as well as the front of the house. 
From more affordable tasting menus to the persistence of QR codes and the death of minimalism, this Weekly Bites covers some of the newest trends to keep an eye out for. 
A new wave of tasting menus are emerging across America, according to The New York Times. These new tasting menus are considered affordable at under $150 a person compared with classic tasting menus that can cost up to $500 a person. 
The menus are being heralded by first time restaurateurs who are creating a tasting experience that isn't meant to be intimidating or pretentious. As opposed to the conspicuous excess of classic tasting menus that often throw in ingredients just for the sake of providing what's considered a five-star experience (think gold leaf on caviar), these new menus are well thought out and minimize waste. 
The tasting menus are pre-paid and don't allow for modifications, which allows the restaurant to gauge exactly how much of each ingredient to order. Unlike a typical à la carte menu item that may never be ordered, this ensures that no ingredient goes to waste, making this an affordable and profitable option for restaurants.
As with many great new changes in the culinary industry, this new trend emerged from the pandemic, when restaurants were forced to switch to a less expensive model in order to stay open. It turns out that diners love the tasting menu experience, and at a reasonable price more diners are able to afford it. 
Many of these tasting menu restaurants are also making the change of putting employee well-being first, by offering limited dining times and paid vacation. The tasting menu experience makes it simple to manage and streamline the front-of-house experience. 
While these new tasting menus are described as "unpretentious" and "unfussy," the fact is that $100 a person is still a stretch for many diners. Despite doing away with many of the white-glove aspects of older tasting menus, are guests still receiving a fine dining experience?
Bon Appétit recently released their 10 favorite restaurant trends of 2022, and there are two common themes in these trends: nostalgia and community. 
Nostalgia has always been a powerful tool in marketing, but it seems that people are craving nostalgic experiences in dining as well. Mismatched "grandma's china" plates are becoming popular styles of decor in restaurants. In addition, grandma herself is a powerful branding tool for chefs. Chefs are paying homage to their grandmothers by naming restaurants after their matriarchs or including their recipes in their menu. What were once "old classics" are now becoming popular again, like the shrimp scampi or baked Alaska. And of course, the classic martini is enjoying a renewed spotlight. 
Another large trend in dining is communal experiences. We're not talking about the communal dining of the mid 2000s where you were forced to sit next to strangers if you wanted to experience some of the hottest new restaurants. These new experiences are focused on the communal experience with your own party. A big communal trend is shared punch bowl drinks.
As an aside, it looks like QR code menus are here to stay. Front-of-house staff have noted that far from limiting their interaction with guests, QR code menus have facilitated more meaningful conversations between servers and diners. QR menus give diners the opportunity to look at the menu at their own leisure, without waiting for the host. They can then look up ingredients they aren't sure about, or ask their server for recommendations. The QR code menu is a love-it-or-hate-it trend (with most people on the "hate it" side), but it looks like they aren't going anywhere. 
Gray walls, sparse furniture, three-word dish descriptions… minimalism has dictated restaurant decor for too long. Thankfully, Eater has declared that minimalism is done for, and maximalism is the new trend. 
The end of minimalism is apparent in how menus are put together. Until now, menus described dishes in just a few words: the main ingredient (usually the protein) highlighted in bold, followed by a simple listing of three key ingredients. These minimal descriptions forced diners to either guess as to the preparation and taste of the dish, or ask their server.
This wasn't always the case, however. Menus in the eighties included long descriptions about cooking methods, meant to show what the chef was able to accomplish. The mid 2000s artisanal and farm-to-table trends meant that ingredient source was an important detail to include in menus. Then, the Nordic minimalist trend took off in the 2010s, and all bets were off. Suddenly, you felt silly for not understanding what a dish like "chicken. strawberries. asparagus." could possibly taste like. 
Post-pandemic staff shortages have led restaurateurs to rethink the minimalist aesthetic of their menus. By adding more description, diners can have everything they need to make their selection without asking questions. The rise of QR code menus means less restrictions on the length of the menu, and perhaps less of an emphasis on the design. 
In addition, Gen-Z are overall more food savvy and keen on knowing details about their food. These longer menus give chefs the opportunity to name dishes and ingredients in their native language, followed with an explanation or translation. 
As the Eater article states, a menu is like a restaurant's business card. "And, after months away from restaurants, diners are looking for more than the briefest of introductions." 
~~~~
Chef Works blends fashion and functionality to provide chefs and other industry workers with apparel that looks good and gets the job done. Have you explored our online catalog today for the latest styles?