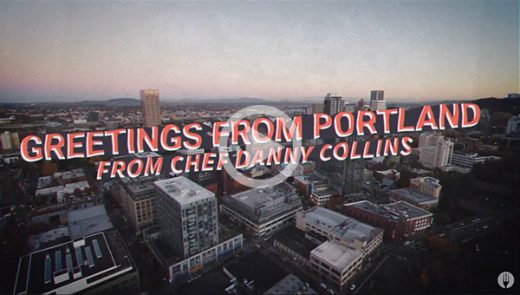 One of the greatest things we can do with our time and money is see the world. Whether you're venturing halfway across the globe or exploring a neighborhood you don't usually go to, there's so much beauty — and delicious food! — to be found.
Chef Works' newest series on YouTube, Greetings From, helps you tap into your inner travel foodie by giving you a glimpse into the world's most beloved food destinations. Hear from the local chefs who are pouring their hearts into their city's culinary scenes, discover the restaurants and eateries that bring the city to life, and take notes for your next travel itinerary.
Check out our very first episode now, where we visit Chef Danny Collins of Portland's The Matador. (We bet you our last carnitas taco you'll be keen to visit Portland after watching!)
Did Chef Danny's coat catch your eye?