While you're busy running service, we're scouring the Internet in search of the latest and greatest stories to hit the airwaves. This week, Crystal Pepsi stages a nostalgic comeback, long lines cause headaches for craft breweries, and Rihanna's personal chef spills the beans on what it takes to keep the princess of pop fed around the world.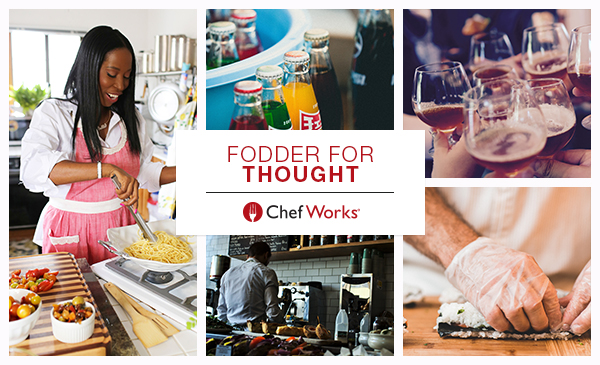 Bon Appetit | What It's Like to Be Rihanna's Personal Chef
Turns out RiRi likes pasta just as much as the next pop star. In this uber-upbeat profile on Rihanna's personal chef Debbie Solomon, Bon Appetit dives into the life of a celebrity chef. From learning how to master Caribbean flavors and Rihanna's favorite midnight snacks to raiding 5-star hotel kitchens for extra Old Bay seasoning, living life in the fast line has never tasted so fresh.
Eater | Watch This Pitch-Perfect 'Chef's Table' Parody
Fans of the Netflix acclaimed series, Chef's Table: watch as Portlandia star Fred Armisen takes a gander at airport-style sushi in this poignant parody video.
Food & Wine | '90s Beverages: Where Are They Now?
Throw one back with this throwback feature of famed '90s beverages. From cult favorite Crystal Pepsi to schoolyard drink of choice Squeezit, there's a fridge full of nostalgia, waiting to be discovered.
New York Times | 11-Hour Lines for a New Ale? Fans Wait, Breweries Worry
The craft beer revolution has produced a class of beer super nerds, with limited edition releases prompting long lines and wait lists. Breweries across the U.S. have adopted different ways of managing their small-batch brews for the masses, while honoring their devoted fan base and expanding their brand to new markets.

Wall Street Journal | Chef Tom Colicchio on His Childhood Homes and First Restaurant Jobs
Legendary chef Tom Colicchio reflects on his storied rise to culinary stardom, from his memories cooking with his grandmother to his first job peeling shrimp. WSJ's food team journeys through the looking glass, tracing his journey to Bravo TV, Crafted Hospitality and beyond.