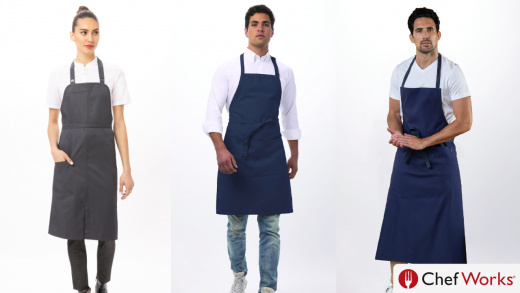 We've curated three aprons to help you get the iconic look from FX's hit series "The Bear." After you've made your pick, channel your inner Carmy with a crisp white tee. Or, opt for a white-collared shirt à la Sydney! (Don't worry, we have recommendations for that, too.)
1. Butcher Apron from Chef Works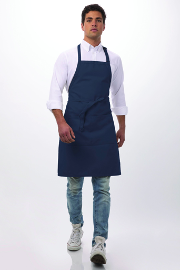 For a low-cost apron that does the job, look no further than Chef Works' Butcher Apron in Navy. Its durable construction means real-life chefs can wear it over and over again, but at $14.99, it's also a great choice if you plan on only wearing it once (Halloween party, anyone?).
2. Travel Bib Apron from Bragard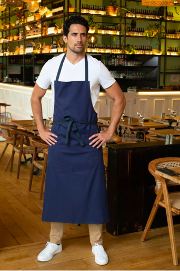 Wear this, and you'll look as though you walked straight out of The Beef. Bragard's Travel Bib Apron in the color Blue is a near-perfect dupe of the restaurant crew's on-screen style. Not only is the color spot-on, but the dark waist ties really help to drive the look home. Get it for $23.99.
3. Brio Bib Apron from Chef Works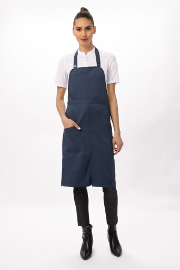 Designed in a softer, more muted blue than what you'll see on "The Bear," the Brio Bib Apron in the color Blue from Chef Works is ideal for those who'd rather take inspiration from the screen than replicate it. Foodservice professionals will love it for its lightweight fabric and durable construction. You can get it for $27.99. (Pro tip: It also comes in a longer version for greater protection!)
Bonus: What shirt should you wear under the apron?
To achieve Carmy's look, you'll need a basic white tee. If you want to be spot-on, Jeremy Allen White wears tee shirts from brands Merz B. Schwanen and Whitesville, according to this article from The Strategist.
For an outfit inspired by Ayo Edebiri's character, Sydney, go for a white collared shirt. Here are our favorite picks from Chef Works: