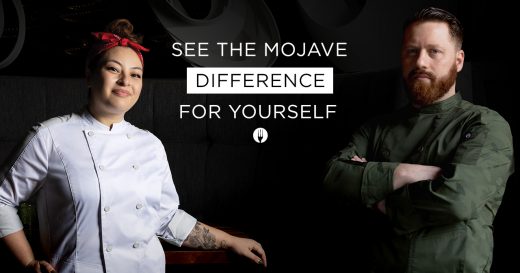 With our brand-new Mojave Chef Coat, camo isn't for blending in — it's for standing out.
We took the classic silhouette you know and love and reimagined it in a contemporary camouflage print. It's bold enough to make a statement, yet strategically placed patterns and subtle accent stitching keep this coat sleek and refined. It also comes in two colorways — a deep olive and a quintessential white — as well as a women's fit with princess seams, side seam slits, and more.
Designed for chefs on the move (in the kitchen and their careers), the Mojave Chef Coat includes a cool vent back panel, discreet front pockets, and an apron tab. Finally, a coat made to keep up with your ambitions! Shop now and stand out.