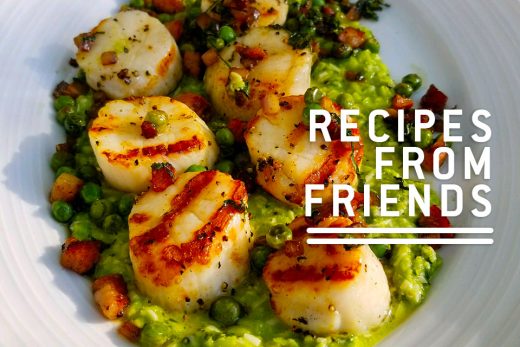 Looking to do something special for Mom this weekend? (Hint: Sunday is Mother's Day!) Sure, you could go out to brunch. But wouldn't it mean more to her if you prepared something yourself? Fortunately, a friend of Chef Works whipped up something that is simple, but still upscale and delicious.
Executive Chef Douglas Walls, whose mother has an arts background, credits her creativity for inspiring him.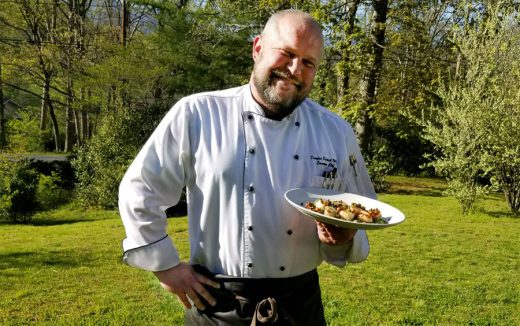 He was kind enough to tap into that creativity and provide the Chef Works' blog with a recipe exclusively for our readers! Try it out, and Happy Mother's Day!
SCALLOPS WITH MINT & PEA PESTO
Servings: 4
12 U10 Scallops
Kosher salt and black pepper
2 cups peas
4 ounces pancetta, chopped
1/2 red onion minced or 1 shallot
1 freshly squeezed lemon
1 tablespoon olive oil
4 ounces mint
4 ounces Parmesan
Cook the pancetta for about 5 minutes, add red onion and 1 cup of peas. Season with salt and pepper. Add 2 ounces of mint at the very end. Take off heat.
Pesto: Incorporate remaining peas, 2 ounces mint, lemon juice, olive oil & Parmesan cheese. Season To Taste W/ Salt & pepper
Scallops: Sear scallops on each side for 3 to 5 minutes. Season to taste.
Spread pesto on plate and place scallops on pesto. Top with pancetta mixture.
Learn more about Chef Walls at his website and follow him on social media on Twitter, Instagram and Facebook.
Happy Mother's Day from the Chef Works team!