So, you've finally decided that owning a restaurant was right for you, and now you have a lot of things to take into consideration before getting started. For example, what kind of restaurant will you even be running? There are many different types specializing in different things, providing different types of service, and you need to decide which of these concepts is your vision.
Full Service Restaurants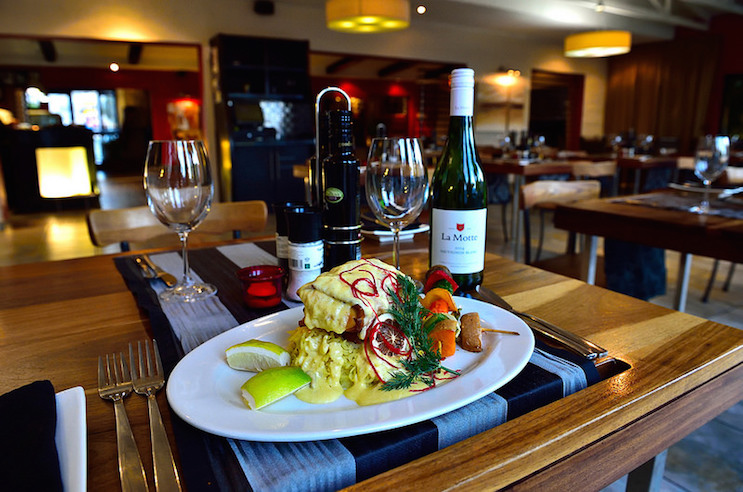 Photo via Flickr member South African Tourism
Fine-Dining
Fine dining restaurants are the best you can get when it comes to service and quality. The prices are often $20 or more for an entree, due to excellent food and top notch service. The employees are well trained and experienced, providing excellent knowledge of food and wines for the guests. The atmosphere is a major part of perceiving value. The decor, music, and lighting is all an important part of it. The decor should be elegant, the lighting should soft to relax the mood, and the music should be the icing on the cake as far as reflecting the concept.
One of the advantages to this style of restaurant is that the employees brought on are required to already know how to do their jobs well before they are hired, and have their mind set on building a career in fine dining.
One of the disadvantages to this style of restaurant is that in poor economic times, when people are looking over their budgets, eating at upscale restaurants is often the first thing to get cut. Another challenge is the pressure to maintain outstanding quality in every way. Including service, presentation of the food, and overall cleanliness of the building.
Examples of fine dining include Morton's, Ruth's Chris, and Wolfgang Puck restaurants.
Casual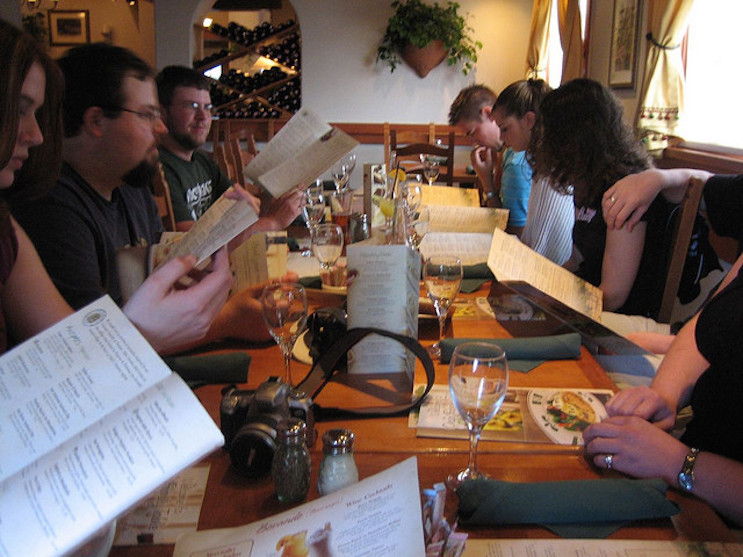 Photo via Flickr member Zach Petersen
Casual restaurants are also known as family style dining, are more moderately priced, and are one of the largest markets in the US right now. The guests are seated by the the server who also helps them order and checks on them throughout the meal. The service, while remaining professional, is more casual than a fine dining establishment.
Casual restaurants are often themed and decorated accordingly. For example, Red Lobster has a seafood theme, so they have subtly decorated to be similar to a boat on the inside and beach like on the outside with sun chairs around the front.
This style of restaurant also usually specializes in a certain regional cuisine, and have family friendly decor with bright colors.
Casual dining restaurants have an advantage in that they are often able to attract a wider customer base than fine dining restaurants. Casual restaurants are especially appealing as they are more accessible for families with children.
The biggest challenge for casual style restaurants is the amount of competitors.  
Fast-Casual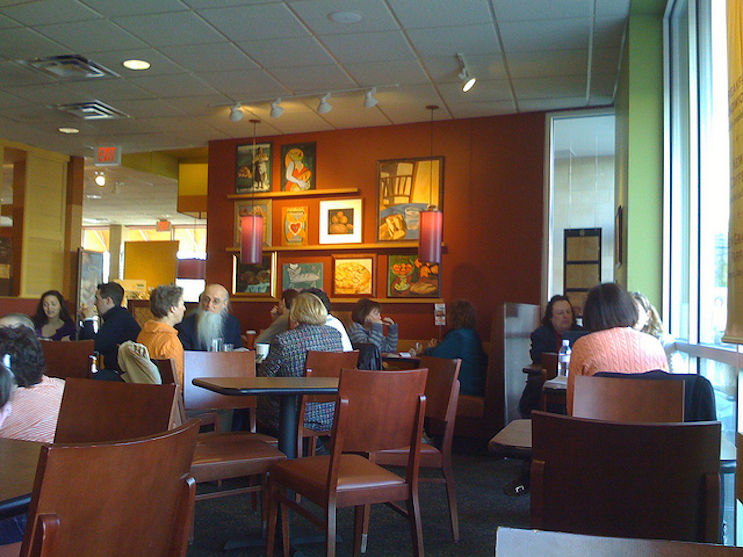 Photo via Flickr member Louis Olivera
Fast Casual restaurants are very casually styled, and moderately priced.
cafes and pubs would fall under this category. This is one of the biggest trends right now. Fast casual is slightly more upscale than fast food. Fast casual restaurants offer disposable dishes and flatware, but their food tends to be presented as more upscale, such as gourmet breads and organic ingredients. Open kitchens are popular with fast casual chains, where customers can see their food being prepared
The downside to this type of restaurant is the likelihood of turnover. Management changes happen often and the employees are a lot less committed to the business.
The plus side is that you have a lot more room to be creative with your theme and menu, and attract a wider market than fine or casual dining.
Some examples would be Panera Bread, Chipotle Mexican Grill, and any cafe or pub.
Quick Service Restaurants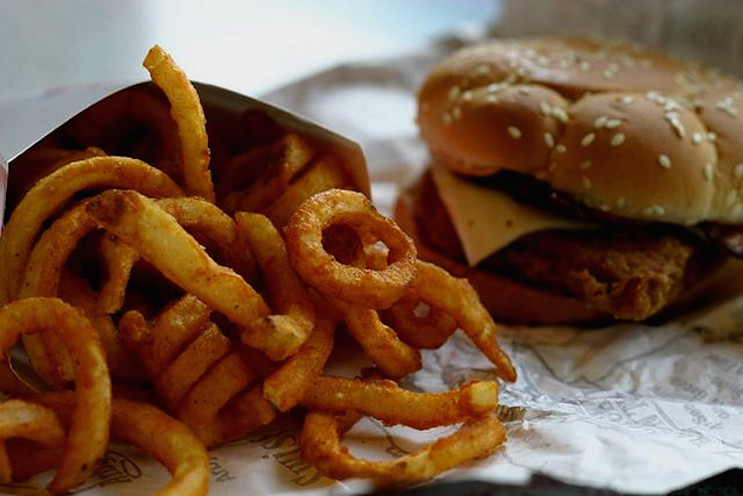 Photo via Flickr member ebrull
Quick service restaurants capitalize on speed and convenience. Although fast food would be a quick service restaurant, it is not the only kind of restaurant in this category. The menu items at a quick service restaurant are often $6 or less for a meal, the customers order from a large menu behind the counter where a few cashiers are taking orders, and there is often a drive thru.
The quick service restaurant business is successful more times than not. People are attracted to the speed, low prices, convenience, and consistency. Even in poor economic times, people are still going to eat at quick service restaurants.
The disadvantages are that the employment can be kind of flkey and unlikely to stay with the company for long, and the initial startup can be a little pricy.
Examples of quick service restaurants include McDonald's,Taco Bell, Wendy's and Starbucks.
Which type of restaurant will you decide on?