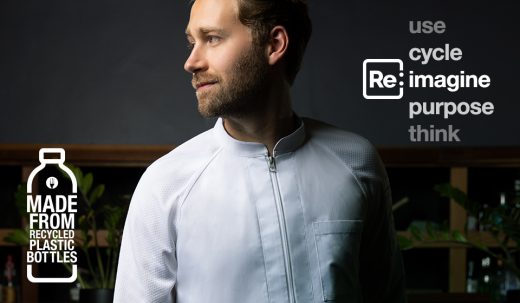 Are you sick of hearing about restaurant sustainability? It's no wonder — for years "sustainability" was treated as nothing more than another trend — the new version of "farm to table." But as the environmental impact we have on earth is becoming more and more apparent, sustainability is going beyond a buzzword. Sustainability has to be an essential part of any restaurant business model.
In a NY Times article, chef René Redzepi remarks on the closing of the world-famous Noma by declaring that fine dining is a deeply unsustainable business. From sourcing unsustainable ingredients to food waste, the restaurant industry has a long way to go towards a more sustainable future.
What's standing in the way of restaurant sustainability? Unfortunately, some people assume that sustainable choices are more expensive and time consuming. And others may be wary that sustainability is just a trend that's going to peter out.
We've put together this guide to give restaurant workers like you resources and ideas for operating a more sustainable restaurant that are easy to implement and will help your bottom line, not harm it. We hope that by the end, you'll be excited about restaurant sustainability — not sick of it.
Restaurant sustainability: Why it matters
When most people talk about restaurant sustainability, they mean environmental sustainability. The goal of environmental sustainability is to prevent the depletion of natural resources, so we may continue to enjoy them for generations to come.
Beyond "eco-friendly"
Environmental sustainability is critical for future generations, but environmentally friendly practices aren't the only part of sustainability that matters. The pandemic flung many restaurants into crisis beyond lockdown regulations. All of the sudden certain ingredients were simply not available and food prices skyrocketed as the supply chain experienced disruptions. Inflation rose. People sought jobs with more stability and better hours, leaving restaurants understaffed.
All of these effects — that we are still feeling today — brought into focus just how unsustainable the restaurant industry is. It's not just about the environment. Sustainability is about building resilience so that restaurants can better weather the next storm that turns things upside down. It's about building and serving communities. Restaurant sustainability touches on every aspect of operations — from labor to ingredient sourcing and of course reducing your carbon footprint.
Sustainability saves money
If that isn't convincing enough, a study by Foodservice found that restaurants with sustainable initiative reduced their operating costs by an average of 30%. Sustainability isn't another expense for your restaurant, it's an opportunity to save money. That's because restaurant sustainability initiatives often feed into each other, allowing your restaurant to rely less on forces that are beyond your control.
Consumers will pay for more sustainable food
In addition, almost 50% of consumers say that they are willing to pay higher prices for more sustainably sourced and packaged food. So even if more sustainable practices raise your expenses in the short term, integrating sustainable messaging into your marketing can allow you to pass the increase on to customers.
So how can you improve your restaurant sustainability? Sustainability planning needs to be intentional, and it will require changes across your business plan. Read on to learn about how you can implement sustainability practices, beginning with sourcing your food, operating your restaurant, and lastly reducing food waste.
Sourcing food in sustainable restaurants
Recent changes to the climate and supply chain disruptions have completely changed the ingredients that are easily available to us. Eggs, once a cheap staple, are now precious in price. Lobster, which was once so plentiful that it was fed to incarcerated people, is now in serious threat from overfishing and environmental changes.
Buy local and connect with local farms
Restaurant sustainability starts with your menu items. A great rule of thumb is to buy local produce. Transporting food over great distances creates a lot of carbon emissions that can be avoided by buying local.
It used to be the case that buying local produce was cost prohibitive for a restaurant owner. But thanks to supply chain disruptions, the price of regular produce has since skyrocketed. If regular produce and local produce are the same price, why not buy local?
Sourcing ingredients locally is a great way to build community around you, and even get free marketing and exposure. You can highlight your partnership with local farms who will in turn advertise their partnership with you. It's truly a win-win solution.
Use low-resource ingredients
There's a reason why a vegan diet is better for the environment: Industrial meat requires a lot of resources. From forests that are cut down to make way for cattle to the amount of water cattle need, the industrial meat industry is simply not good for the environment.
A great way to kick off your restaurant sustainability efforts is to reduce the amount of meat on the menu. Looking to free-range local sources of meat can be a great alternative, and customers will taste the difference.
Meat is not the only ingredient that is bad for the environment, however. Certain nuts, like almonds, take gallons of water to produce and are often produced in drought-prone areas like California.
Put invasive species on your menu
So what should you put on your menu? Plants and animals that are invasive to your area are always a great choice. Is London rocket a common weed in your area? Consider putting it on your menu instead of arugula.
Are you feeling the snow crab shortage? Try sourcing Asian Shore Crabs instead — they are invasive to the Northeast and are threatening their crab and lobster cousins. Reducing the invasive species population is a great way of improving sustainability in restaurants.
Sustainable restaurant operations
Restaurants require a lot of energy consumption — from tons of water needed to clean dishes to gas for cooking and electricity to keep the lights on. Of course, you still need all of those energy sources to keep things running, but you can always make decisions to reduce your carbon footprint.
Reduce your energy usage
A lot of electricity is needed to keep a restaurant running, but you don't have to rely on fossil fuels to get you there. Many states offer incentives for businesses to switch to solar energy, which can drastically reduce if not eliminate your monthly electricity bill. That can equal thousands of dollars of savings a year, plus it's great for the environment.
Of course not all areas have access to solar (it's a lot more effective in New Mexico than it is in Seattle), but you can still make energy efficient choices. You can still make a difference by switching to energy star rated LED lights, or using smart controls to reduce your AC use.
Wear sustainable clothing
Some restaurant sustainability changes take a long time to implement, and some changes can be done overnight. A super easy way to further your sustainability goals is to use recycled materials.
Your chef apparel and front of the house apparel is an easy place to start. Chef Works chef coats are made with a blend of cotton and polyester sourced from discarded plastic bottles. Switching to an eco-friendly option like this can go a long way in helping the environment.
Rethink your workday
Sustainability isn't just about being eco-friendly — it's about building resilience into your operations. And with the massive labor shortages that restaurants are facing, it's clear that something isn't working when it comes to staffing restaurants.
There are no easy solutions, but some restaurants have sought better hours and pay for their clients by thinking outside of the box. Shorter dining hours, prepaid reservations, and adding gratuity automatically to customer bills are some of the ways that you can create a more sustainable work environment in your restaurant.
How sustainable restaurants take care of food waste
Food waste is an inevitability in restaurants, because it's almost impossible to accurately predict how much people will eat, and if they will finish their portions. That being said, you can still take some steps to reduce food waste and dispose of food waste responsibly.
Waste not, want not
Reducing food waste can actually be one of the most creative parts of being a chef. The easiest way to reduce food waste is to think of ways to use commonly discarded parts of your ingredients. From vegetable scraps to fat trimmings, there are endless ways you can preserve, ferment, and otherwise use parts that you would normally throw away.
Some of these processes take time, but once you have the systems set up, you'll find that it pays off big time. One restaurant reports that since implementing food waste reduction methods, they've reduced their food costs from 22% to 18.75% of their total operating budget… in just four months.
Need some further inspiration on how to reduce food waste by transforming it into your next menu item? This article by Back of House has plenty of great ideas.
Create new life with your waste
Despite your best efforts, food waste will always be a part of your daily operations. One of the biggest differences in restaurant sustainability that you can make is to compost your food waste, and recycle when possible.
Food waste that sits in landfills is one of the leading causes of greenhouse gas emissions. Instead of harming the environment by throwing out food waste with regular trash, you can actually help the environment by composting. Composting is a process where organic materials break down to create a rich soil additive called compost. Compost is then used to help grow plants — including food — in a way that uses less water and fertilizer.
Composting for restaurants is easy. Most cities have commercial composting organizations that will pick up your compost, and take care of the rest. It's simply a matter of introducing a compost bin in addition to your trash and recycling bins, and signing up for a composting program.
If your city doesn't have a commercial composting program or you want to take your sustainability efforts to the next level, you can also partner with a local farm to contribute to their compost. Most local farms will have some sort of composting process, and you can offer your food waste to their compost in exchange for reduced produce costs.
Not sure where to start? Start here
From food waste to food sourcing, composting is just one way that sustainability always comes around and provides value for your restaurant. The NRA has plenty of resources on restaurant sustainability to help you get started on making more eco-friendly and sustainable choices.
At Chef Works, we're doing our part to be more sustainable with our Re:Collection. Inspired by chefs everywhere that are committed to a greener future, our Re:Collection is made with REPREVE Polyester, a performance fabric made from recycled plastic bottles.
The Re:Collection has the same feel, quality, durability, and dependability you've come to expect from Chef Works, so making the sustainable choice is easier than ever. Shop the Re:Collection today!