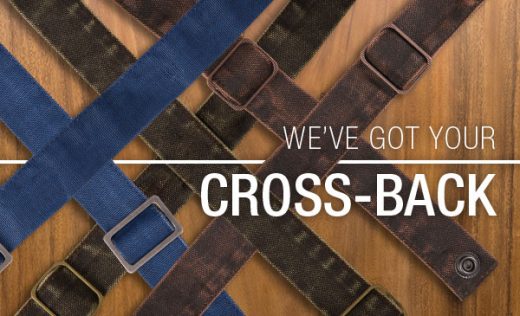 Much like choosing a style of chef coat, picking an apron style comes down to personal preference.
There are lots of factors to consider. Some chefs want the maximum protection without any of the bells and whistles. Chef Works has got those.

Some prefer an apron that's got that perfect balance of fashion and function with ample storage and inspired details. We've got those too.
Where do you come down?
One of the biggest sticking points tends to be aprons that go around the neck versus aprons that are cross-back. Chef Works offers both!
If you're on Team Cross-Back, then you should check out this list of Chef Works cross-back apron options. You'll find a wide range of styles, colors and perks to fit your personality!
— Berkeley: Available in dozens of color options – with interchangeable suspenders – Berkeley has three cross-back options, including the Chef's Bib, Bib and Petite Bib.
— Uptown: Cross-back snap ties on textured crosshatch denim.
— Warren: A cotton canvas with artisan finish.
— Galveston: A robust workhorse that comes in a Chef's Bib or Bib.
— Denver: Packed with features and offering a heavy-dose of stylish attitude. Available in a Chef's Bib or Bib.
— Cross-Back Bib: This isn't from our Urban™ Line, so you won't find artisan finishes or side-saddle stitching. But you'll get a sturdy, reliable cross-back.
"We've talked to a lot of chefs and it's really a matter of what feels good to them," said Jeanine Patz, a senior product manager for Chef Works. "A lot of chefs don't like the apron going around their neck because it's uncomfortable. So that's why we have lots of cross-back options. Others don't mind it, and that's great too. We make sure that we've got something for everyone."
And if you're an around-the-neck kind of chef, be sure to check out our chef coats with a back-collar apron holder! It gives you peak comfort and keeps your apron from shifting precariously.
The best advice is to go with what feels good!