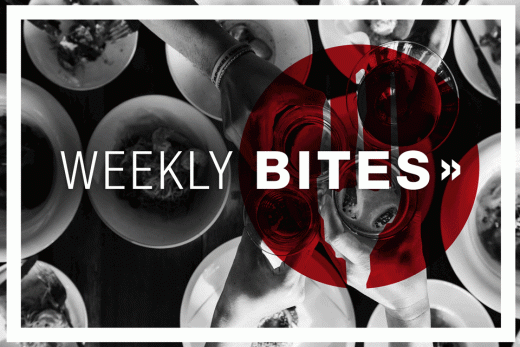 Welcome to Week 8 of 2019! Chef Works Weekly Bites is where we take a dive into the fun food stories of the week.
First up is guess the quote:
"One cannot think well, love well, sleep well if one has not dined well." (Answer at the bottom)
---
APPETIZER
For all of the leftys out there, this one is for you. Eater details how left-handed chefs are making their way in a world made for those with a dominant right hand. If only the Leftorium was a real thing!
Most kitchens are usually designed to conform to right-handed people, according Carlos Arreola, a commercial kitchen design expert with food service consulting firm Cini-Little International. To create an efficient flow throughout the kitchen, "typically we design from right to left," he says. That means that doors, drawers, and cooktops are generally on the right, where right-handed people can more easily reach them with their dominant hand. "I guess it's just standard industry," he says. Refrigerators, for instance, often have doors with hinges on the right; when placed to the right of a cooktop, the door is easier to open for a right-handed chef. Below-counter refrigerator units also sometimes have the door on the right and the non-usable portions of the unit on the left. That can make for some needed maneuvering for left-handed chefs.
You can read the entire story here.
---
MAIN COURSE
This week's main course brings you a little bit of everything – from the quirky to the funny to some serious news for restaurant owners.
---
DESSERT
There's nothing better than ending an amazing meal with dessert paired with a wonderful after-dinner cocktail. But why pair them when you can blend them? Food & Wine has the story of Häagen-Dazs and their newest line of "boozy" ice creams.  Don't expect to get tipsy off these treats though. With 0.5 percent by volume, the flavors are just infused. Still … sign us up for the Praline Pecan with bourbon!
---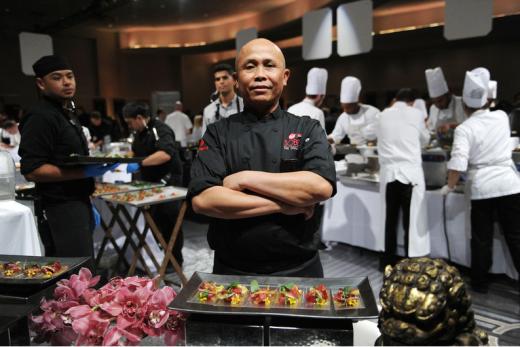 Chef Works is thrilled to once again be donating aprons and chef coats to SOBEWFF as the official culinary apparel sponsor.
FOUND THE FORK
One of the reasons Chef Works has grown to be the global leader in culinary and hospitality apparel is because we put our boots on the ground (or in the kitchen, as it were) and talk to the industry leaders across the country.
The Food Network and Cooking Channel South Beach Wine & Food Festival kicks off today and runs through Sunday, and Chef Works is proud to return as the official culinary apparel sponsor. We've donated dozens of chef coats and aprons so the chefs there are going to look and feel their best!
We'll have sales reps Lourdes Ontañon and Donna Finley on hand, along with corporate social media communications manager Mai Cao running our social channels! Make sure you're following them all – including Instagram, Twitter, Facebook and LinkedIn— to stay in the know. Don't forget to use the hashtag #FindTheFork to tag us!
---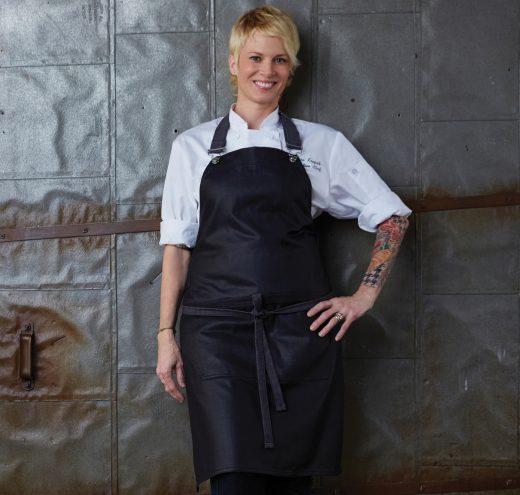 WEAR OF THE WEEK 
Be bolder in a Boulder. The Boulder family of aprons is the perfect blend of rugged style and unwavering efficiency.
Available in a Chef's Bib, Bib, Bistro and Half Bistro, it's the perfect fit for the back of the house while offering a fashion-forward, waxed-finished look that also looks great in the front of the house. The storage options and refined details make it a favorite of our February International Chef of Chef Works, Romain Avril!
---
Quote answer: Virginia Woolf, from A Room of One's Own