Santa Fe takes its culinary heroes seriously. Banding together around top chef Martin Rios and his Restaurant Martin, this celebrated spot boasts a locavore ethos in a chic dining establishment, with an extensive wine list and attentive service to boot. Nominated for a James Beard Foundation Award for Best Chef: Southwest this year, Chef Martin knows his way around a kitchen, and has spent the better part of the last twenty years establishing his restaurant in Santa Fe, New Mexico. We sat down with Chef Martin one afternoon to discuss all things James Beard, his progressive American cuisine, and what's the best thing about being a rock star chef.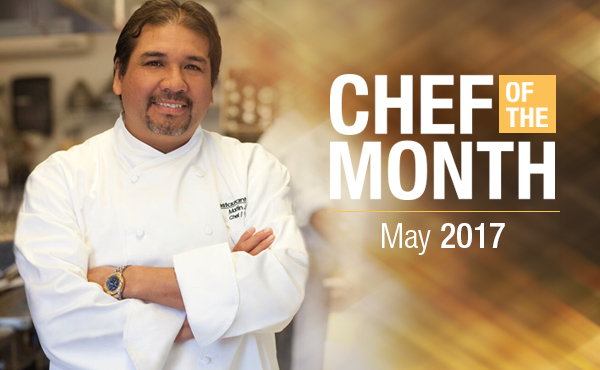 1. First off, congratulations on your JBF nomination! How does it feel to be nominated?
It feels great that after eight years as a semifinalist I'm still being nominated – I'm just happy to be on the short list!
2. Describe the menu at Restaurant Martin in one word?
Innovative.
3. Favorite cooking/ingredient trend right now?
My favorite trend right now and really always has been a minimalist approach. I achieve this by using the best products and then feature them in a dish in a pure form by complementing them. I also am enjoying playing with fermenting, pickling and preserving all types of ingredients.
4. Best thing about being a chef is…
Best thing about being a chef is the opportunity it gives me to be creative every day and the very positive feedback I get from my customers which gives me the energy to always forge ahead.
5. Worst thing about a chef is…
Worst things about being a chef is the long hours on my feet and the time it takes away from spending time with my family.
6. If you could tell the aspiring chefs of the world one thing, what would it be?
Always think outside of the box and push the limits – but always be grounded in your training in the classics – if you lose site of this, the rest is just fluff.
Follow Chef Rios and Restaurant Martin on social!
Facebook: Restaurant Martin Santa Fe
Instagram: @restaurantmartin
Twitter: @restaurantmarti