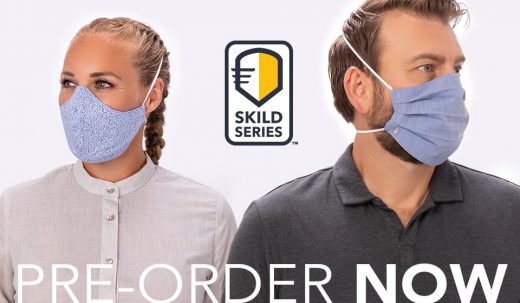 The world isn't changing. It has already changed. It won't be long until the new normal is just – normal.
It will take intuition, adaptability and skill to navigate this unfamiliar landscape. That's why Chef Works is proud to launch the SKILD SERIES™ face coverings, which are specifically designed to help you adapt your skills for whatever comes next.
Through thoughtful collaboration with international hospitality leaders, we've crafted a collection that is comfortable, versatile and stylish. Where others flooded the market with all sorts of questionable "masks," Chef Works practiced meticulous patience and painstaking due diligence to make sure we were creating the face coverings the industry needed, deserved and would stand the test of time.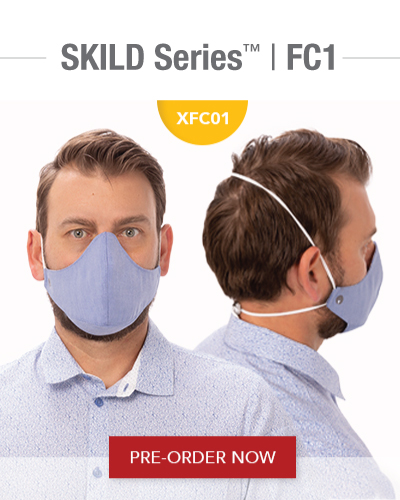 The world didn't need more face coverings. It simply needed the right ones.
The SKILD SERIES™ FC1 and FC3 are available for pre-order now with shipping expected around the end of June. All face coverings will be available in a six-pack for $35.95 ($5.99 per face covering, though they aren't available to purchase individually). You can purchase your FC1 here. The FC3 is available here.
Of the many features that make the SKILD SERIES™ face coverings standout against other variations on the market is that they are reversible and reusable. The ability to buy a pack of six and wash them daily after use is a preventative boost for sanitation, efficiency and practicality.
"Of all the products we have launched over the last 25 years, I don't think any have been as important as the SKILD SERIES™," said CEO Neil Gross. "The landscape has been altered dramatically over the last two months and the SKILD SERIES™ is going to help alleviate uncertainty across all industries."
The FC1 and FC3 are the first of several more designs that are in pre-production and will be made available soon. Both are reversible, breathable, lightweight and available in three different colors. Each also has soft elastic bands and an adjustable toggle to create the perfect fit.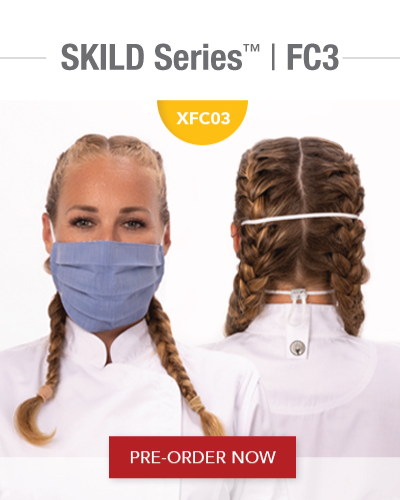 Where they differ is in their construction. The FC1 features a contoured design that rests "off of the face" thanks to its innovative T-wire construction.
The FC3's pleated, accordion design allows for minimal or maximum face coverage – depending on what the user is comfortable with.
"Thanks to our robust global supply chain, we continue to procure the same high-end, innovative fabrics we use on all of our products so we know the SKILD SERIES™ will be durable, comfortable and reliable," said Enrique Perez, vice president of supply chain & operations for Chef Works. "As we move into this new era, confidence will be key in all industries. We wanted to make sure the SKILD SERIES™ wasn't just stylish, but also well-constructed so you have the tools you need to be successful."
While neither the FC1 nor the FC3 are medical-grade, the Center for Disease Control has advised that a face covering can help slow the spread of viruses and prevent people who might not know they are unwell from transmitting. See the FC1 and FC3 product pages for a full disclaimer.
All coverings will be individually wrapped to maintain hygiene standards.
---
Learn more about why we started the SKILD SERIES™ from Chef Works CEO Neil Gross.