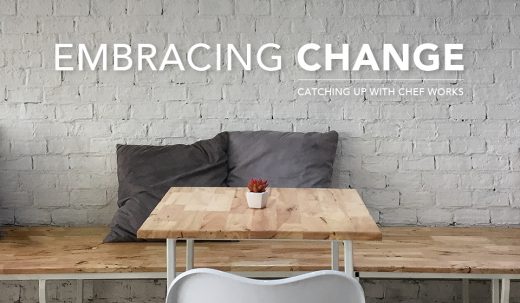 Fall seven times. Stand up eight.  — Japanese proverb
Like many in our community, Chef Works continues to be dramatically impacted by the COVID-19 pandemic. "Business as usual" is no longer usual and "just another day" is anything but.
However, stagnation has never been part of the Chef Works DNA. Not only have the last nine weeks brought about tremendous acts of charity from the Chef Works CEO and executive team, but it also has been a time of rigorous research and development.
"This is a company that has always relied on technology and innovation to keep it at the forefront of the industry," said Josh Gross, president of Chef Works. "Because of our longstanding industry experience, the comradeship we've established and the relationships we've nurtured, we were able to put the needs of our company aside and quickly pivot to help the industry."
While we were lending a hand, we were also inviting industry feedback and focusing on what the needs will be for the future.
Armed with that insight, we proudly launched the SKILD SERIES™ face coverings last week. Comfortable, durable, reversible and washable, these coverings far exceed many of the "masks" on the marketplace today.
---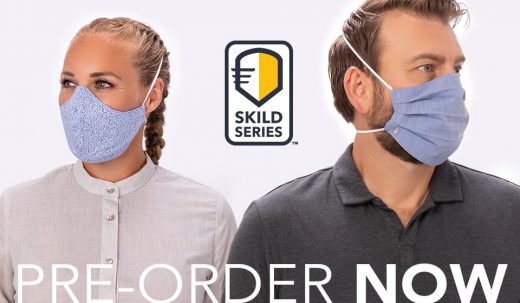 ---
In consultation with hospitality leaders from all across the world, we've created a face covering that we believe is an innovative, long-term solution that works across all industries.
"There's being first and then there's being right," said Chef Works CEO Neil Gross. "We spent those early weeks doing our due diligence and developing a product the industry could be proud of. At the same time, we were getting our products and sourced protective gear from our supply chain into the hands of frontline workers at zero cost to them."
The SKILD SERIES™ currently has two styles — the FC1 and the FC3 — available for pre-order. And several more styles are in pre-production and will be available soon.
Of course, this isn't where any of us expected we'd be when the ball dropped on 2020 and we rang in a new decade.
The year actually started with some of the biggest developments in the 25-year history of Chef Works. In February, we announced our acquisition of the highly respected culinary apparel brand Bragard – furthering the Chef Works global footprint.
Shortly after, we launched our hospitality-centric Contemporary Collection. This was a significant leap forward for Chef Works as we expanded on our already-substantial front-of-house offerings. And we're confident that this collection will help modernize the hospitality industry with innovative fabrics, colors and styles.
---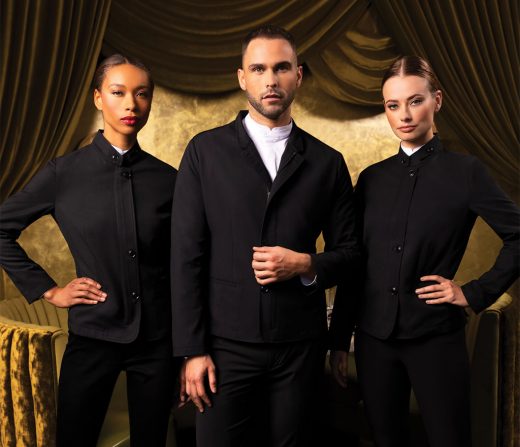 ---
Included in the Contemporary Collection are banquet coats, upscale aprons, shirts and vests that emphasize poise and performance.
"We believe that the Contemporary Collection is going to play an important role in how our industry moves forward," said Amanda Stuckey, vice president of marketing for Chef Works. "More than ever, we are at a time when the hospitality industry needs to portray an air of confidence as they reinvent themselves into a new marketplace. This is the collection that sends that message."
Along with the 2020 launch comes new additions to our already successful Urban Collection™, which has been re-writing the rules of culinary apparel for nearly half a decade. Like its predecessors, the new Urban gear uses artisan fabrics, textured finishes and edgy designs that stand out.
The new Urban products include a spin on modern animal print shirts, reversible plaid and cross-back aprons, playful patterns and fun color options.
In total, there are more than 40 new garments in the combined 2020 launch with hundreds of style and color combinations, including exclusive cuts for women and men.
---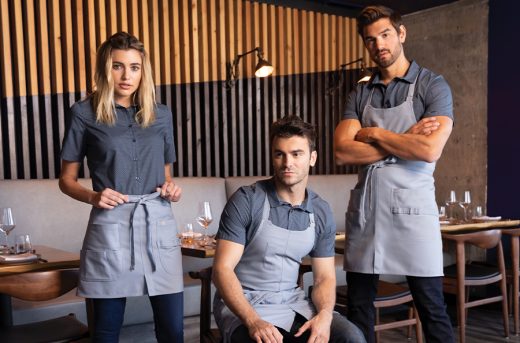 ---
In a recent article about Chef Works in the "San Diego Business Journal," Miro Copic, a marketing professor at San Diego State University, praised the company for its innovation surrounding the 2020 launch.
"I think it is important to point out that the company is focusing on a broader side of the industry and trying to create degrees of relative fashion, which makes it more interesting," he said. "It's a positioning that allows restaurants to be more individual, more thoughtful and create their own image."
For more information about the SKILD SERIES™, Urban Collection™ or Contemporary Collection, visit www.chefworks.com
---
ON THE BLOG