While it may seem impossible to experience everything the Big Apple has to offer in a weekend, our Chef Works media team took the challenge in stride, taking in some of the city's hidden gems and buzzy. In between photo shoots with legendary chefs Carla Hall and Elizabeth Falkner, we managed to sneak some underground ramen, journey out to Coney Island for a bite of one of Nathan's world famous hot dogs, and get lost in Chelsea Market. When we boarded the plane 72 hours later, we were ready to do it all over again.
Check out our handy guide to the best of NYC, and share with us some of your favorite spots when traveling through this magnificent city that never sleeps.
DAY 1: MEATPACKING DISTRICT + CHELSEA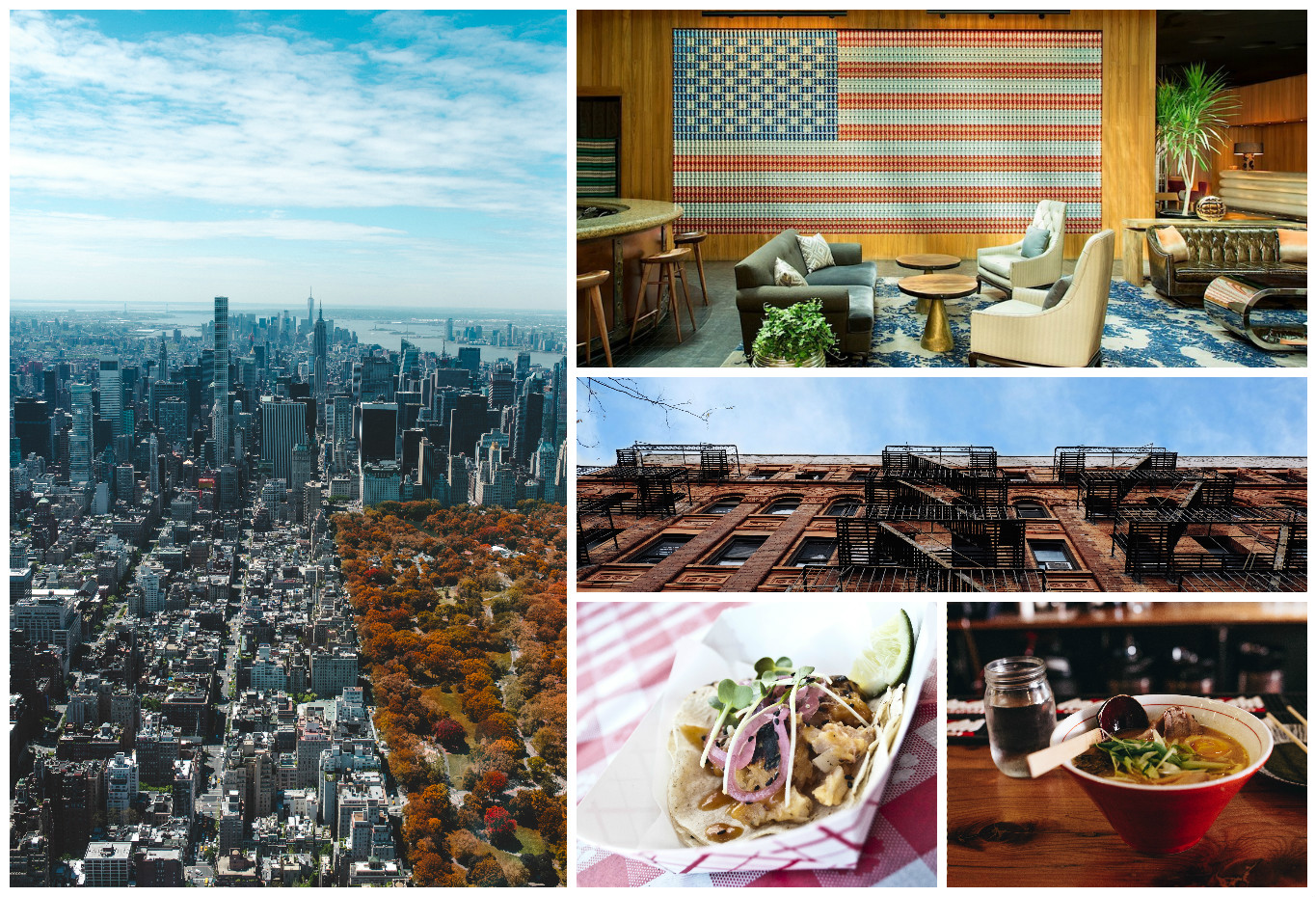 Once reserved for butchers and truckers, New York's Meatpacking District is officially cool, with ultrachic eateries, coffee shops, and hotels lining the blocks to help you experience life as a cutting-edge local, at least for a day or two. With skyline views and a bustling after-hours scene, the Dream Hotel offers luxury and affordability, with an ocean liner-inspired façade that oozes urban sophistication.
For the best drip coffee in a three block radius, head to Kobrick's, where their Tiger Stripe Reserve Espresso offers a deep and complex flavor, a full bodied wake-up call for the day ahead. Wander the cobblestone streets west toward Chelsea Market – a repurposed biscuit factory that's been transformed into a busy food hall. Stop by Takumi Taco and grab one of their signature fusion tacos. We loved the Sapporo Braised Short Rib taco and the Charred Corn Salad. After lunch, head down to Artists & Fleas a pop-up filled with artisans and vintage dealers selling art, design, clothing and unique goods.
After the sun sets, make like a local and head to one of the best ramen spots in town, Totto Ramen in Hell's Kitchen. Quick, cheap, and authentic, this hole-in-the-wall eatery boasts the best Miso Paitan ever. Don't miss their Char Siu Pork Buns either.
DAY 2: BROOKLYN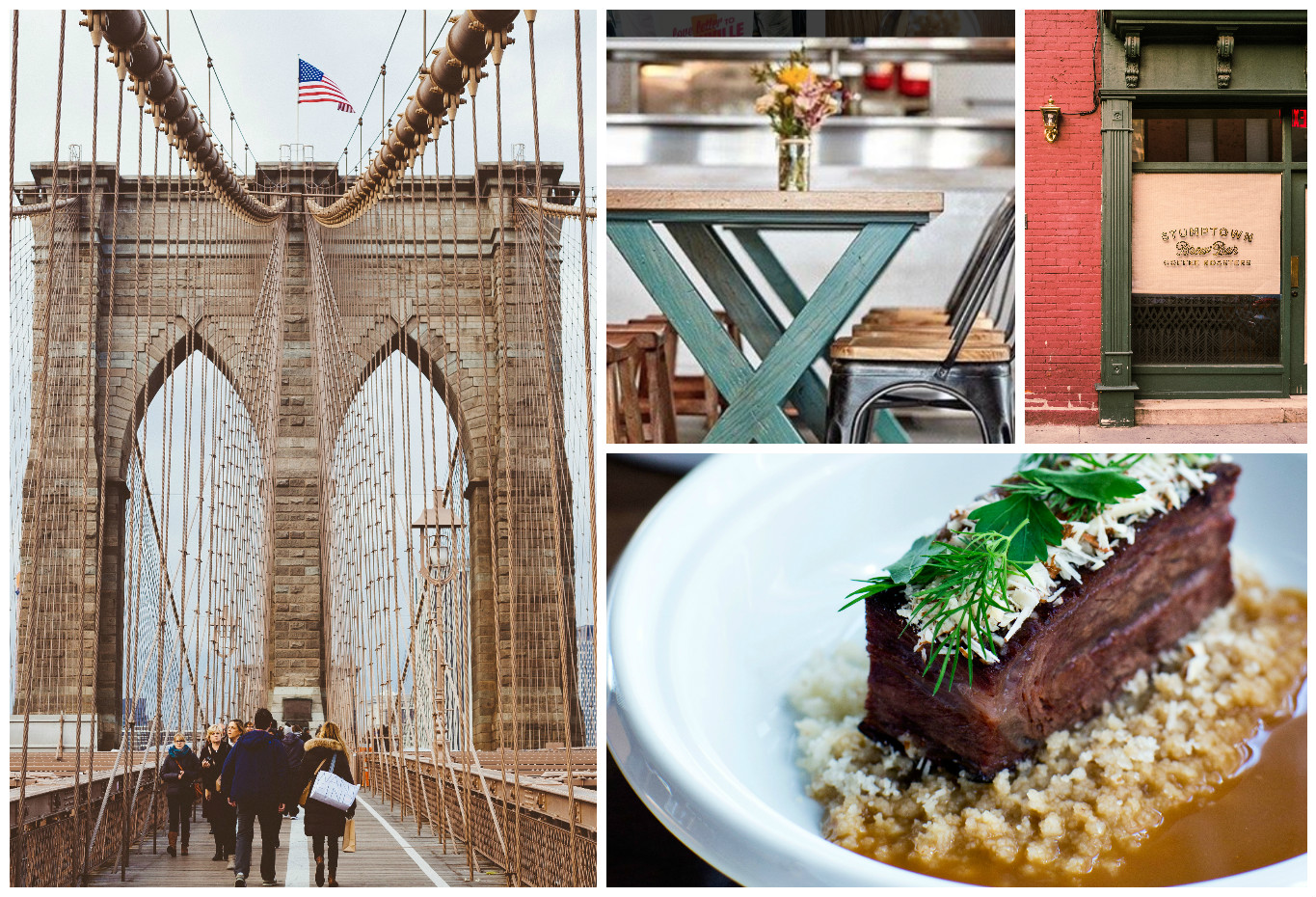 Gastronomes will feel right at home on the streets of Brooklyn. With dynamic concepts on every corner, there's never a dull moment in this buzzy borough. A quick subway ride on the C train, hop off at the Lafayette Avenue Station and wander Flatbush Avenue for the day. Fuel up at Blue Bottle Coffee and make your way to the Brooklyn Botanic Garden in Prospect Park, where the city transforms into a garden oasis. For a late lunch, brave the crowds and grab a seat at Carla Hall's Southern Kitchen. As one of our top chef catalog models, Carla's southern hospitality made us feel right at home, and in between looks we munched on perfectly fried drumsticks, buttermilk biscuits, and extra dill pickles.
Back to the city for dinner at the phenomenal Bar Bolonat, where their Chickpea Gnocchi, and Brisket dishes are not to be missed. For sippers, try the Saz-arak Cocktail with was Rye Whiskey, Cassis, Grapefruit Bitters and Angostura Bitters.
DAY 3: CONEY ISLAND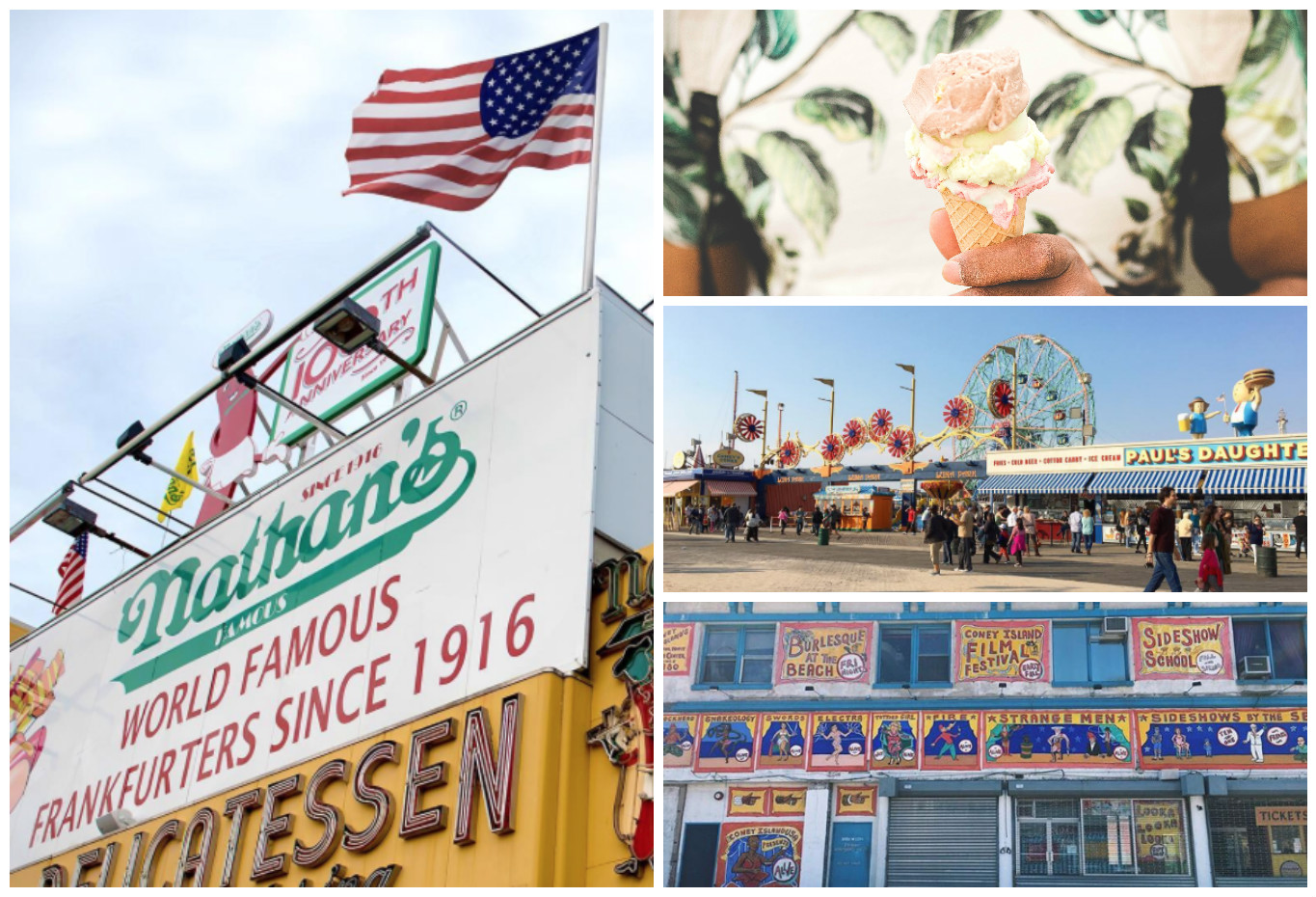 Brace yourself for some culinary thrills at Coney Island. This iconic strip of sand is home to an amusement park, art, and of course, plenty of food. No afternoon is complete without a trip to Nathan's Famous, where their classic hot dogs bring a rushing wave of nostalgia and childhood emotions. Walk off those frankfurters with a stroll through the Coney Island Museum, where your $.99 admission ticket offers a chance to experience firsthand the area's peculiar past. On your way back to the airport, have your driver stop at Coney's Cones for a sweet scoop of gelato to help cement your fond new memories of the Big Apple.