With its midcentury allure and year-round sunshine, Palm Springs is the quintessential Southern California oasis. So when we signed on to outfit chefs in our Gramercy Coats, Portland Bib Aprons, and Manhattan Bib Aprons for the Palm Desert Food & Wine Festival, we jumped at the chance to head to the desert for the weekend, where we sampled, sipped, and mingled with celebrity and local chefs alike, soaking up some rays and sharing some sneak peeks on our Snapchat (chef_works). So whether you're looking to escape the winter chill or need an excuse to unplug and recharge, we're here to help plan your ultimate getaway with our handy Chef Works Road Trip Travel Guide!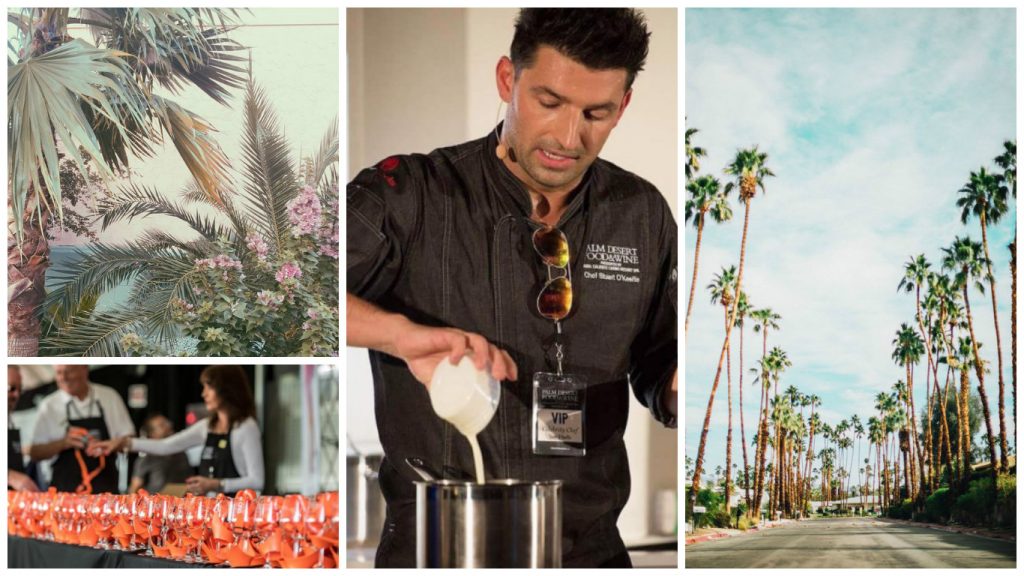 EAT
The Palm Desert Food & Wine Festival features some of the finest chefs the Coachella Valley has to offer. Tasting our way through the festival, some of our favorites included:
+ Copley's on Palm Canyon | Andrew Copley
Once the guesthouse of actor Cary Grant, Copley's boasts an adobe-tiled roof, olive trees, and a dining patio with a fire pit. The Spanish theme is reflected in the décor and the menu. Choose from romantic entrees like a roasted Scottish salmon, or seared scallops – you won't be disappointed.
621 North Palm Canyon Drive, Palm Springs CA 92262 | 760.327.9555
+ Mister Parker's, Parker Palm Springs | Herve Glin
Hidden behind a velvet curtain inside the Parker Palm Springs, Mister Parker's electric bistro glows bright, with old-school decor that includes dark-wood paneling, a mirrored ceiling, and seductive artwork. Classic French cuisine like escargot, pan-roasted duck and steak au poivre means you're in for a decadent dining experience.
4200 E Palm Canyon Dr, 
Palm Springs, CA 92264 | 760.321.4629
SLEEP
+ Sparrows Lodge
This retro renovated retreated is one a true Palm Spring gem. The serene 20-room resort is the perfect spot to work your way through a fat stack of magazines and recharge in their salt-water pool. Communal areas entice long conversations and afternoon naps, and Saturday family-style dinners keep guests connected and feeling relaxed.
1330 E. Palm Canyon Dr., South Palm Springs, 760.327.2300
+ Korakia Pensione
Enter the serene courtyard of the Korakia Pensione and you'll immediately feel transported to the tranquil streets of Tangier. A Moroccan-inspired boutique hotel, the 28-room property features fire pits, a bocce ball court, and a pool that has been called 'one of the top 10 sexiest pools in the country' by The New York Times and Travel & Leisure.
257 South Patencio Road, Palm Springs, 760-864-6411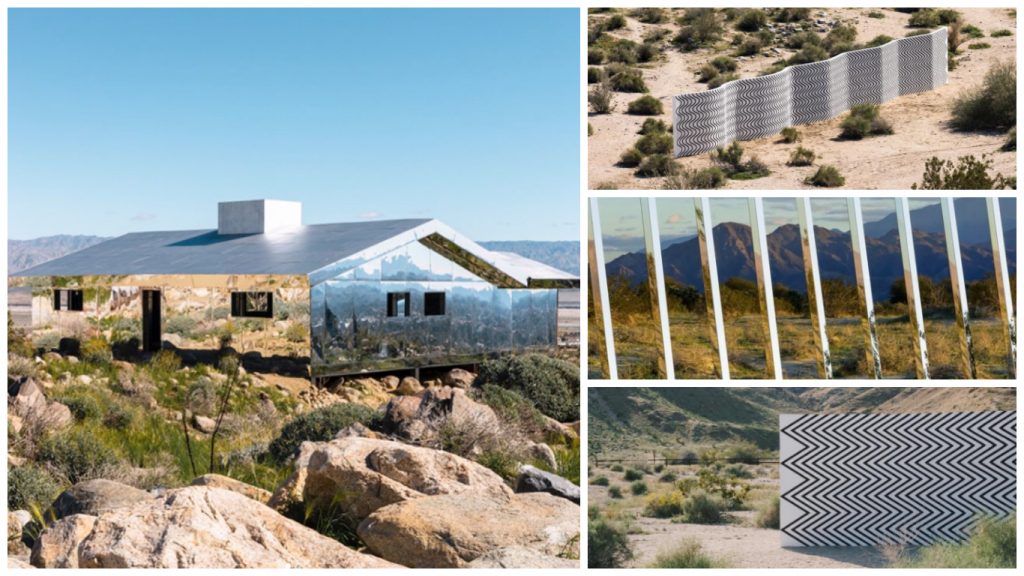 DO
+ Desert X
The Coachella Valley and its desert landscape is the canvas for Desert X, an exhibition of sculptures and interactive exhibits by contemporary artists from around the world. Running through April 30, Desert X focuses attention on and creates a conversation about 21st-century environmental, social, and cultural conditions as reflected in the greater Palm Springs area. Head to Doug Aitken's glass house and Claudia Comte's Zigzags at sunset for the perfect Insta snap.
www.desertx.org