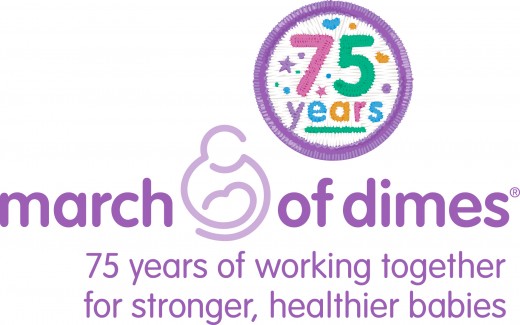 We're extremely honored to be offering our support to the March of Dimes this year for their annual San Diego Signature Chef Auction event.
The Signature Chefs & Master Mixologists Gala Auction is a culinary extravaganza spotlighting celebrity chefs and master mixologists, gourmet food tastings, and one-of-a-kind experiential auction items are in support of the March of Dimes.
All proceeds support research, education, and advocacy programs aimed to reduce the rates of prematurity, birth defects, and infant mortality.
To help support the cause, Chef Works is donating 22 customized aprons to be included in the auction as the Chef's Gift. We also worked hard with others to help secure Chef K as the celebrity guest chef for the event this year.
Below you can read more about the event and its purpose in an official press release from The March of Dimes:
On November 17th 2013 at the Natural History Museum in Balboa Park, top chefs and master mixologists will offer an elite group of San Diegans an opportunity to enjoy a great night out while raising funds, making friends and increasing awareness of the March of Dimes mission to improve the health of babies. In addition to sampling signature dishes and cocktails, guests will be able to bid on many unique auction items graciously donated by San Diego businesses.
"What better way to enjoy a wonderful meal than by supporting the March of Dimes mission and working together for stronger, healthier babies, right here in San Diego," said Gala Committee Member, Les Cross. "We have a stellar chef and mixologist lineup. It is really something to look forward to as we join the March of Dimes in celebrating their 75th anniversary."
Funds raised by Signature Chefs Auction support lifesaving research and educational programs right here in San Diego. Whether you had a healthy baby thanks to your pre-natal vitamins with folic acid, regular exams and newborn screenings or if your baby spent time in a NICU, received treatment or therapy for a condition at birth, or if you received a polio vaccine, each of you have been directly touched by the March of Dimes.
Premature birth is the most serious infant health problem in the United States today. It affects more than half a million babies nationwide each year, with 4,465 last year in our community. The March of Dimes is committed to reversing this trend by funding research to find the causes of premature birth and developing strategies to prevent it. Guests will hear first-hand the impact the March of Dimes has had on the lives of families in San Diego. 
For more information about the event, click here.