While you're busy running service, we're scouring the Internet in search of the latest and greatest stories to hit the airwaves. This week, Bon Appetit unveils the finalist for their "Best New Restaurants in America" listings, Tasting Table considers the future of restaurant critics, and Food & Wine shares top chef's top weeknight dinner recipes, giving us serious dinner envy.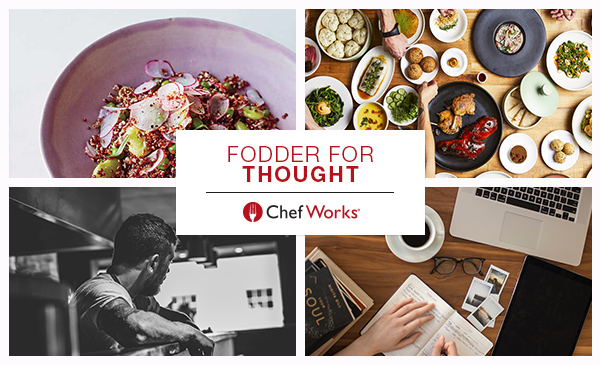 Food & Wine | Chefs' Weeknight Dinners
When your job is to cook for others, it's hard to find the motivation to cook at home too. That is unless you're a top chef. Check out Food & Wine's roundup of surefire weeknight dinner recipes, including Carla Hall's fail-safe Quinoa Salad with Spring Vegetables, and Jonathan Waxman's Pan-Fried Flounder with Lemon Butter Sauce. Weeknight dinner just got a whole lot more intriguing.
Bon Appetit | Best New Restaurants in America
From Southern masterpieces on the Eastern Seaboard to a dreamy neighborhood pizzeria, "redneck spaghetti" in Tennessee, and a farm-to-table tasting menu in Napa, feast your eyes on the Best New Restaurants in America finalists, as chosen by Bon Appetit food critic Andrew Knowlton and editor Julia Kramer.
Tasting Table | Critical Condition
Restaurant critics used to strike fear in the hearts of chefs and restaurant owners alike. But these days, do critics really matter? With Instagram and listicles dictating trends and, sometimes, a restaurant's popularity, Tasting Table explores the validity of the critic, and how new media and mediums are changing the way people decide where to eat.
BuzzFeed | The 9 Types Of Cooks Who Work In Fine Dining Restaurants
If you've worked in a restaurant, chances are you've run into one of these kitchen personalities 😉