Running table orders all night doesn't mean you have to sacrifice your personal style. While looking and feeling good are no longer mutually exclusive, it's hard to find a place to start when building your uniform. So we tapped the Chef Works experts on how to shop for durable, trendy pieces – ones that don't break the bank or break apart after a particularly grueling shift.
Read on to learn how to create your very own front-of-house uniform, and shop all our new arrivals here!
START WITH: SHIRTS
All button-downs are not created equal. Our shirts are made to withstand the rigors of the line, and come in a wide variety of complementary colors and patterns. Made with specialty pockets, breathable fabrics, and reinforced for ultimate durability, you're bound to find a style that fits your restaurant. Don't know where to start? Pick up our signature denim shirt, which features snap buttons, a left sleeve thermometer pocket, and a back-collar apron tab. Also, it looks cool enough to wear off-duty if you need to.
Ready to experiment? We're currently obsessed with: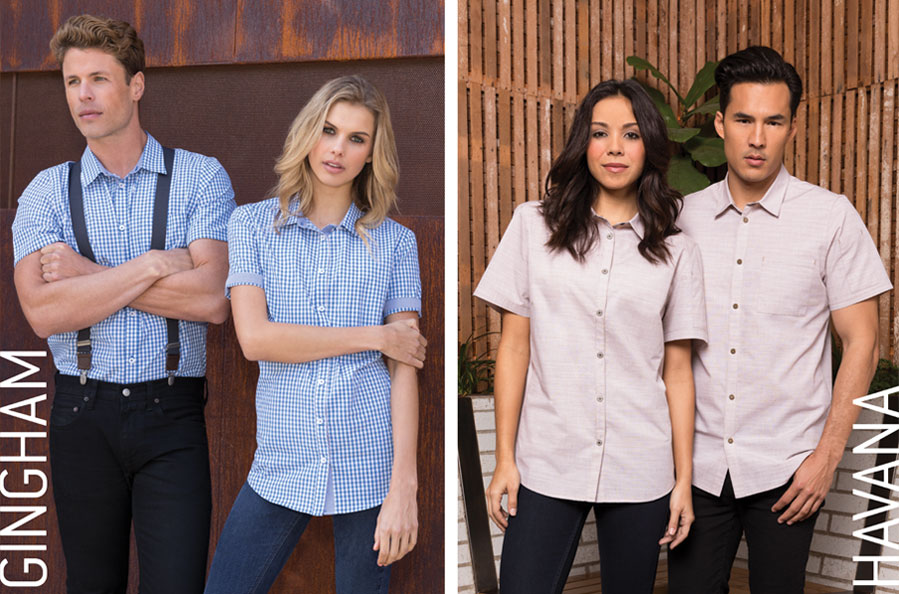 TOP IT OFF WITH: AN APRON
Match your apron to your mood with our current crop of cool, customizable aprons. From the Berkeley, which features interchangeable suspenders and waist ties in complementary colors, to the destressed-yet-sophisticated Uptown apron, which comes in faded hues of burgundy and blue. Whatever you choose, our aprons come fully loaded with pockets, ties, and reinforced stitching and stress points, meaning you'll look and feel cool, all through your shift.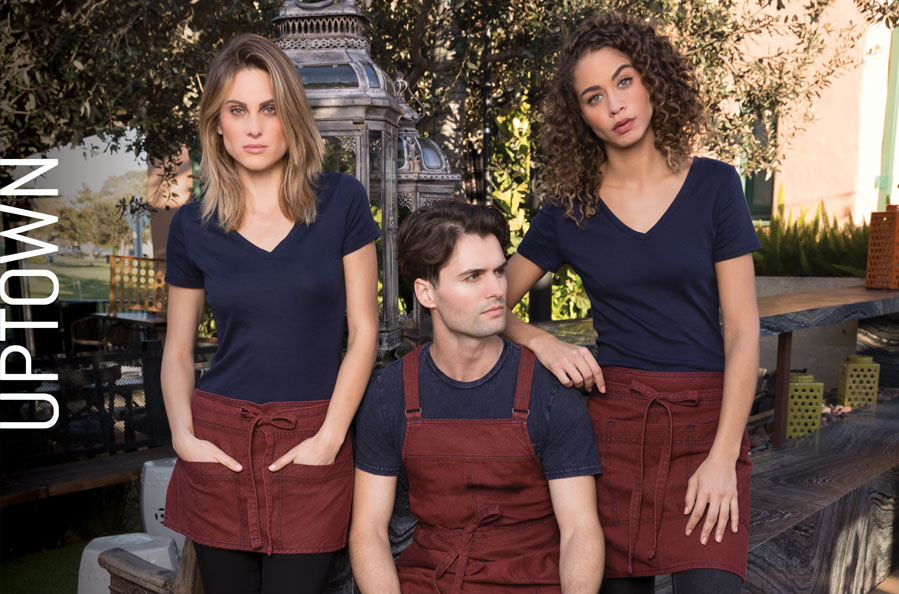 Want something a little shorter? Grab a half bistro and hustle in style. A few of our faves include: