As the official uniform sponsor of the Los Angeles Food & Wine Festival, our team made the quick jaunt north for a weekend of celebrity chefs, amazing food, and plenty of Tinsel Town shenanigans. Capturing all the action for our social media fans was Mai Cao, Social Media Strategist and foodie extraordinaire. We managed to nab some time in-between Instagram Stories to dish on all the behind-the scenes action!
WHO WORE WHAT:
Did you know Chef Works has been a sponsor of the event for seven years now? Participating chefs wore the Bristol Chef Coat and the Roxby Chef Coat. All jackets were customized with the LA Food & Wine logo (alongside our favorite fork logo), and looked awesome on all the chefs!
SUPERSTAR CHEF SIGHTINGS & TASTING:
With so many celeb chefs in one tent, we were so excited to find ourselves rubbing shoulders with some of the best. Standouts include:
Chefs Lenny Messina and Michael Ginor's Foie Gras Tart from Hudson Valley Foie Gras during Sunday's Grand Tasting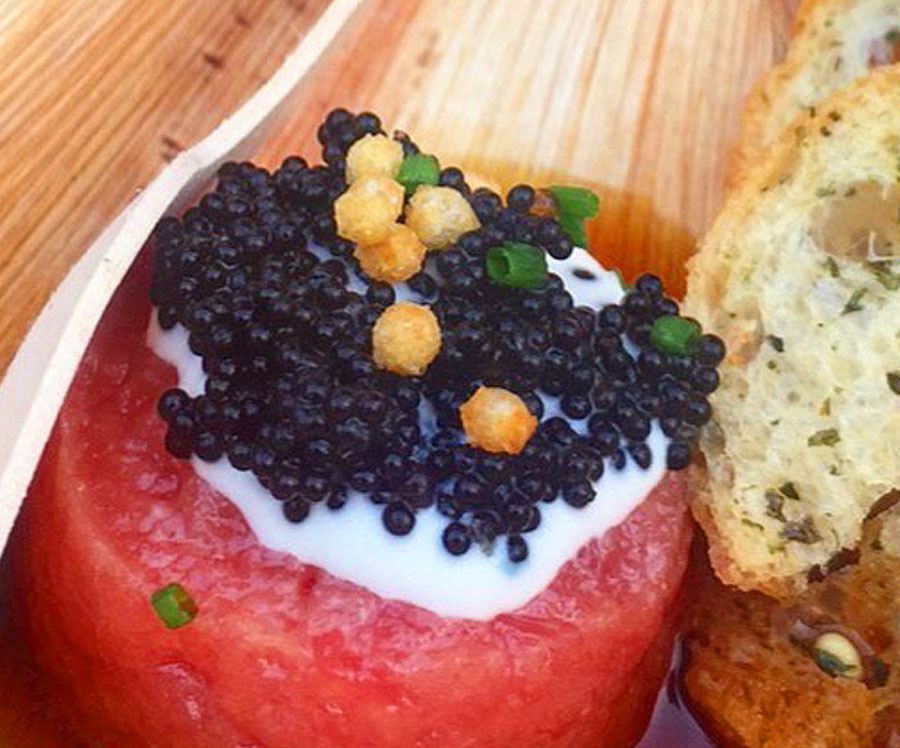 Chef Matthew Beaudin's Crickets on an Oyster Shell from Monterey Bay Aquarium at Sunday's Grand Tasting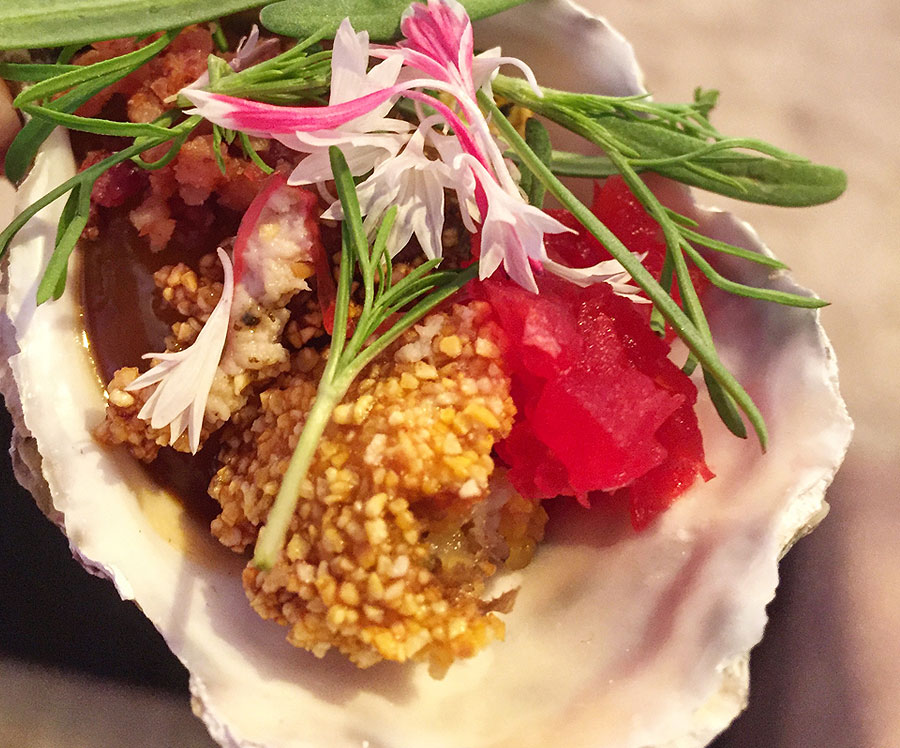 Chef Marc Marrone's Tuna Belly with Caviar from TAO Los Angeles at Friday's Night Market: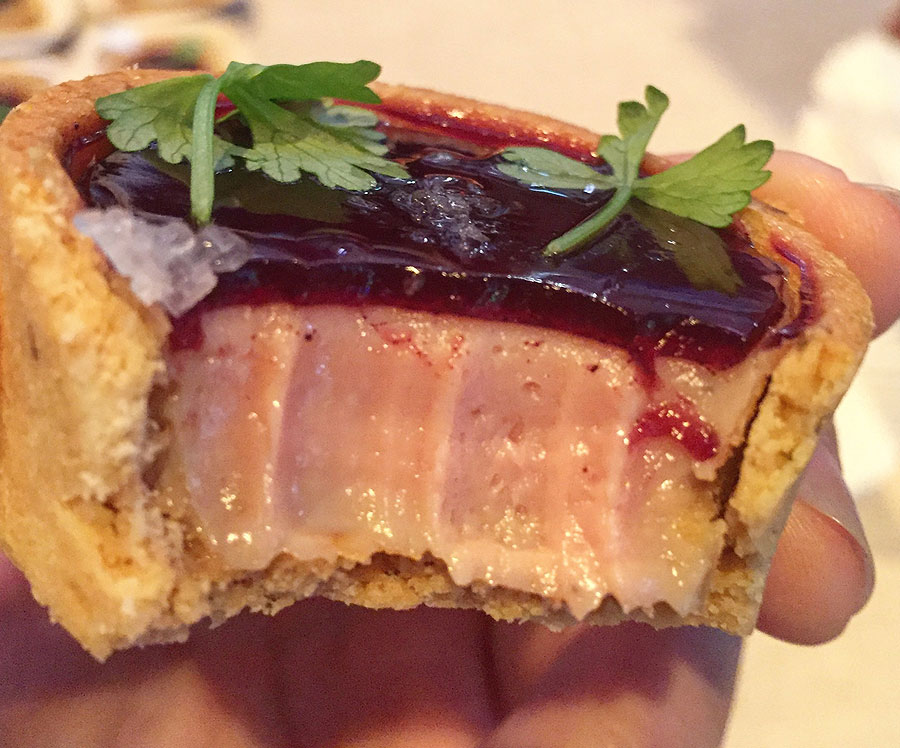 SUPERSTAR CHEF SIGHTINGS & TASTING:
Armed with new arrivals from our 2017 Urban Collection, the Chef Works team hit the Tasting Tent, dressing chefs to the nines with bestsellers including the Berkeley, Uptown, Galveston, and Dorset. And with some of the world's best chefs in attendance, the team gained valuable feedback about our products, and made some great notes about what chefs are looking for and want to see in future collections. It's like a fact-finding mission – but with food and fashion!
Want even more live action? Follow Chef Works on Facebook, Instagram, Twitter, and Snapchat as we travel the world outfitting chefs and cool culinarians. And of course, eating lots of delicious things!