While you're busy running service, we're scouring the Internet in search of the latest and greatest stories to hit the airwaves. This week, Houston chefs are battling Hurricane Harvey, Eater explores America's oversupply of bread, and Muchies takes on the case for why women butchers are actually, way better.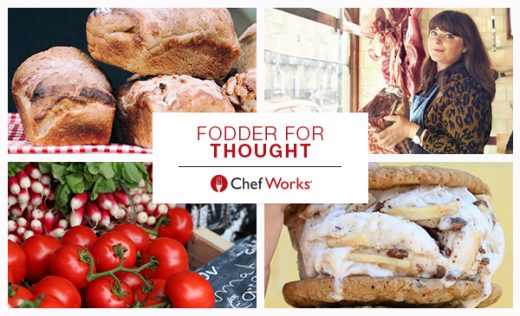 Eater | Houston Chefs Are Cranking Out A Seriously Stunning Number Of Meals For Harvey Victims
Hurricane Harvey has wreaked havoc on Houston and the surrounding area, and in response, Houston's restaurant and industry staff have picked up the call to action, serving upwards of 10,000 meals to those in need. Chefs like Cat Nguyen, Tony Closson, and Alvin Schultz have been seen assembling breakfast tacos and ferrying trays of food to hungry evacuees. Want to help? Check out Houston Food Finder on Facebook, where chefs and industry folk post updates to their supply runs and put out the call for much needed donations.
 Eater | How Do We Solve America's Oversupply of Bread?
"I think we have enough bread," said no one ever. Well apparently, we do. The United States throws away approximately one-third of all bread made according to some estimates, which is staggering when you think about the fact that that one-third constitutes 19% of all food waste in the country. Eater explores what would happen if we made less dough – and what that means for not only our wallets but our waistlines as well.
 Munchies | Why Women Make Better Butchers Than Men
When you think of a butcher, what comes to mind? Usually, the stereotypical brawny, bearded man pops into our head, one generally slinging a carcass over their shoulder mid-chop. But one Londoner is trying to change all that. Jessica Wragg is a female butcher who is working to change the perception of whole-animal butchery, and in the process, make a darn good ribeye. Read on for her take on the industry, how to handle rude customers, as well as her tips on breaking into the storied world of butchery.
Bon Appetit | These Chefs Just Want to Recreate the Magic of Dipping French Fries Into a Frosty
Feast your eyes on this food power couple: French fries and the chocolate shake. Since Wendy's fans basically invented it, chefs have tried to recreate the magic in their own restaurants – and the results are down-right delicious.