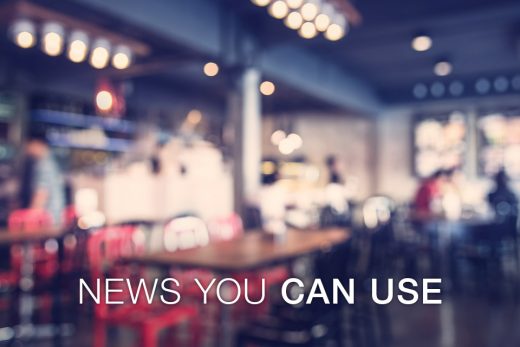 Chef Works is committed to supporting our community by providing important and relevant news through our media channels. Here are some links and resources we thought you'd find important.
---
HAPPENING NOW
There are so many wonderful acts of selflessness going on right now in the culinary and hospitality communities that it's difficult to showcase them all.
But one that really hit home with the Chef Works blog was this Associated Press story about a grassroots program that sprung up in just a couple of weeks to feed health care workers nationally.
The best of foods is being sampled in the worst of times by the most besieged of heroes – all thanks to a group of San Francisco friends who had the idea of helping both local restaurants that need customers, and health care workers who need nourishment during their long, stressful shifts.
You can read the full story here. There are also links to how you can support your neighborhood chapter (or start one of your own).
It's been said that cooking with eggs can show true mastery of technique. Then there are those of us making lots of one-eyed jacks for breakfast and brownies for dessert. Modern Farmer looks at why eggs are so popular with everyone at home.
---
HOW CAN I HELP?
While COVID-19's full impact on the culinary and hospitality industries is still unknown, we do know that the effects have been jarring. The "Rally For Restaurants" movement has some great information about how you can support your favorite restaurants.
Your favorite restaurants are suffering as a result of the COVID-19 health crisis. Sales are down across the country, and jobs are at risk. You can help. Support your local restaurant and order takeout, buy a gift card, or rally your government officials to take action so local restaurants have a chance to survive.
Be sure to check out their FAQs and Government Relief links for the latest information.
---
STAYING PROPERLY INFORMED AND SAFE
Mental health has been in the culinary crosshairs for the last year and a half or so. With all that's happening, it's as important as ever to know there are free resources available to you or a loved one if you need them. The Crisis Text Line is available 24/7.
The National Institute of Mental Health is also an outstanding resource.
What is the best way to navigate these times financially? The AP has a useful report here.
---
STAY CONNECTED WITH CHEF WORKS
We're using all of our media channels to communicate important and reliable information to our community.
---
DON'T FORGET TO SMILE
So much has been made about the hoarding of toilet paper. Isn't it time to just laugh at the whole situation and enjoy some cake? The Sugar High Score YouTube channel presents how to make a toilet paper cake while most of us are at home. Enjoy! (Note: Republished with permission from author).
---
ICYMI: Last week the Chef Works blog spoke with New York executive pastry chef Caroline Schiff. She had some inspiring messages.