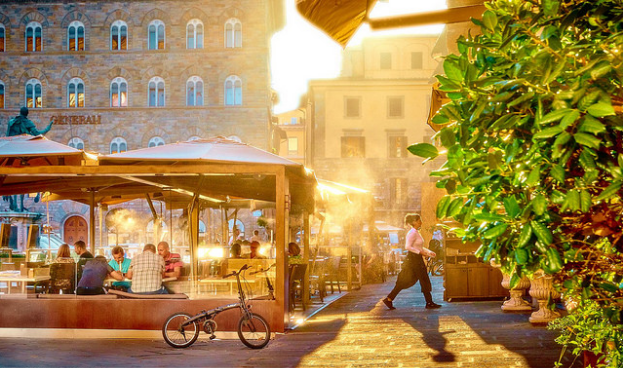 (Source: Flickr)
Are you one of the many people who dream of owning a restaurant? If so, congratulations: you've got the adventure of a lifetime ahead of you. But know this: it's going to require plenty of time, hard work, and quite a bit of money.
Do you think you've got what it takes? Then you need to get in the right mindset for restaurant ownership. From readying yourself mentally to learning the ins and outs of the foodservice industry, these steps will get you prepared for the journey ahead.
Make a decision to open a restaurant. The first step toward owning a restaurant is simple: decide that you want to open a restaurant.
While on one level this might seem like a "fluff" step, don't overlook its importance. Ask yourself: do you think you have what it takes? If you do open up a restaurant, it's going to require a lot of time, money, and hard work. While you can never be fully prepared for what will come ahead, it's all going to be easier if this is truly a project you feel passionate about from the very beginning. Action follows intention, so making the decision that this truly is what you want and examining why you want it is a powerful first step.
Study restaurants. Go to all sorts of restaurants to see for yourself what works and what doesn't. Can you tell what makes one place a hot spot and another one a slow but steady lunch and breakfast joint? Observe the decor, the cuisine, and the customer service.
Take note of what works and what doesn't, and think about how you could instill these things in your own establishment. This watchful observance will serve you in the future, even if the restaurants you visit are very different from what you hope to create.
Think about your concept. A restaurant's concept is its heart and soul: now is the time to be thinking about it. It's how you will shape your business, choose decor, and a huge part of how you will "sell" yourself to obtain financing.
So begin thinking now about what type of style and cuisine you'd like to pursue. You don't have to settle on it immediately, but the sooner you settle on a concept, the sooner you can begin to move forward.
Consider an alternate restaurant format to begin. Opening a restaurant is not only time consuming, but it's massively expensive. It can be extremely helpful to create a following before you open a brick and mortar location.
Considering an alternate restaurant format can help you garner a following for your food and increase awareness of your restaurant concept before you lay down the big bucks. Each of these options is far more affordable than opening a restaurant, but will definitely set you in the right direction: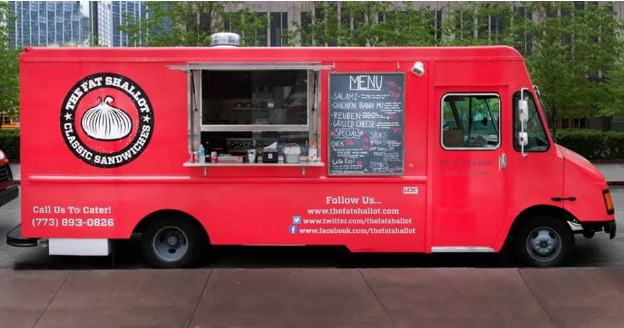 (Source: Flickr)
Food truck:

More and more,

food trucks

are acting as an entry into the restaurant world, with establishments starting their business small, selling food out of a truck, and gaining a following in that way. If the concept proves popular, a food truck acts as a stepping stone to a brick and mortar location. It gives you a platform and a following, which will make it much easier to get investors interested in your project.
Pop-up restaurant:

Pop-up restaurants can exist in many different formats. One popular method of operating a pop-up restaurant is to pair with an existing restaurant, and use the space during their off-hours.



For instance, say the Italian establishment down the street is closed on Monday. They might consider letting you pay a fee to use their kitchen and facilities to serve a pop-up dinner on regular or irregular intervals. It gives them a chance to make money while the restaurant isn't open, and it gives you access to a commercial kitchen and to seating so that you can create a restaurant like experience. There's a novelty to pop up restaurants that can help gain you fans before you open up your own location.
(Source: Flickr)
Catering: Catering can be a great way to get your feet wet in the restaurant industry. Renting commercial kitchen space is usually far cheaper than a restaurant leasehold; sometimes, you can even make an arrangement to use a restaurant's kitchen during their off hours. Often, catering allows you to refine your menu offerings by serving food on a larger scale at private parties or events; this will really help you hone your management skills and help you work on many different projects at one time. Catering can also be a great way to get the word out about your business.
(Source: Flickr)
Find a mentor. You can help advance your business in less time by finding a mentor. Seek out someone who is established in the restaurant industry who would not be in direct competition with your restaurant concept; or, someone has retired from the industry.  Chances are, you can learn a lot from their "war stories" that can help you avoid a lot of common calamities early on. Learn from them what they had to learn the hard way. Finding a mentor can help you establish your business in less time, and can help save you money in a number of ways.
Develop a platform. Earlier, we discussed how some of the alternate restaurant stepping stone ideas can help you build a "platform". A platform is your following and awareness. It's part of your marketing, even before you open your restaurant.
One of the most effective (and happily, easiest) ways to develop a platform is via social media. Set up accounts for your food business, and begin to engage with other food businesses. It's like planting seeds for the future.
Conclusion: Opening and owning a restaurant is an experience unlike anything else. By taking the time to approach the industry slowly, you may in fact make your business stronger. These tips will help prepare you mentally, physically, and possibly even financially, for the journey ahead.
Do you dream of owning a restaurant?