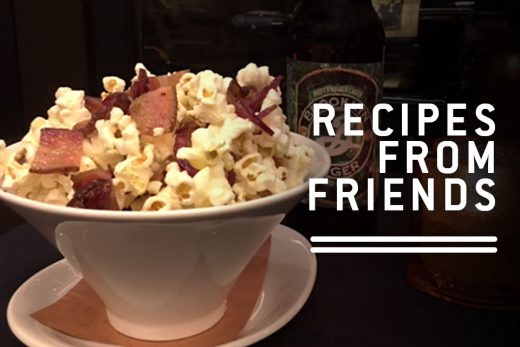 March Madness is here, and it's all about keeping your eyes on the television as much as possible. That means reaching for a bowl and finding something sweet, spicy or savory without ever having to look down.
The ACC might be dominating the No. 1 seeds, but you'll be dominating your watch parties with these treats that are perfect for continuous snacking and watching.
We turned to Chef Will Savarese, executive chef at Robert's Steakhouse in Atlantic City, N.J., who worked up a trio of ways to elevate your snack game by going above and beyond a bag of pretzels. He concocted these do-at-home recipes exclusively for the Chef Works blog.
Try them … love them … and then get lost in the madness!
BACON POPCORN WITH DOUBLE SMOKED BACON
Cook 3-4 slices of good quality bacon until crispy – I prefer Applewood double smoked bacon
Save ¼ cup of bacon fat
Add ½ cup of popcorn kernels to pot
Once popped, add salt to taste (Smoked salt adds another layer of flavor)
Dice 3-4 strips of bacon to the warm popcorn and toss to mingle flavors
---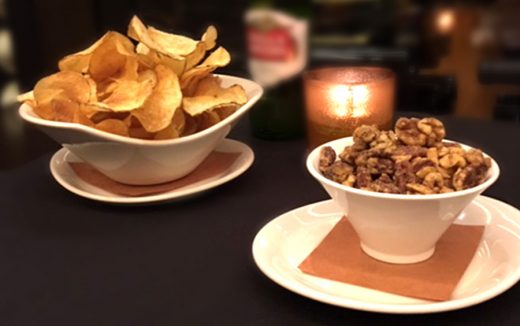 ROBERT'S SPICED NUTS
Ingredients
4 cups mixed nuts
1 cup confectioners' sugar
½ tsp cayenne pepper
½ tsp cinnamon
Pinch of salt
¼ tsp ground black pepper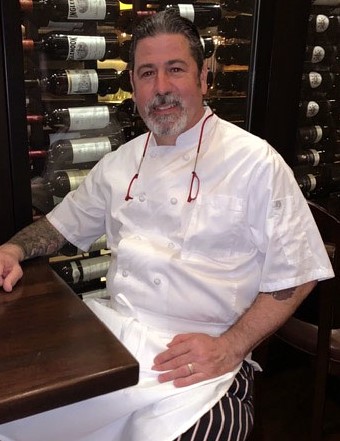 Preparation
Mix spices together and set aside
Blanch nuts for 30 seconds in hot water
Stir nuts with sugar in a hot pan to coat
Fry nuts in oil at 350 degrees
Season nuts with spice mix
Serve hot
OLD BAY CHIPS
Peel 4-6 Idaho potatoes
Slice on mandolin slicer very thin
Place potatoes in large bowl of iced water and change water multiple times to get rid of excess starch
Drain potatoes to get rid of excess water
Fry potatoes in batches at 325 degrees
Lay on paper towels to drain of excess oil
Season with sea salt and Old Bay Seasoning while still warm
Serve immediately