'Tis the season for pumpkin spice, whether you like it or not. Taking over restaurant menus and grocery aisles, there's no hiding from this ubiquitous flavor, a cultural phenomenon that has come to signal that fall has arrived. We think it best to face the incoming pumpkin spice invasion head-on – so we rounded up the coolest, weirdest, wackiest, and most delicious-looking pumpkin spice products. Brace yourself, things are about to get spicy.
RXBAR Pumpkin Spice Protein Bar
Skip the green juice and grab the PS Protein bar instead. Bulk up and enjoy the classic taste of autumn, all at the same time.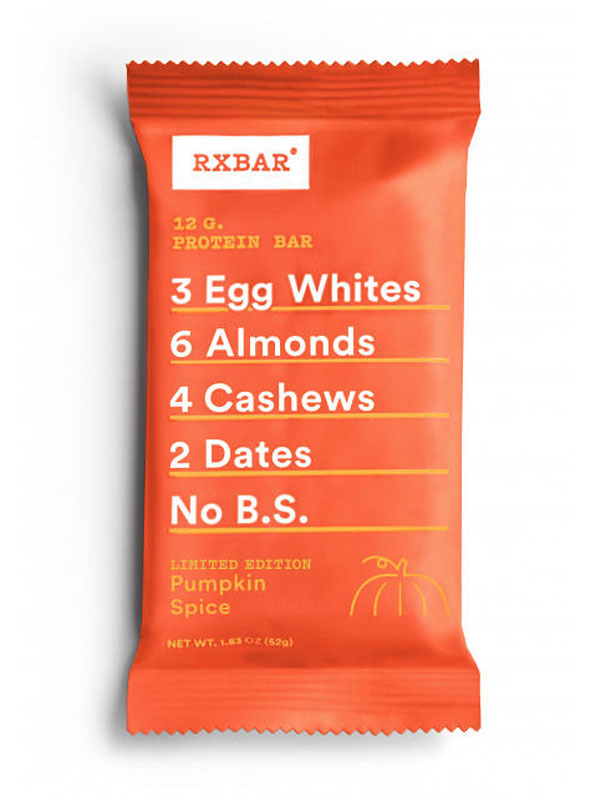 Pumpkin Spice Oreo
The world's favorite cookie gets a pumpkin spice makeover. And we're kinda totally for it.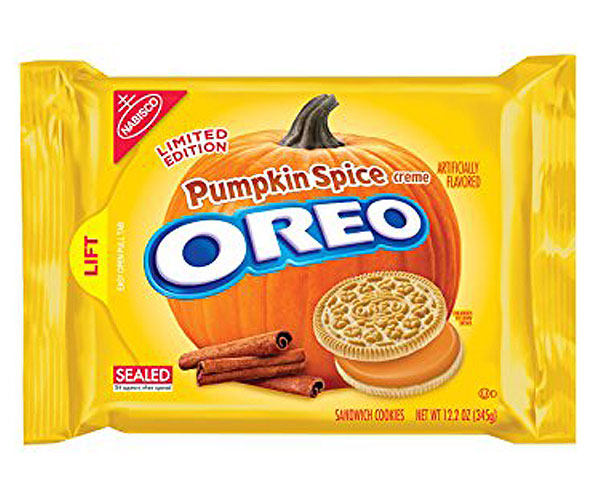 Talenti Pumpkin Pie Gelato
For the pumpkin spice foodie lot, upscale gelato brand Talenti has the fall treat for you. Creamy, rich, and oh so decadent, nothing has us craving crisp mornings and nights by the fire quite like this sweet treat.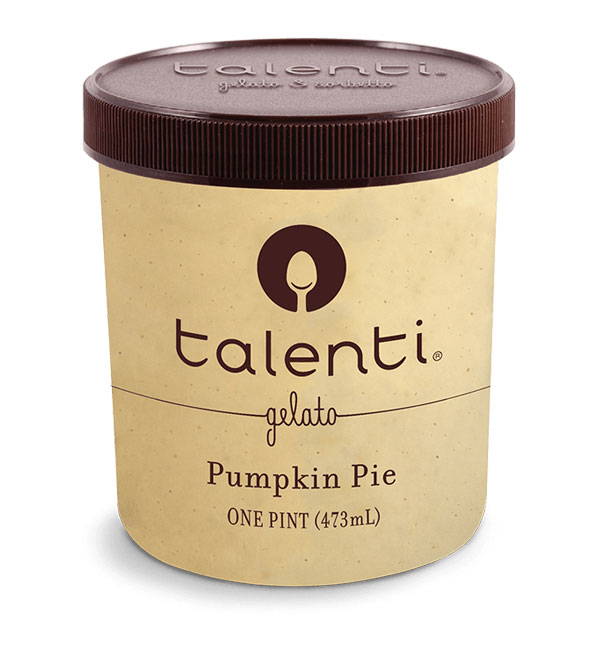 Pumpkin Spice Cough Drops
Caught a cold this season? Don't worry, you won't have to sacrifice a second of pumpkin spice vibes. Suck on a few soothing PS cough drops and you'll be back on the fall wagon in no time.

Now that you've master the pumpkin spice life, it's time to make your own PSL magic at home. Test your hand with this infused liqueur, and wow your guests with a little sip of autumn, straight from the bar! Learn How