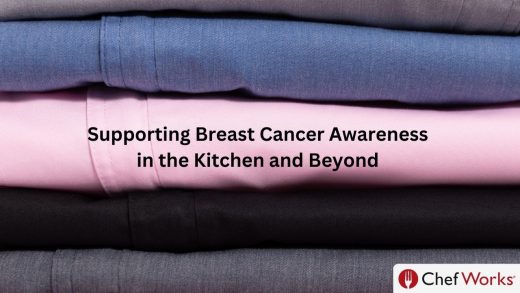 It's time to trade in your chef whites for chef pinks!  In support of Breast Cancer Awareness Chef Works is giving back to three impactful breast cancer organizations that help spread awareness and make sure those living with breast cancer don't have to face it alone.
Between October 16th and October 20th, 2023 a portion of every purchase will be donated towards these three organizations; Breastcancer.org, Michelle's Place , and HIS Breast Cancer.
Beyond the Pink Chef Coat: How We're Giving Back
The pink chef coat is one thing, but getting involved is another. We are giving back to three important organizations that not only do critical work in raising awareness and funds, but provide resources and rehabilitation to those affected.
BreastCancer.org
Acting as an all-in-one resource for those newly diagnosed, in treatment, and in remission, BreastCancer.org believes that no one should face breast cancer alone. From free access to education and media to an expansive community of support from people dealing with breast cancer in one way or another, BreastCancer.org is a nonprofit dedicated to taking the guesswork out of the fight.
Michelle's Place
Also an education and resource center for breast cancer, Michelle's Place is close to home, based in Temecula, California. In addition to free education, Michelle's Place offers support groups, wigs, prosthesis, art programs, wellness classes, and one-on-one support amongst other things. Michelle's Place believes that through the difficulty of dealing with a cancer diagnosis, wellness and creativity should be accessible and celebrated!
HIS Breast Cancer Awareness
Women aren't the only ones affected by breast cancer. In fact, 1 out of 1,000 men will be diagnosed with breast cancer in their lifetime. HIS Breast Cancer Awareness is dedicated to spreading awareness about men's breast cancer and providing free resources to those diagnosed and/or impacted. Cancer doesn't discriminate, which is why HIS is a trailblazer in this space, openly discussing how breast cancer affects cis men and trans women alike.
Join the Pink Chef Coat Movement!
Whether you add a pink chef coat, chef apron, or any other chef essentials to your uniform rotation… Join us in giving back to an organization that's making waves! Breast cancer affects our families, colleagues, and community, and it's important to talk about not only this month, but year-round.
Pink Chef Coat
First up, our best-selling Springfield Pink Chef Coat in both men's and women's cuts. This classic soft pink joins the rest of the color options, including black, grey, purple, and white.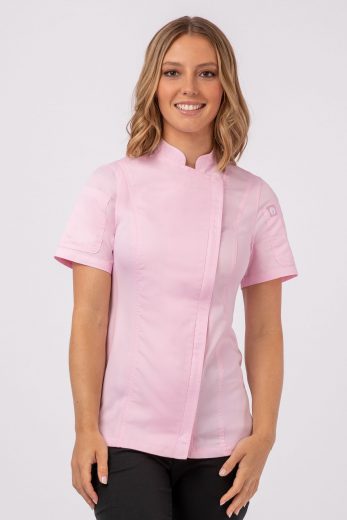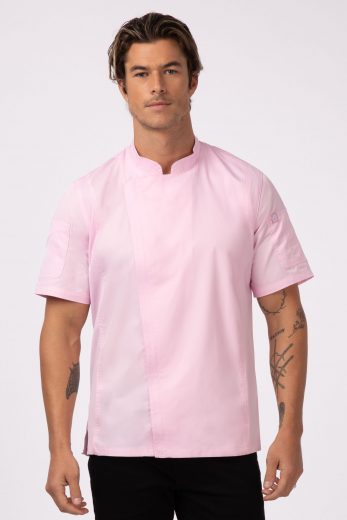 Pink Apron
And, what's a chef jacket without an apron to match? Fit for the front and back of house, the pink Brio Bib Apron joins the line-up with the lightweight fabric and adjustable neck straps our Chef Works family knows us for.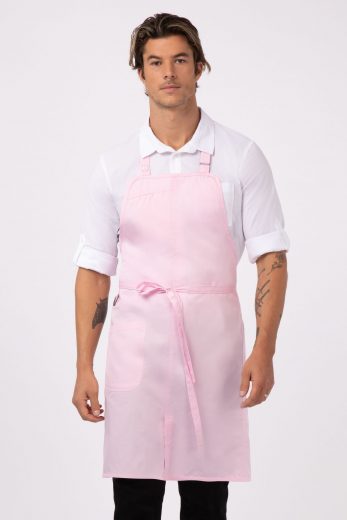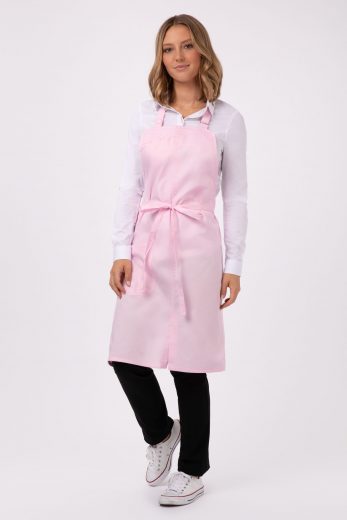 Pink Apron Accessories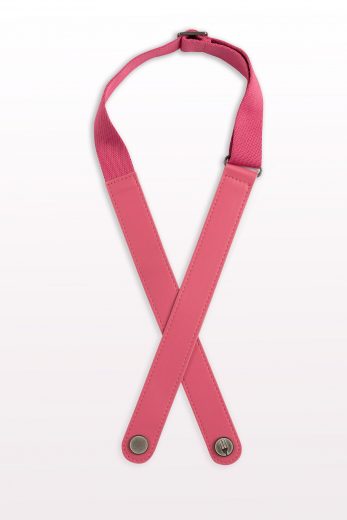 Last but not least, Chef Works' durable Apron Neck Strap completes the line-up, perfect for showing support and adding a pop of color to a new apron or one you might already own. In the Chef Works uniform collection, this neck strap is compatible with the Olympia, Largo, and Seattle aprons.