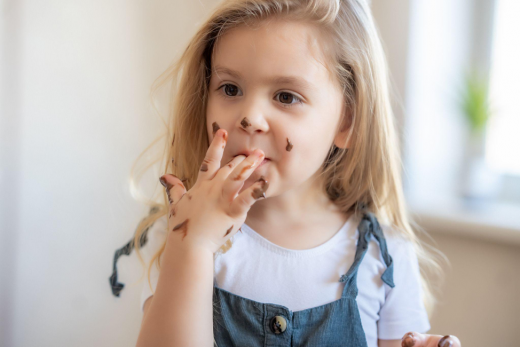 Food has the power to evoke powerful emotions within us. In fact, studies have shown that the region of the brain that's responsible for taste memory and the area that encodes the time and place we experienced that taste are inextricably linked.
That link is one reason certain foods can trigger intense feelings of nostalgia — for our youth, our first loves, and the places we once called home. From Oreo Cakesters to Dunkaroos to restaurants that only serve comfort foods, nostalgic foods are making a comeback and making us feel like a kid again! In this edition of Weekly Bites, we're recapping three stories of food companies and restaurateurs making the most out of this powerful emotion.
Don't Call It a Comeback, We've Been Here For Years
On April 26th, 2018, Kim Kardashian sent a now well-circulated tweet to her 75.1 million followers that read: "Obsessed with Dunkaroos. Please come back!" Two years later, on February 3rd, 2020, Dunkaroos quote-tweeted her tweet with the caption, "As you wish" — effectively announcing the comeback of one of America's most beloved childhood snacks.
In truth, the return of Dunkaroos was a long time coming. After disappearing from shelves in the U.S. in 2012, many were left to wonder if the iconic cookie would ever return. The reasoning behind the (ultimately temporary) disappearance of Dunkaroos from the American market had everything to do with the changing landscape of the food industry and the rise of healthier alternatives.
General Mills' Chief Brand Officer for North America confirmed in a New York Times article that the U.S. region was focused on building out a healthier portfolio of snacks, pushing for products like Lärabar and Nature Valley instead. But when enough devoted fans of Dunkaroos started asking for the return of their beloved snack, General Mills listened.
First, they launched a campaign called "Smugglaroos," which encouraged Canadian consumers traveling to the United States to bring Dunkaroos across the border to share with their American friends. The company followed up with a website where "snack traffickers" could register and talk about all things '90s (from big hair to parachute pants). This eventually led to the full-scale return of Dunkaroos in their most requested flavors: Vanilla Cookies and Vanilla Frosting with Rainbow Sprinkles.
The Return of "Milk's Favorite Cookie"
Introduced in 2007, Nabisco's Oreo Cakesters were the newest addition to the Oreo family. With two layers of fluffy, cake-like chocolate cookie sandwiched around a creamy filling, Cakesters were a permanent fixture on the shelves of grocery stores across the country. That is, until 2012, when Nabisco discontinued the product. Although there was no official reason given for the discontinuation, some speculate that it was due to decreasing popularity.
However, original fans of the product were not willing to give up on their favorite cookie, and after a 10-year absence, Oreo Cakesters returned in 2022. The announcement from Oreo came after a decade of "requests, pleas, and direct messages," which spoke to not only the long-standing love for Cakesters, but also the emotional attachment that many people had with their favorite childhood treat.
Although the phenomena of food nostalgia and the influence of nostalgia on food trends are not new, the science behind why we get so attached to certain foods is still being researched. One theory suggests that attachment to certain foods is based on what made us feel good, happy, or safe as a child. And with that, each one of us has our own unique story about the foods we grew up with and the memories we created around them.
These associations between food and happiness have allowed food brands and restaurateurs alike to tap into our nostalgia to create new, modern takes on our favorite childhood foods and beverages.
Can Comfort Foods Live Beyond the Diner Menu?
Brands aren't the only ones tapping into our nostalgia. Restaurateurs are also taking note of the power of nostalgia and have started re-creating sentimental foods and beverages.
In line with our need to re-live happy memories through food, restaurants that lean heavily on comfort foods and beverages have become more popular in recent years. Notably, during the pandemic, the industry saw a surge in the popularity of comfort food as consumers searched for familiar foods to help them get through the uncertainty and stress. And with patrons still searching for feel-good foods, it's no wonder that restaurants such as The Ironstone in Boyertown, PA, are gaining traction.
Started by Executive Chef John Hanna and General Manager Christina Marshall, The Ironstone is a gastropub that offers "refined comfort food." Featuring a comfort food menu with a Southern twist (a nod to Chef Hanna's Southern roots), The Ironstone offers dishes such as chicken tenders, mozzarella sticks, nachos, and strawberry cheesecake for dessert.
Taking advantage of the agriculture of the area and using fresh ingredients from local farms, The Ironstone is a prime example of how to create a cozy dining experience that feels close to home.