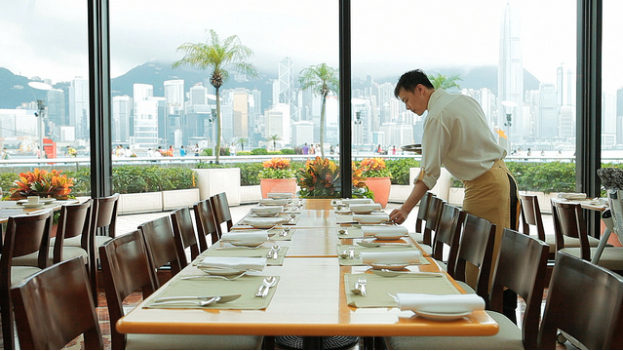 (Source: Flickr)
Hiring part time employees can prove very beneficial to your restaurant's bottom line. In particular, part time employees can help round out and augment your staff during your peak hours or seasons, while allowing you to maintain a smaller full time staff for slower times.
However, hiring part time employees can present some challenges for the restaurateur. If your part time employees are not properly trained, they can have a negative effect on the overall productivity at your restaurant, making service slower and potentially resulting in unhappy customers who will not only hold back on giving good tips, but might not ever come back to your restaurant.
To ensure that part time restaurant employees prove to be an asset to your restaurant rather than a liability, follow these tips for how to train restaurant employees who only work part time.
Be sure to have a training program in place. If you read this blog frequently, you already know about the importance of properly training your employees. When it comes to training part-time employees, be sure to have a specific training program designed for them. 
Given the fact that part-time employees have limited hours, it often makes sense to give them less responsibilities so that they can focus on specific tasks which need to be completed during busy times. For instance, if you are hiring a part time food runner, it may be helpful to have them learn the basics of how to take an order and to educate them on your cuisine so that they can help provide a good customer experience, but it may not be quite as important to educate them on how to run credit cards or how to take phone orders if those will not likely be part of their responsibilities. Editing your training program so that it is more appropriate for part time employees is a great way to streamline the process; you can always train them for different responsibilities at a later time.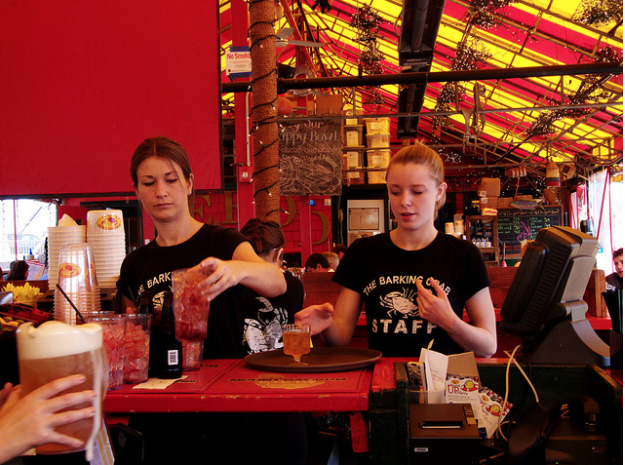 (Source: Flickr)
Make your expectations clear. Be very sure to express your expectations to potential part time employees. For instance, if you expect them to work every Saturday from 2-4 pm, let them know this in advance; don't just say you'll call them when you need them.

Part time employees often have other things going on, such as young children to care for or another part-time job. Since you are not offering them a full-time wage, you have to allow them flexibility to do the things that they need to do to make a living. By declaring what your anticipated expectations are, you have a better chance of developing a relationship that is mutually beneficial and could lead to a long-term employee.

Have them train by shadowing more seasoned employees. While your training program can offer part time employees a great basic education on your restaurant, there's great value in adding an element of training "in the field". Shadowing more seasoned employees can be a great way for part-time employees to get up to speed.

For instance, a part time server might "shadow" or tag along with a senior server for an evening so that he or she can observe the proper conduct and way that things are done in your restaurant setting. This can be a powerful way to put your training into practice, and allow the part time employee to really immerse themselves in your restaurant's culture. Chances are, this will help bring them up to speed far faster.
Check in with them. It's just as important to forge a positive relationship with part time employees as it is with full time employees. This means that every now and again, it's important to touch base with them one-on-one. These meetings can be scheduled or can be more casual check-ins.

Checking in with employees is valuable because it can educate you on the state of affairs in your restaurant, and can help alert you of things that could be run more efficiently or alert you to frequent customer inquiries that can inspire ways to make your establishment more appealing. Since they aren't at the restaurant as often, part-time employees can provide a valuable and somewhat more impartial point of view on such topics.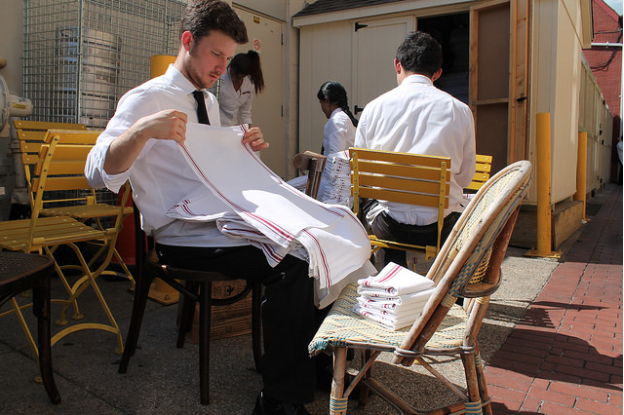 (Source: Flickr)
Offer mini trainings before each shift. Since part-time employees are away from the restaurant more often, there is more chance for them to forget some of the rules or modes of operation between less-frequent shifts. To keep this from being a problem, have frequent pre-shift mini trainings for part time employees. You can use this time to address things like dress code, etiquette, or how to run credit card machines; any topics that seem as though they warrant a small refresher course. Think of it as an opportunity to offer small lessons; don't bog them down with too much information or it might not be retained.
Show them your appreciation. Even employees who work part time are a part of your restaurant "family". As such, don't treat them as if they are outsiders; treat them with respect and appreciation, because  they are in fact helping bolster your bottom line and helping your restaurant run more efficiently.

Offering small perks such as a post-shift meal or drink can go a long way toward making a part time employee feeling appreciated. Be sure to make gestures that make your your part time employees feel appreciated; it will keep them loyal to your establishment and reduce turnover.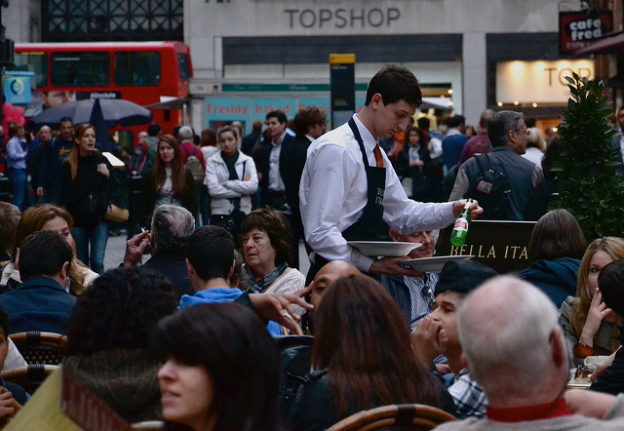 (Source: Flickr)
Discreetly evaluate them. Secret diners can be a great tool in helping you determine how effective your part time staff is. The key is to go about it in a respectful way. Have family or friends come to the restaurant and evaluate the service of your part time employees in a constructive way.

This is less about spying on your employees than it is an opportunity to see how you could better train them to provide good service. Remember, if your part time employees are not giving the best service, part of the blame could be yours; part time employees will only provide great service if you give them the proper tools with which to provide it.
Conclusion: Part time employees who only work limited hours per week can help a restaurant thrive during busy times by adding extra manpower to your staff. At the same time, the lower expenditure in hourly pay means that less money is spent on staff overall, which helps a restaurant survive during slower times. Overall, investing in part-time employees by properly training them to be valuable members of your staff can be a rewarding practice for your business, and help you maintain a successful and thriving restaurant.
Do you have part-time staff at your restaurant?