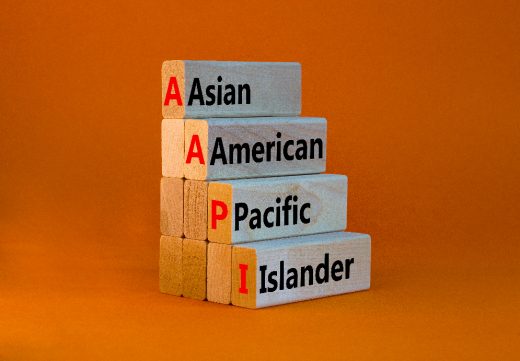 This month, we're celebrating and honoring AAPI (Asian-American and Pacific Islander) Heritage Month. 
AAPI Heritage Month is all about celebrating the identities, contributions, and influences of Asian Americans and Pacific Islanders in America. That influence is deeply felt in the culinary industry, where Asian, Americanized Asian, and Asian-American foods have in many ways shaped the American culinary landscape. 
This edition of weekly bites highlights Asian American stories, and some of the ways Asian Americans are using food to explore identities, build community, and reshape the way America views "Asian food." 
What is Asian American Food? 
In this beautiful piece, Shaan Merchant considers what Asian American food is. The piece opens by challenging the very term "Asian American," pointing out that it is not without its complications.There's a feeling that it is a term born out of assimilation into a western culture that collapses important cultural distinctions. 
Merchant writes, "Asian American food is not the Westernization of Asian flavor, like the sweet tikka masalas and sticky General Tsos adapted for a presumed meeker American palate. Nor is it the 'fusions' popular in the 2010s, often helmed by white chefs adapting European techniques to the 'exotic' Asian flavors that enchanted them on vacation." 
Instead, Asian American food can be found in the creativity of second and third generation Asian Americans who are seeking to experience the comforting tastes of their homes in new ways. 
Asian American food is born out of the nostalgia for home-cooking paired with modern techniques, and the desire to innovate tradition while still being ever aware of the responsibility of cultural representation.  
This 115-year old mochi shop closed last month
Benkyodo, the 115 year old mochi shop in San Francisco, closed at the end of March. This multi-generational legacy has been a cornerstone of Japanese American life in San Francisco. The shop sold mochi, a soft rice cake, and manju, wheat-flour pastries filled with sweet bean paste. 
Suyeichi Okamura opened the store in 1906, and it's been in the Okamura family ever since. The family was incarcerated in American concentration camps during the Second World War, but business resumed after that. 
In the constantly shifting and now completely gentrified landscape of San Francisco, Benkyodo remained in San Francisco's Japantown, or Nihonmachi. Nihonmachi San Francisco is the United State's oldest Japantown, but it struggles to survive among soaring rents and encroaching business developments.  
What's in your fortune cookie? 
There's nothing that's more reminiscent of American Chinese food than a few fortune cookies thrown into a plastic bag to be eaten at the end of the meal. 
But did you know that fortune cookies don't actually come from China? In fact, they arrived in America through the Japanese confectionery tsujiura senbei. Because Americans weren't confident in eating raw fish, Japanese immigrants opened up Chinese food restaurants, and tsujiura senbei became the fortune cookie. 
Fortune cookies are undergoing another transformation, thanks to a few Chinese Americans who are thinking about what it means to preserve the tradition of fortune cookies while creating something new. 
Alicia Wong, co-owner of the Oakland Fortune Factory, is using the medium of fortune cookies to challenge people's stereotypes about Chinese American food, and people. She decorates her fortune cookies and creates innovative flavors to challenge the idea that fortune cookies (and American Chinese food more generally) is always cheap and mass-produced. 
Arguably the most important part of a fortune cookie is the message within, and there too Wong innovates. In 2020, with the country responding to the murder of George Floyd, Wong put messages of solidarity and civil rights statements in her fortune cookies. These powerful statements also challenge the exoticization and orientalist view of "Asian mysticism" that traditional fortune cookies are often associated with. 
How will you honor AAPI Heritage Month?
~~~~
Chefworks blends fashion and functionality to provide chefs and other industry workers with apparel that looks good and gets the job done. Have you explored our online catalog today for the latest styles?