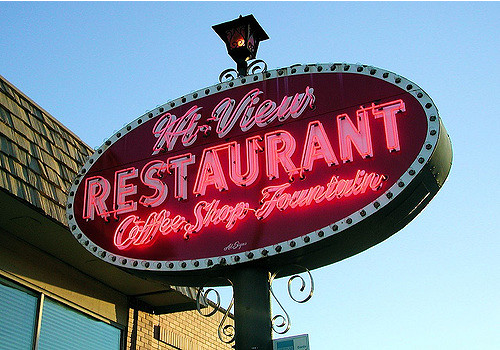 (Source: Flickr)
If your restaurant is out of date, it could be hurting your business. After all, the overall customer experience depends quite a bit of the ambiance and style of your establishment.
If your restaurant seems like it hasn't been updated since the 70s and has the musty smell to support that theory, chances are, your customers aren't in any hurry to linger and order more food. Over time, this can result in reduced sales. Therefore, taking the time to update your restaurant is important in helping you stay current and to assist you in delivering the best possible customer experience.
Is your restaurant out of date? Take a look through this list and see if any of these signs ring true for your establishment. If they do, it may be time to take some action to bring your restaurant up to date.
It feels vintage, but not on purpose.

There can be a hipster appeal to outfitting your restaurant with retro decor. But is your 70s look an affect, or is it because your restaurant hasn't been updated for centuries? There's a big difference between a purposefully cultivated vintage look and vintage, seen-better-days wear and tear. Make sure that you're the former and not the latter.
Reevaluate the overall look of your restaurant every few years, and really take a hard look at whether it's helping or hurting the overall dining experience. Even if you want to maintain the same look that has served you for so long, it doesn't mean you don't have to buy new curtains every now and again.
Your carpeting smells.

In an establishment that serves food, a few crumbs are bound to land on your carpeting on any given day. Likewise, the aromas from your delicious offerings can collect in drapery or ceiling fabric. It can make your restaurant feel stale and unclean.
Be sure to hire a commercial service to come clean your carpets and drapes on occasion, to keep the restaurant smells from taking over.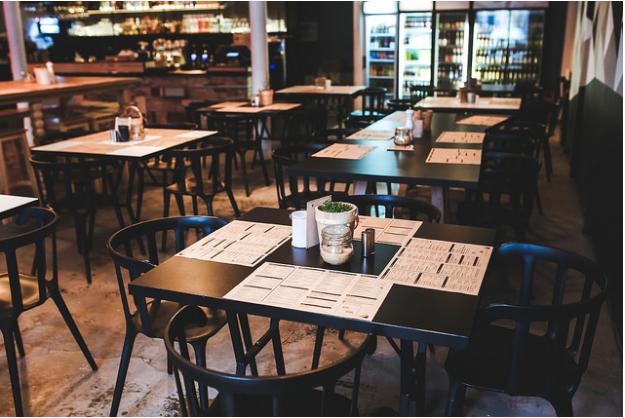 (Source: Flickr)
Your furniture isn't functioning.

Furniture's for life, right? Not always, particularly in a commercial setting. Do all of your four-top tables require paper wadded under one of the legs to keep from wobbling? Are your stool seat pads frayed? Furniture that is past its prime is a sure fire indication that your restaurant is out of date.
Shoddy furniture leaves a bad impression on customers, and makes their dining experience less comfortable–both literally and figuratively. Make sure to invest in good furniture that isn't just following the latest trend. Fix furniture as it gets damaged, and know when it's time to invest in new seating and surfaces.
In addition to furnitures, look at fixtures and fixed items, too. This means looking at and updating flooring, bar tops, light fixtures, and all of the other things that go furnishing your restaurant. While this will require an investment, it will pay off in the long run.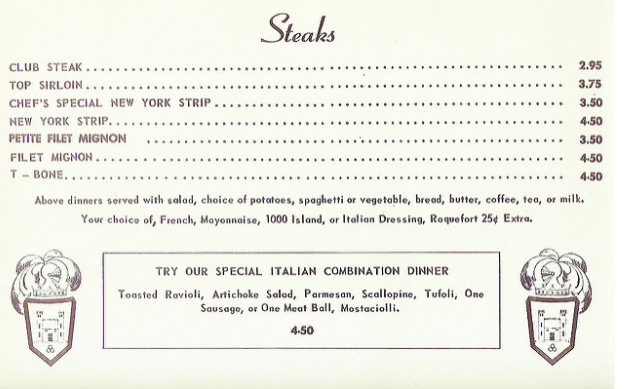 (Source: Flickr)
Your menu is stale.

Every now and again, it's a good idea for a restaurant to go through their menu and evaluate how each dish is doing, so that they can streamline the menu and make it more effective in the future. However, it's not just the offerings that can start to seem "stale": it's the actual layout of your menu, too.
If your menus are dog-eared and feature a type style that screams "1990", then it's probably time to update your look. Your menu is actually a powerful part of your branding, and you should make the time to ensure that your menus reflect your offerings and the overall experience you want to offer to your customers. If your menu design hasn't changed for years, it might be time to hire a graphic designer to do a redesign. This can increase the effectiveness of your menu, even if you don't actually make any changes to your offerings.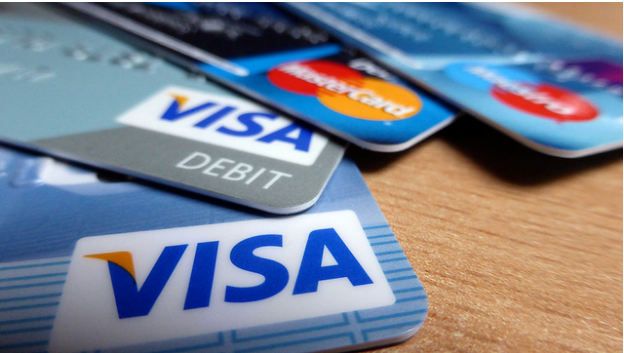 (Source: Flickr)
You don't take credit cards.

Not so long ago, it wasn't unusual for restaurants to be cash only. After all, investing in a credit card machine and dealing with paying out a percentage of every sale adds up.
These days, with multiple interfaces for accepting payment including the free square chip reader, there's really no excuse to not accept cards. Sure, you'll have to pay a percentage, but it will usually result in people ordering more, since they don't have to worry about how much cash they have on hand. For the same reason, accepting credit cards can encourage customers to leave a higher tip for their server. If you've avoided taking cash in the past, it's time to rethink your mode of operation.
Uniforms need updating.

Your staff acts as your representatives to your customers. While servers, bartenders, and "front of the house" staff are most visible, even busboys and chefs should act as representatives of your restaurant. When your staff looks good, it makes your establishment seem polished and professional, which makes customers feel as if they are in good hands.
Investing in good uniforms for your staff is always a good decision, because it helps project professionalism to your customers. Depending on the style of your restaurant, there are plenty of different options. For more casual restaurants, perhaps it's a consistent style of t-shirt or apron for the staff. For higher-end establishments, dress shirts for the servers can help create a consistent and polished look.
Conclusion: While it's not necessarily important for your establishment to look on-trend at all times, it's still important to make sure that your restaurant is up to date. This means taking inventory of the physical aspects of your restaurant every now and again and being honest with yourself about where you could use an overhaul. While it can take time and money, it results in a cleaner, healthier atmosphere which is more conducive to an enjoyable dining experience. And this helps ensure that your customers will be back!
Is your restaurant out of date?