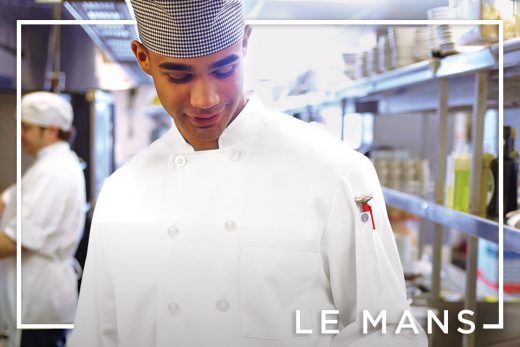 ---
Sorry, Alice Cooper. School's back in session.
Chefs know that the right gear makes the difference. That goes beyond knives and hardware.
"Time and time again, the feedback we get from culinary institutions is that the quality of apparel they get from Chef Works is so solid and sturdy, that many students go on to keep their training coat for five, 10, 15 years," said Amanda Stuckey, vice president of marketing for Chef Works. "From the very start, students are getting the fashion and function that will carry them from culinary school deep into their careers."
Chef Works specializes in everything from chef coats to aprons to accessories like pants, shirts and hats.
We also have our edgier Urban Collection for the rebel students and hip teachers. But you can never go wrong with our Core Collection.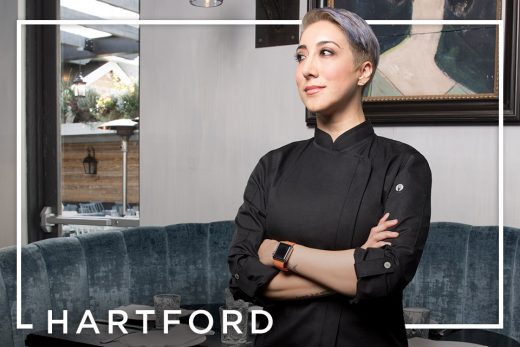 "We offer a solution for schools," said Karen Frost, inside sales manager for Chef Works. "Many instructors tell us ordering is always a challenge. So we offer portals, program management, efficiency and customer service that go well beyond industry standards."
For culinary students, we offer the following recommendations:
The Bastille Chef Coat and Le Mans Chef Coat are the perfect starter coats. The Le Mans is available in exclusive cuts for women and men. The Bastille is offered in classic black. Both have a timeless look with updated details – like fabric upgrades and thermometer pockets – that add to their functionality.
Round out the look with Essential Baggy pants and a beanie!
For the instructors, show your status. Chef Works offers an extensive line of executive chef coats for women and men. To really stand out, we recommend the Newport Executive Chef Coat with the black stud buttons and black piping. Or update your look with the fashion-forward Hartford Chef Coat and matching Hartford accessories.
To learn more about our culinary education uniforms, reach out and let us know how we can help!