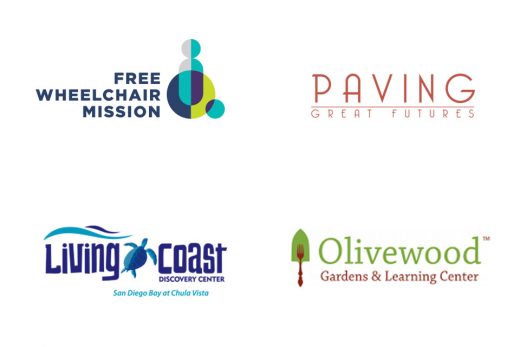 Chef Works Cares, the charitable arm of Chef Works, is thrilled to announce the recipients of its 2019 Chef Works Cares grant awards.
Four nonprofit organizations shared a pool of more than $30,000 by demonstrating that their philosophies align with the Chef Works Cares mission: The elimination of children living in poverty, aiding children and adults living with intellectual and developmental disabilities and protecting and improving the environment for many generations to come.
"Each year Chef Works Cares receives dozens of submissions from worthy and amazing organizations," said Cynthia McCormick, HR vice president for Chef Works who chairs the Chef Works Cares grant committee. "The process is always difficult. We're ecstatic about the four groups we selected because their dedication is unwavering and their causes are inspiring."
Free Wheelchair Mission, which provides wheelchairs at no cost to physically disabled individuals in 93 developing countries, was awarded $16,000.
"We are a global company," explained McCormick, "and the grant committee really wanted to emphasize that by helping an organization that stretches beyond our borders. We are in awe of what the people at Free Wheelchair Mission are doing."
Nuka Solomon, CEO of Free Wheelchair Mission, noted that the Chef Works grant will have an immediate impact.
"We are humbled and inspired by Chef Works' generous grant," Solomon said. "We are thankful for their recognition of Free Wheelchair Mission's work of providing wheelchairs to those in need in 93 countries around the world. This grant will provide 200 individuals and their families with the gift of mobility and move Free Wheelchair Mission closer to our goal of lifting another million lives into a wheelchair by 2025."
Paving Great Futures was awarded $7,500 to assist with their work in fostering life skills, entrepreneurship, job readiness, civic engagement and financial literacy in San Diego's greatest at-risk neighborhoods.
"We have a history with Paving Great Futures and are excited to continue supporting all of the inspirational work they do throughout San Diego County," McCormick said.
The Living Coast Discovery Center and Olivewood Gardens & Learning Center each received $5,000 grant awards. Living Coast will use the money to build a curriculum that improves the learning experience of special needs students. Olivewood will use the grant award to fund future field trip programs for disadvantaged children.
"Environmental protection is a huge emphasis for Chef Works and Chef Works Cares," McCormick said. "We were excited to support Living Coast – who we've worked with previously – and Olivewood because of their commitment to special education needs and teaching children about the environment."
Said Claire Groebner, director of development for Olivewood: "Support from Chef Works will provide critical resources to our Children's Field Trip Program, ensuring that students have opportunities to connect with nature, learn about environmental and nutrition science and gain tools to create nutritious meals and make healthy choices."
Added Ben Vallejos, executive director of Living Coast Discovery Center: "We are grateful to Chef Works for their sponsorship of local students with special needs who will explore the Living Coast and participate in our STEaM programs – including fish dissections, crustacean labs and chemistry experiments on the San Diego Bay National Wildlife Refuge."
Chef Works Cares has awarded tens of thousands of dollars over the last decade, with recipients ranging across the country in numerous industries. It also serves as a launching point for employee volunteerism.
"We're very proud of our Chef Works Cares initiative because it's an employee-driven committee that puts in the time and effort helping select from a long list of worthy causes," said Chef Works CEO Neil Gross. "We're happy to throw our support and the Chef Works brand behind these four incredible organizations."
Chef Works Cares will begin accepting grants applications for 2020 beginning in September. For more information, please visit the Chef Works Cares website.