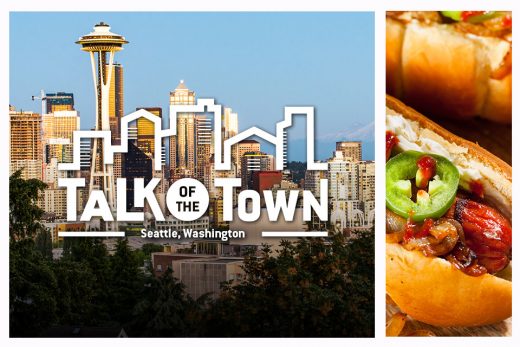 There are few U.S. cities that can boast the kind of influence that Seattle has had on our country over the last 30 years.
How many of you have flown on a Boeing-made airplane, ordered from Amazon, used a Microsoft product, took a sip of Starbucks or listened to Nirvana in the last decade? (Confession: I've done all – at the same time – in the last month. Also, I'm wearing Brooks Running shoes).
Over the last three decades, the jewel of the Pacific Northwest – aka, the Emerald City — has blossomed from grunge music hub to a technological nerve center for the nation. It also made coffee cool.
To keep up with a booming economy and growing population, the food industry also had to evolve.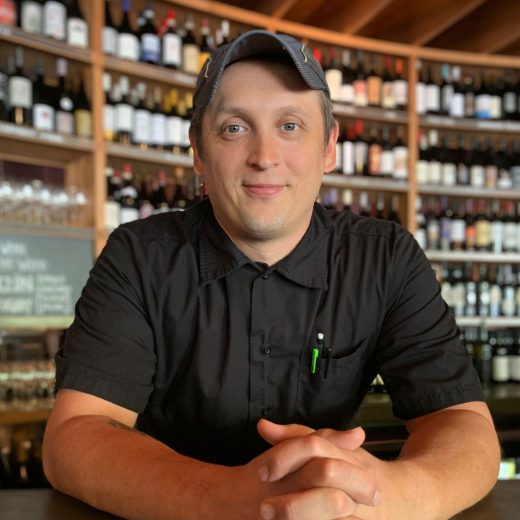 "As Seattle continues to grow, so it seems does the diversity of its culinary abundance," said Chef Daniel Calve of Purple Café and Wine Bar. "The influx of a transplant population has definitely caused a demand for finer, more creative, health-conscience dining experiences. From trendy, approachable evening hang-outs, to full blown 5-star dining experiences, Seattle has a lot more to offer these days."
What it's always offered is seafood. Being a port city, the bounty of the sea and the famed Pike Place Market have always been obvious starting points for Seattle's seafood lovers. But the Pacific Northwest weather also allows for fertile lands and fresh, seasonal produce that often highlights menus.
"Being a chef in Seattle has got to be one of the best places to work in the world simply because of all of the local and seasonal product that is at our fingertips," said Keta Newhouse-Benson, chef de cuisine at Fiasco. "We use a lot of locally-sourced products that can reflect the seasonal change of Seattle without necessarily changing the dish. One simple ingredient can make all of the difference."
While Calve and Newhouse-Benson are transplants to Seattle, Zach King, executive chef at The Commons Kitchen and Bar, is born and raised. He's seen Seattle's trends ebb and flow.
"It's been really cool to watch some of the small, mom-and-pop-type restaurants start to take over the scene," he said. "In what was once an industry dominated by huge, multinational chains, we're now seeing people seeking out something smaller and more intimate. It's awesome to see so many chef-run and family-operated restaurants. And the food truck scene here is also booming."
---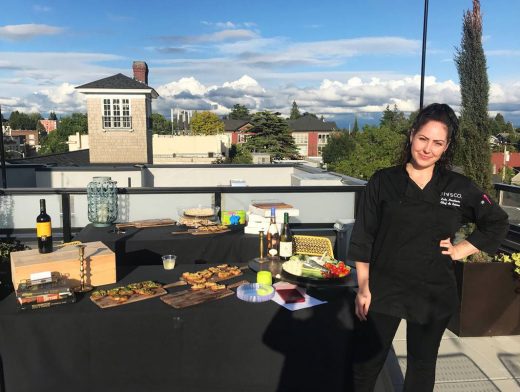 ---
The "Seattle Dog" is a popular choice for adventurous bites. Whether you're leaving the Museum of Pop Culture, heading out from a "Dawgs" game at Husky Stadium or checking out the late-night music scene that the city still embraces, chefs point to the cream cheese- and onion-smeared hot dog as true Seattle insider food.
"In Seattle, you won't find two menus that are alike," said Newhouse-Benson. "I think the chefs in Seattle really embrace the artistic spirit of the city and you're going to find menus that are truly curated and well-crafted."
Art has always played a role in Seattle's growth. From its famed symphony and Space Needle to its urban artists and grunge music scene, it has long been a home for creative innovators. Author and Sub Pop Records co-founder Bruce Pavitt recently penned an ode to Seattle's grunge food scene for Eater.
Grunge flourished here in part because its artists weren't stressed about cost of living – and that included finding their next meal, as a wealth of inexpensive food options had settled into the same affordable nooks of the city.
While Oregon's Willamette Valley was once wine central for the Pacific Northwest, King noted that Seattle has enjoyed a burgeoning wine scene over the last decade.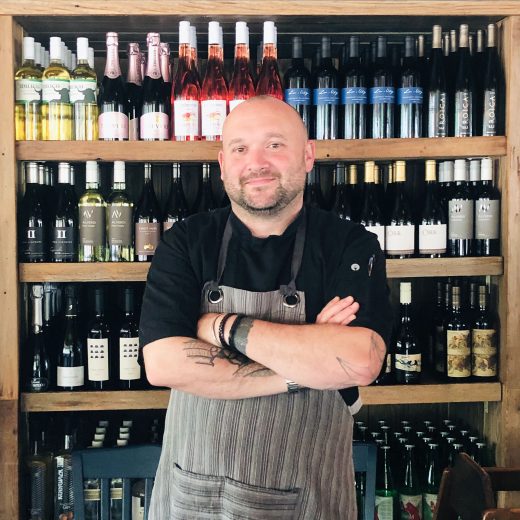 "You're seeing chefs and bar managers working cohesively to create menus that complement one another," King said. "We are taking advantage of incredible seafood, produce and wine that we're so fortunate to have at our fingertips and I think chefs in this city really know how to highlight those ingredients in so many different types of cuisines. As the city continues to grow, and people continue to visit, you'll see a little bit of everything done exceptionally well. Our city is a melting pot. So is our culinary scene."
Calve said to expect more of the same in the immediate future.
"I only see our city's appeal continuing to grow," he said. "Along with a healthy economy comes a healthy appetite. As the demand for more, innovate dining experiences continues to grow, so will the supply. Great food, great beer, great geography – Seattle is truly a wonderful place. And it's only getting better."